perfume filling machine

magnetic pump filling machine cosmetic liquid water low viscosity filler equipment semi automatic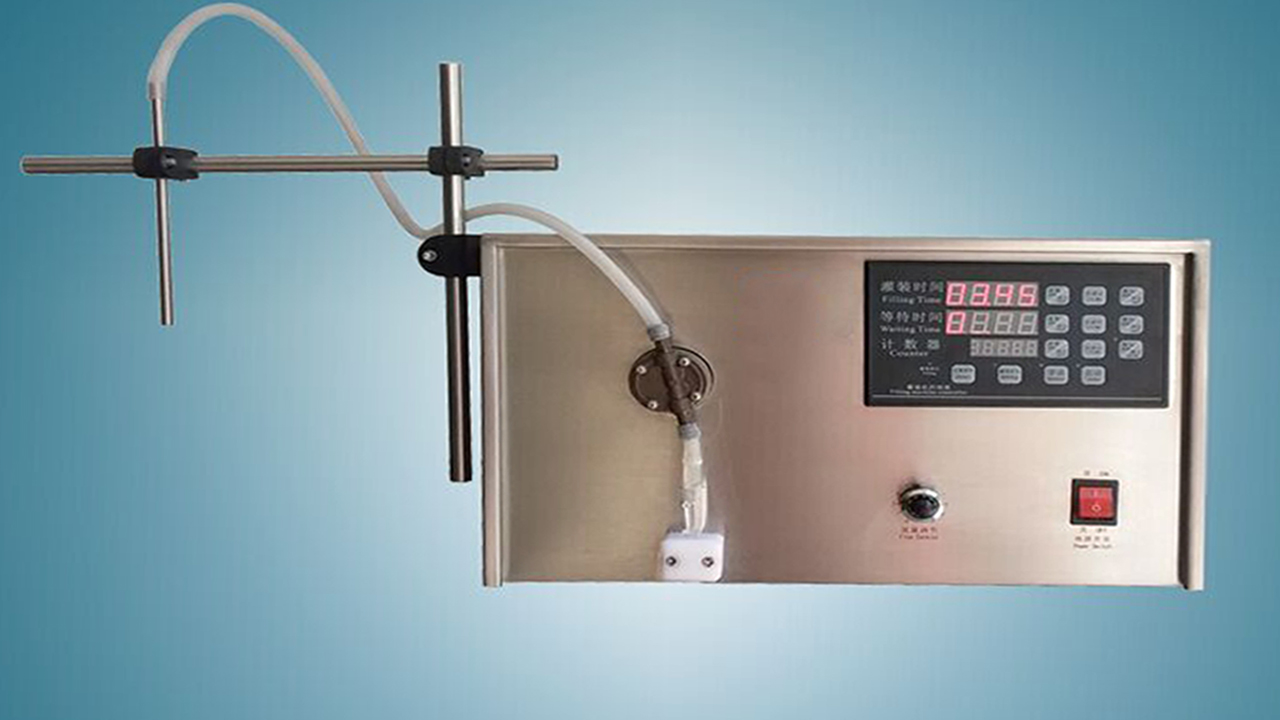 Before installation and use of the machine please read the manual carefully.
• Check the packing list and configuration of machine after getting the machine
• The machine enjoys one year guarantee,during which we take charge of the maintenance and reparation without charging our customer(excluding the case that customer operates the machine without following strictly the instruction)。
• The machine adopts the magnetic pump as the actuator .Turn off the power supply before dissembling the magnetic for cleaning and repairing least it cause the damage on the motor and filling part.
• The controlling part and magnetic parts are commissioned before shipping. Don't dissemble these parts after receiving the machine.
• The supply power should be 220/50hz or 110V/60HZ
• The machine should be kept away from the strong interference source like air compressor/Arc Welding machine/High frequency furnace etc .
• The machine should be kept away from the High temperature source like ultraviolet oven in case the machine suffers the overloading;
• The machine should be placed on the dry place and never let the liquid or water splash into the radiator outlet in order to avoid the short circuit。

Ⅰ、Contructure

Fig 1 single head magnetic filler Fig2 Double head magnetic filler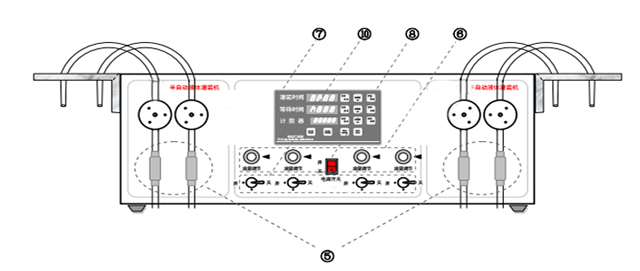 Fig3 Four heads Electric magnetic filler

Fig4 Back video for magnetic filling machine Fig5 Control panel for magnetic filling
Ⅱ、Description
◆ High-efficient;Fast in filling process,suitable in small-medium scale production;
◆ Speed controlled by inverter,run in uniform; both Chinese and English control panel,easy to operate and clean;
◆ Tabletop machine box,small and convenient,durable,easy to maintain;
◆ Made-in-Japan motor;
◆ Filling nozzles vary from one to eight pcs。
◆ Suitable for non-granular liquid low viscosity water。

Ⅲ、Function

Filling process for magnetic pump filling machinery

Control Panel:

① Support:Supporting the output pipe,adjusting the hight of pipe;
② Filling pipe:Filling materials from the pipe to the filling container;

③ Delivering pipe:Connecting the filling head magnetic pump and single-direction valve,materials made of silica;

④ Magnetic pump:Driving source to deliver the liquid in quantity;

⑤ Single-direction Valve:Glass valve,stop the materials to return into the hopper when machine is in standby;

⑥ Flow knob:turn the knob to control the flow rate of materials;
⑦ Control panel:Core components,by means of controlling which the machine can be run normally;The filling time(filling volume)/time interval;
also by adjusting the control panel the mode between auto and manual can be switched.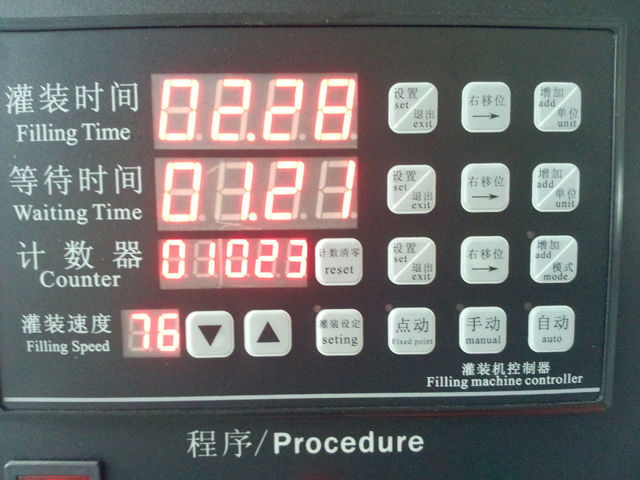 ⑧ Power switch:control the power supply;
⑨ Filling machine:inside there exists the magnetic pump and other electronics。
⑩ Start/stop Button:when the machine is equipped with two or more nozzles the filling nozzles can work separatively by controlling this button

⑾ Radiator Outlet:Emit the heat to lower the temperature of machine;

⑿ Pedal Plug:when the machine is in manual mode connect the plug to run the machine in manual filling mode;

⒀ Power Socket:Power supply
Ⅳ Basic parameter of model YX-I magnetic pump filling machine: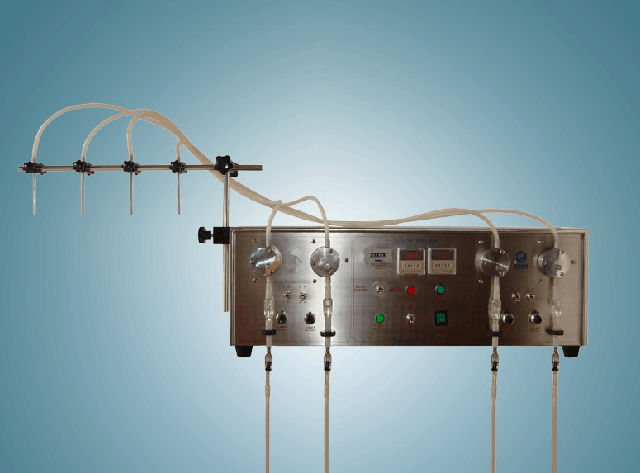 Filling volume ≤20 bpm
Power 40w
Speed 25bpm
Flow rate ≤20ml/s(water)
Power supply AC220V 50/60Hz
Filling volume 1ml-5000ml(Adjustable)
Outlet diameter φ6mm(Standard)\φ8mm\Customizable
Filling error ≤±0.5
Relative Humidity 10 -85 ,Non-condensing
Filling head 1 nozzle/2 nozzles/4 nozzles
Temperature 10℃-90℃
Machine materials Stainless steel
Protection Level IP 32
Size 385mm×295mm×210mm
Machine weight 15Kg(Excluding spare parts)
Application of magnetic pump filling equipment model YX-I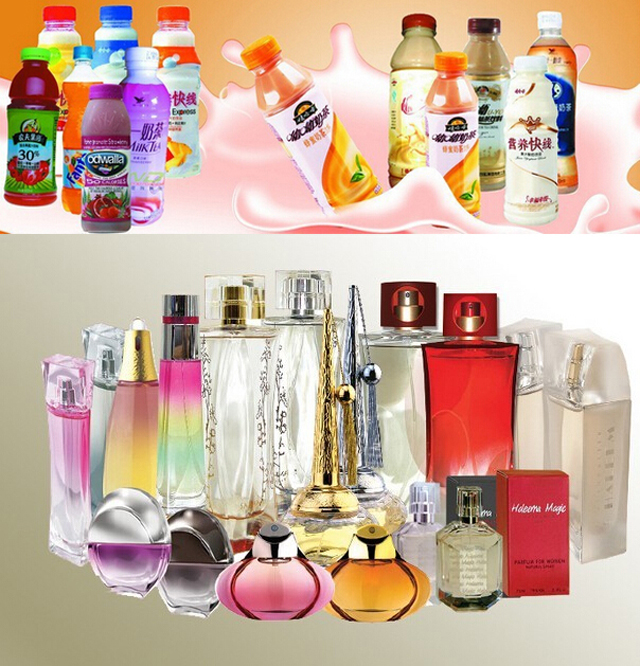 If the supply power in customer's country is 110V/60HZ there should be equipped with the invertor inside the machine: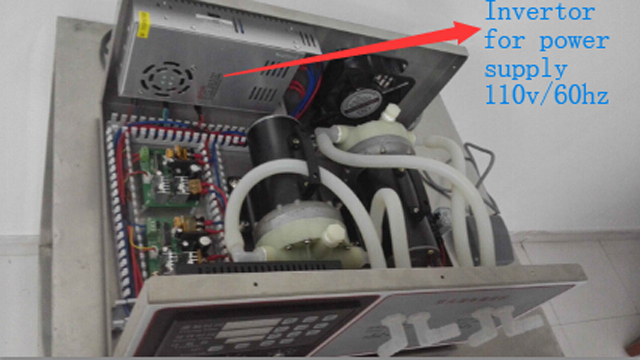 The wooden case with protectice foam inside it before DHL shipping
ALL Rights reserved by PENGLAI INDUSTRIAL CORPORATION LIMITED
Previous: 4 heads Semi-automatic Filling Machine for Perfume nail polish vacuum liquid filler equipment for gl
Next: 6 heads magnetic pump filling machine semi automatic tabletop filler for perfume oil liquid shampoo