perfume filling machine

4 heads Semi-automatic Filling Machine for Perfume nail polish vacuum liquid filler equipment for glass bottles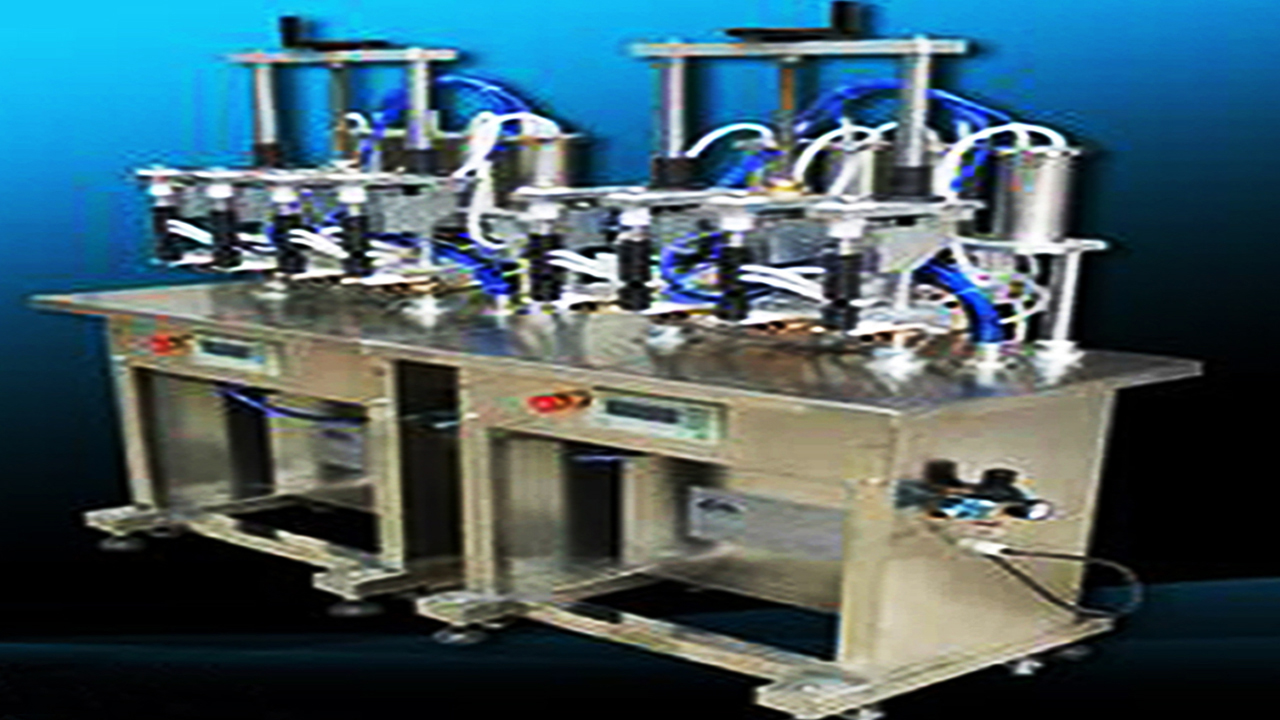 This perfume filling machine is developed on the basis of overseas advanced technology
It is specialized used in clarification and filtration of fluid after freezing in cosmetic water m perfume water, it is ideal equipment for cosmetic factory filtrating cosmetic water and perfume water
it adopts stainless steel 304-2B or 316L WITH PNEUMATIC DIAPHRAGM PUMP imported from us as pressure source so as to positive pressure.
the vacuum filling machine for perfume is pure pneumatic equipment, without power, it is one of most economic filling machine,
especially suitable for perfume, toilet water, and other small doses of filling agent products, is your ideal choice. YX-V04 set by vacuum level filling principle, no matter the bottle volume is consistent, filling liquid surface will remain the same.
This series of machine is easy to operate, the operator just put the bottle in filling his head or card to pedal control can perform filling.
Illustration of vacuum filling machine semi automatic with 4 heads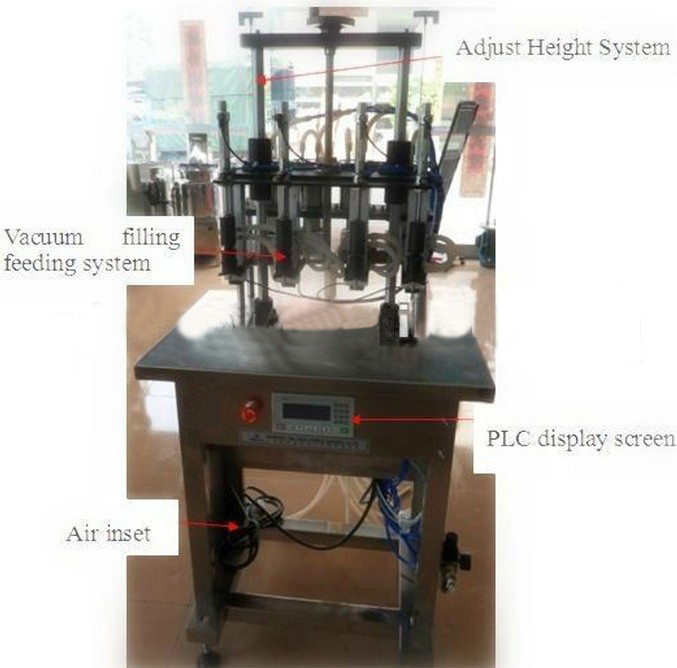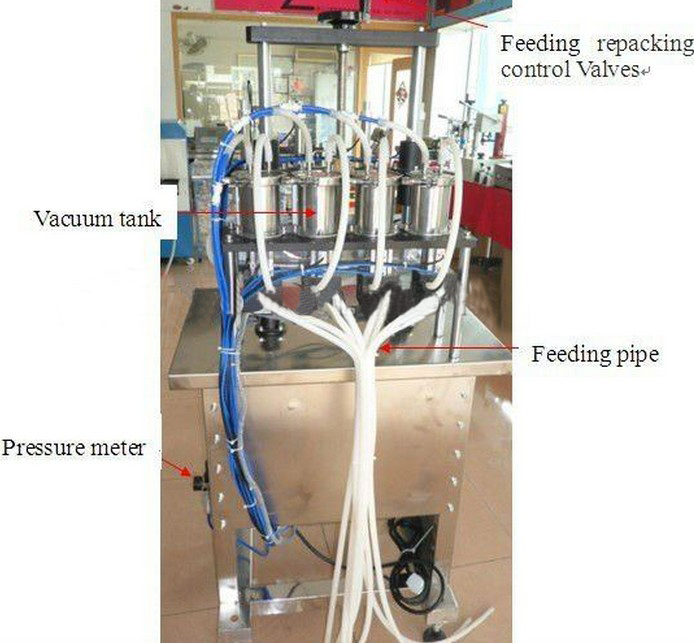 Details of vacuum filling machine model YX-V04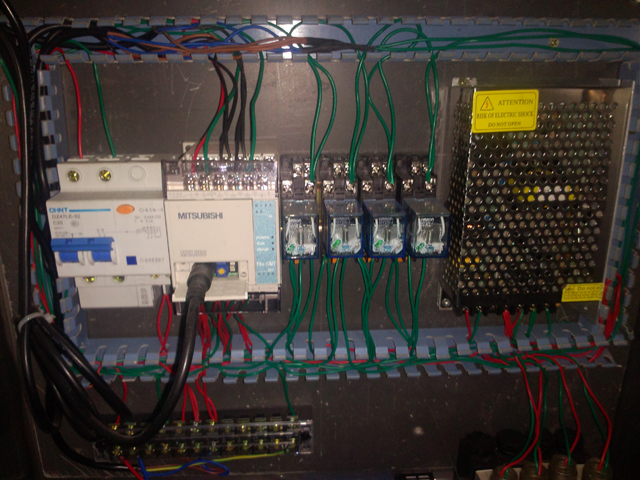 II. Work Principle: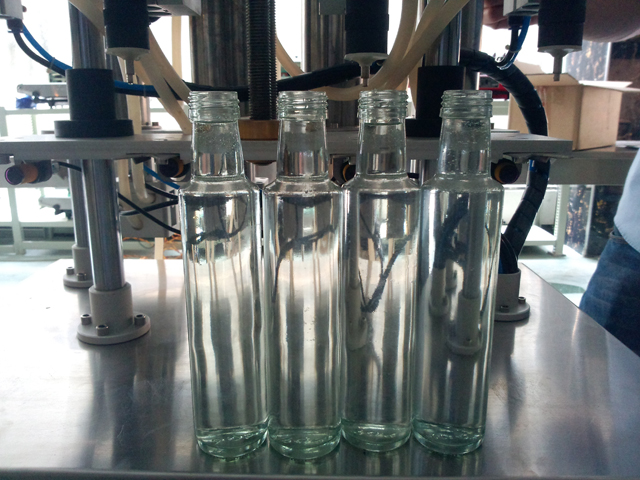 A. The work principle of this machine discharge material by itself type is: switch on the handle valve to connect the air source. Put the filling container right under the filling head,

make use of the spring force of the baffle to make filling container upright and seal with filling head.

At this time cam open mechanical valve, make the valve of vacuum bottle closed and the suction valve open,make the vacuum generator generate vacuum(negative pressure)

B. vacuum system formed(vacuum bottle-filling head-filling container-silica gel tube of filling head).vacuum suction drive the materials filling into the container. the height of filling the materials in the container rise to the height of the external wrapped tube/

As the vacuum suction get through the external wrapped tube and suck up materials in the container into vacuum bottle and keep materials in the container a certain height all the time until the filling container removed. the vacuum

generator stopped occurring vacuum as mechanical valve closed. suction tube closed. valve of the vacuum bottle opened, materials reflow into the barrel due to gravity, and one time cycle filling finished.

Function and Feature of vacuum filling machine semi automatic model YX-V04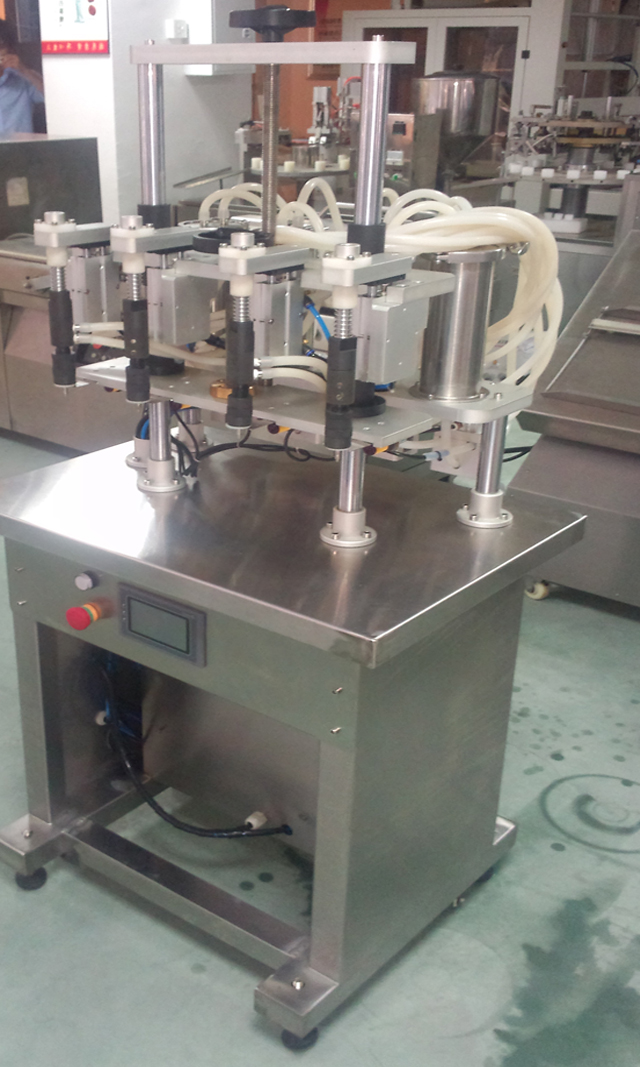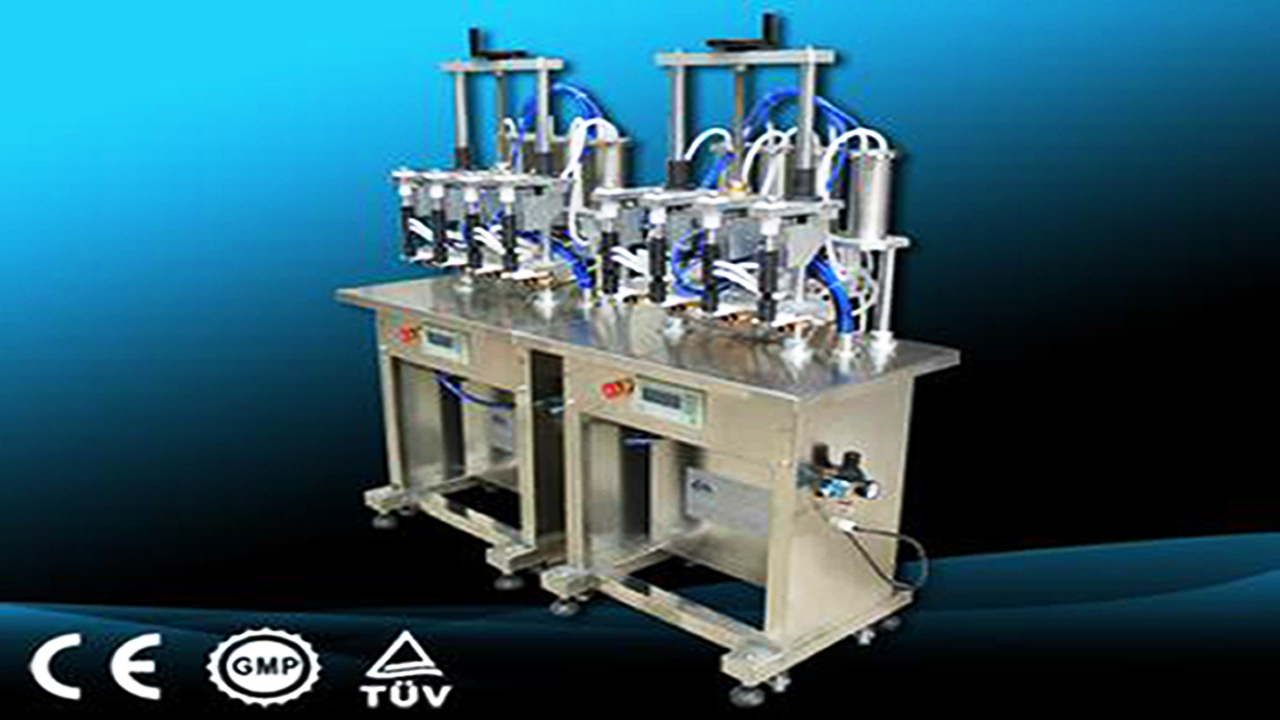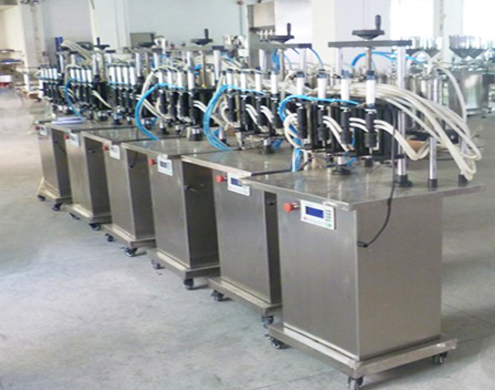 The machine adopts PLC automatic control program

,

Especially suitable for high bubble or irregular products filling.

The design concept

:

by increasing pressure on the filling head, vacuum generator achieves a partial sealing environment in the reflow liquid bottle and filling container, thus generating a partial vacuum (negative pressure), and achieve filling process through vacuum suction

An ideal machine that can reach the desired filling speed and effect after practical commissioning the machine according to size of the filling container..
Ø Main Technology Parameters of model YX-V04 vacuum filling machine perfume filler equipment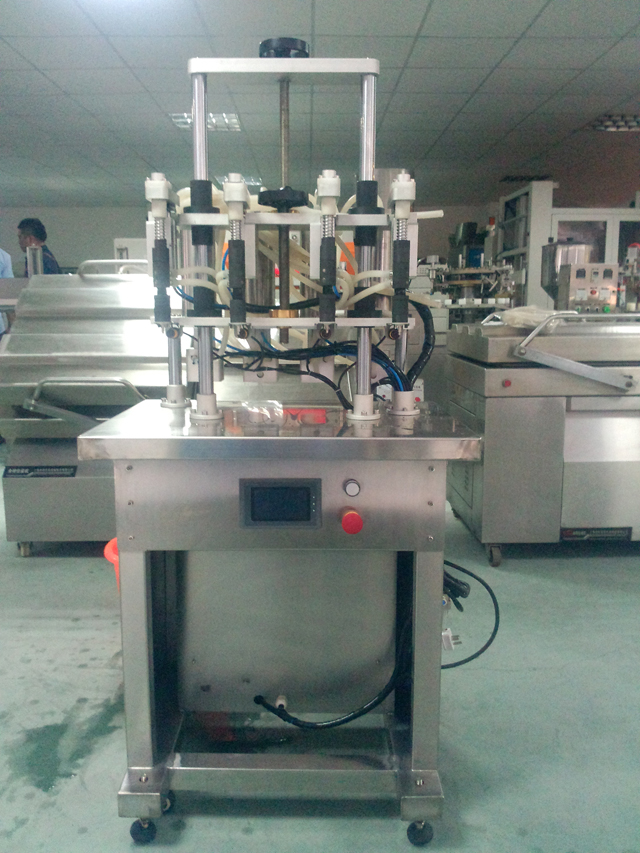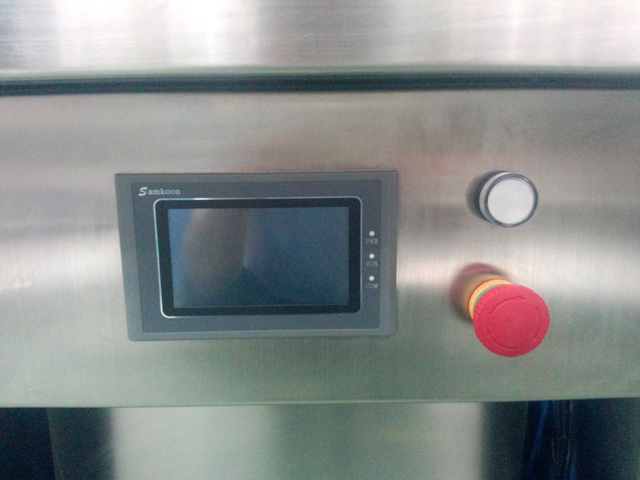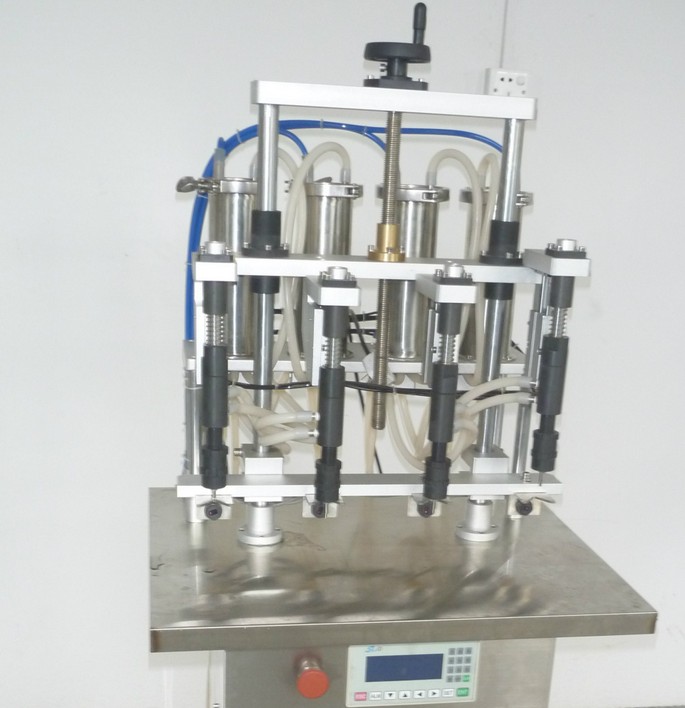 | | |
| --- | --- |
| Bottle height | 250 mm |
| Bottle Mouth Maximum Diameter | 20 mm |
| Minimum Diameter | 4.5 mm |
| Adjustable liquid High-Level (Away from the bottle) | 26-50 mm |
| Profile Dimensions (Excluding liquid storage bottle) | L×W×H 660×470×1330mm |
| Adaptable environment temperature | (0—30) °C |
| Power 3AC | 380V (cas for your requirement) |
| Vacuum pump | XD-020(Explosion-proof type2X-4A) |
| Pumping rate | 5.5(Explosion-proof type 4) L/second |
| Motor power | 0.75kw |
Bottles for filling vacuum filler model YX-V04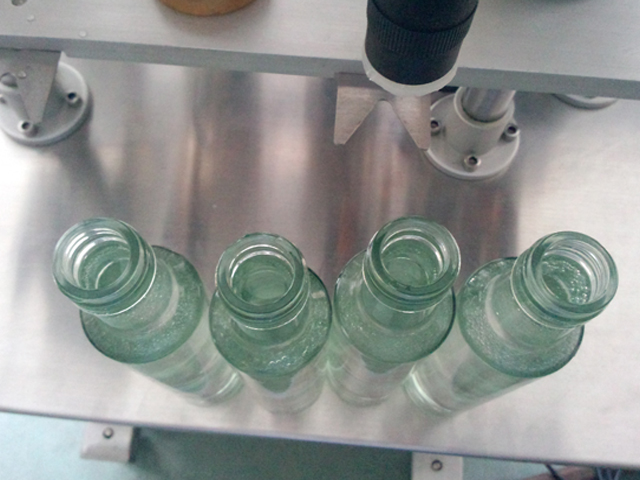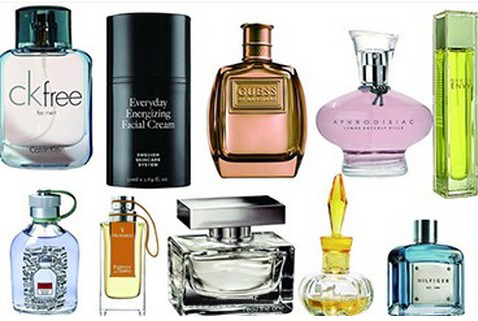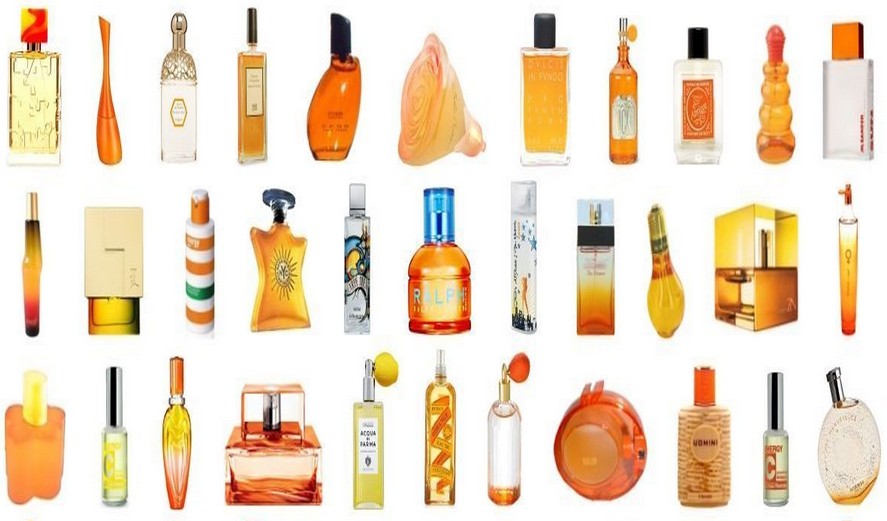 Packaging in wooden case before ocean delivery for model YX-V04 vacuum filling machine semi automatic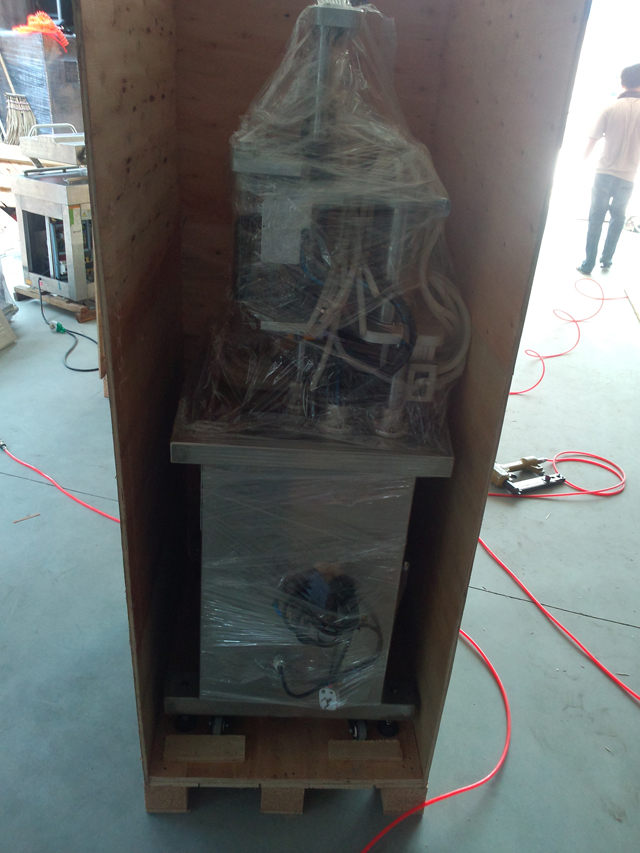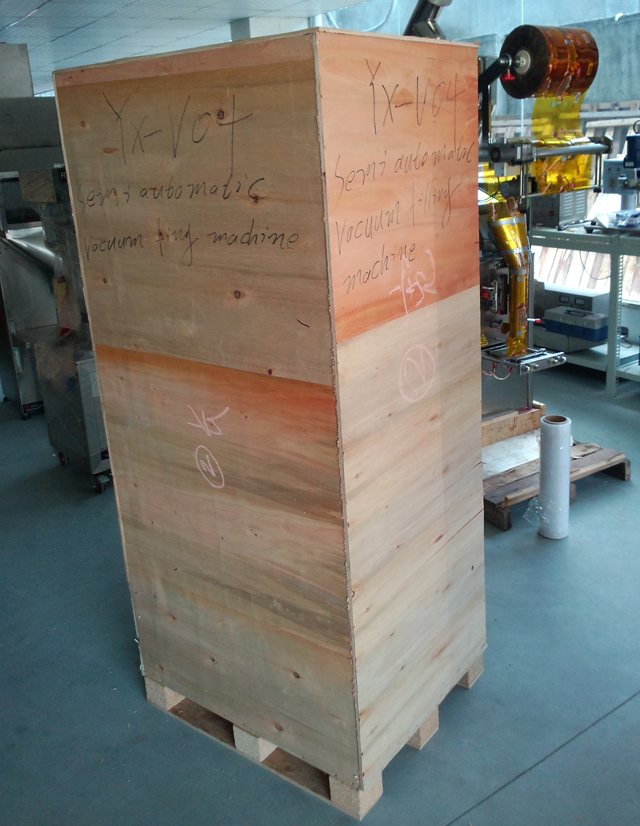 Model YX-V04 vacuum filling machine for perfume @PENGLAI INDUSTRIAL CORPORATION LIMITED
Previous: Negative perfume filling machine 8heads 10 filling nozzles rotary perfume filler cosmetic liquid beauty
Next: magnetic pump filling machine cosmetic liquid water low viscosity filler equipment semi automatic