About Us

SHENZHEN PENGLAI INDUSTRIAL CORPORATION LIMITED is one of the renowned manufacturers, suppliers and exporters of filling capping labeling machines, with a factory in GUANGZHOU and SHENZHEN. With years of experience in the production line of manufacturing machines , we are known for our outstanding performance in the industry. We have helped ourselves as one of the leading brand in CHINA . We constantly upgrade our products to meet the international standards. We hold a team of professionals, which provides on time deliveries with high quality.Our sincerity and hard work has helped us match our quality with international standards.
PENGLAI INDUSTRIAL CORPORATION is devoted to developing the Machinery Industry and abides by principles of: Honor, Quality, Service, and Creation. The most valuable intangible asset which PENGLAI possesses is an accumulation of elite and excellent techniques gathered during these 30 years of operation. We have passed the ISO 9001 Certification. We satisfy the customers by continuous innovation, develop high quality products, and flawless service.Over twenty years manufacturing experience in manufacturing various bottles filling capping labeling machines,based on the management conception of "human oriented", through our own strength, reliable product quality, reasonable price, good reputation and considerate service, we have won high praise and trust from famous daily chemical and pharmaceutical factories at home and abroad.
Standing at the intersection of developing road, we PENGLAI strongly believe that business have the power to creat the Superb,that is just way we have embraced our corporate responsibility toward our people ,our local communities and our global enviroment. To us ,Business sustainability is all about making profits without benefiting our customer.To a more abstractly but more essentially way,Developemental sustainability is all about meeting the needs of current without compromising the ability of future generation to live on their own living. That is why we have placed it at the core of our business philosophy.This philosophy is specially prominent even in the current time many factories and company choose this kill-the-goose-that-lay-the-golden-eggs way to develope ,to pocket profit. Believe in nature we can harmonize ourselves both internally and externally,materially and spiritually.
We, SHENZHEN PENGLAI INDUSTRIAL CORPORTATION ,along with our factory, believe firmly under the support of our friends and customers,new or old, afar or near,a bright light will be lit to lead us the right way in sustainable developing ourselves.
PENGLAI Manufactures Different kinds of packaging machines which can be categorized as below:
Penglai Filling Machines:https://www.penglaichina.com/product/fm/
Penglai Capping Machines: https://www.penglaichina.com/product/cm/
PenglaI Sealing Machines: https://www.penglaichina.com/product/sm/
Penglai Labeling Machines: https://www.penglaichina.com/product/lm/
Penglai Filling Bottling Line: https://www.penglaichina.com/product/fcll/
Penglai Filling Sealing Line: https://www.penglaichina.com/product/fsm/
Penglai Packing Machines: https://www.penglaichina.com/product/pm/
Penglai Processing Machines: https://www.penglaichina.com/product/bt/
Penglai Small Semi Automatic Machines: https://www.penglaichina.com/product/ssam/
PenglaI Customized Machines: https://www.penglaichina.com/product/ae/

----------------------------
Customers reference for finding who in your land bought the PENGLAI-buillt Machines and What Machines purchased;
Nearly Every business transaction is recorded in Penglai News pages: https://www.penglaichina.com/news/(Notice: Due to the Large quantitiies of Orders placed by more than 2000 customers through the world so far; As the time goes by the number keeps increasing and boosting We try our best to refreshing the page to keep you posted).
--------------------------------------------------------------
FAQ-Frequently Asked Questions
1. Q: How can I be sure to get assurance &what I purchased after payment?

A: In China, there is anti-money laundry policy, for which the government strictly manages every payment from abroad. The payment you made will firstly go to their managing account, and only when we submit bill of loading to them, payment will be released to us;
the payment will be returned to you or pended by State Administration of Foreign Exchange,SAFE. if we are not able to make shipment and submit bill of lading within lead time.
We,in addition,have exported different kinds of packaging machinery to more than 150 countries and are able to offer you the reference list among cooperating customers to verificate our business and company.


2. Q: How can I be sure the machine will absolutely work for my product?

A: We will test run the machine once the building completes for 10 minutes, with your sample product ( when sample product is a must) and send you test run video to prove the machine works well and stable, for your product, before balance payment and shipment.


3. Q: Will you send technical staff to help me with installation and operation training?

A: The machine will be packed with little disassembly in one plywood crate, so they will be plug and use type, no need special installation.

And we will also send you installation and operating tutorial videos before shipment.Remote assistance by video call or meeting is available as well.

In rare cases, we can send technical staff if desperately needed, but there is 150USD/day engineer salary and flight ticket, visa application, travelling, board and lodging shall be at buyer's account.


4. Q: How many years warranty and how do I do the machine repairing and maintenance?

A: One-year warranty from the date of shipment, during which if any parts fault, we will courier to your replacing parts with replacing instructions, all at our cost.

The replacing is simple and easy to be completed by anybody.

The machines are maintenance free types, some daily lubrication will prolong the service life though.


5. Q: When can i expect my email or questions to be replied?

A: Our working time is 9:00am--18:00pm Monday--Saturday, any email shall be replied within 24 hours normally.WhatsApp better if in urgence.

For an enquiry, the most recommended way of contact is by email, by sending your final product&photos to our emails above-mentioned, due to our possible time difference.



6.Q: How long can I receive machine if I place the order?

A:Machine building takes 3-60 work days depending on the degree if customization.

Tabletop small machines usually takes only 3-7 work days to build, and larger, more customized machines normally takes 20 work days.

Some very customized built machines that require designing from scratch ,may take 40 work days or even more.

Shipping time will be 3-40 days depending on the shipping service you choose( courier, air or ocean shipping) and the distance of the ship-to country from China.

7.Q: How to preceed the business to buy PENGLAI-Branded Machines?

A:Customer confirms to order--Supplier sends Proforma Invoice--Customer pays 50% prepayment by wire transfer&sends out samples to be test run on machine to be built--Supplier starts the designing of machine after confirming receival of payment and sample--starts raw material purchasing--

processing of parts--assembling parts--PLC programming&commisioning--machine test run with the samples and sends test run video to customer for approval--test run video approved--customer pays balance--supplier makes plywood crates and processes shipping--supplier sends the needed import customs clearance documents

--machine received and cusomer easily installs and operates the machine,with the tutorial video by supplier--Any issues with operation, customer sends video demo and supplier responds with tutorial video.
Projects and cooperations with customers from different countries which are listed by videos as below(only some examples for your reference):
1.Exported to Singapore toothpaste making production line from water purifier to filling capping machine
2.To Turkey 5 sets of high speed horizontal labeling machines YX-AB350
3.To CA USA Blister packing machine model YX-DPT80A-02
4.To Ethiopia liquid detergent semi automatic production line from water treatment to shrinkage tunnel
5.To Australia rotary vacuum capping machine for glass jar food sealing model YX-RC3050
6.To Bolivia 500L two sets stainless steel blending tank for liquid shampoo mixer Model YX-PMC500
7.To Malaysia Selangor High speed labeling machines sleeve shrink labeler for drinking cups Model YX-100
8.To Jordan filling capping labeling machine for pharmaceutical containers tubes liquid Model YX Series line
9.To Hungary Dog food packaging machine vertical FFS Packaging equipment for food Model YX-I
10.To Wien Austria Desktop screw capping machines semi automatic Kappen Schraubmaschinen YX-SCM001
11.To Kum Lumpa Malaysia Salt packing machine vertical FFS PACKAGING equipment with volumetric measuring system Model YX-520
12.To Chabeuil France 15ml E-liquid automatic filling stopper capping shrink sleeve labeling machines production line YX-10G
13.To Ante BiH plastic soft tubes paste cream liquid filling sealing machines semi automatic أنبوب ملء آلة الختم YX-AB100
14.To Amin UAE high precision magnetic pump filling machine for small bottles Machine de remplissage de liquide
15.To Earl Roemer KS USA semi automatic one head stand up spout liquid filling machine pneumatic system drinking pouch filler
So far there have been from more than 150 countries the customers who bought PENGLAI-manufactured machines.
The exhibition hall newly-built: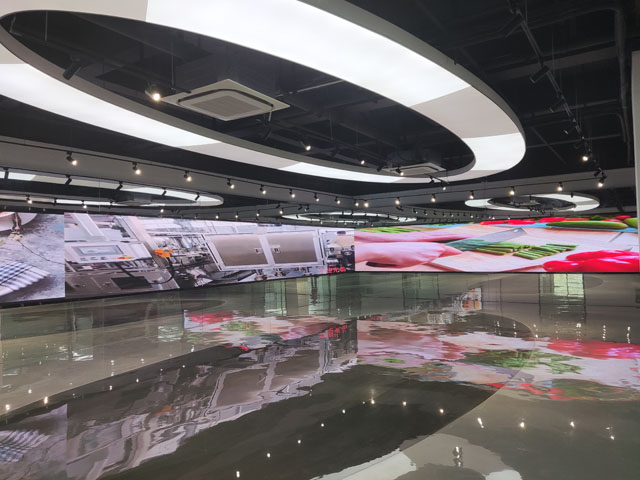 The company trading licence certificate as below:
Business licence issued by China Industry & Commerce Bureau :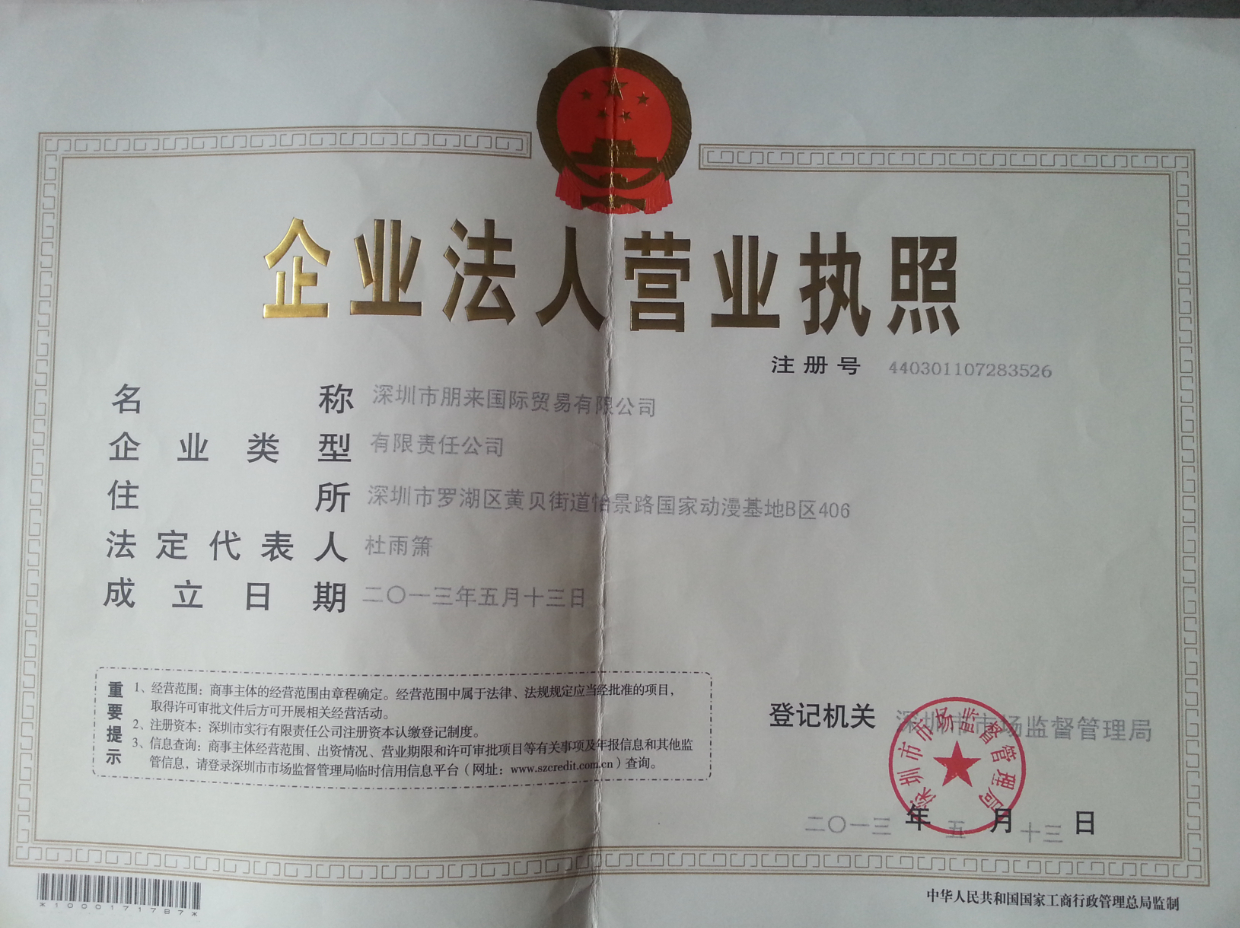 Tax registration certificate issued by China State Administration of Taxation: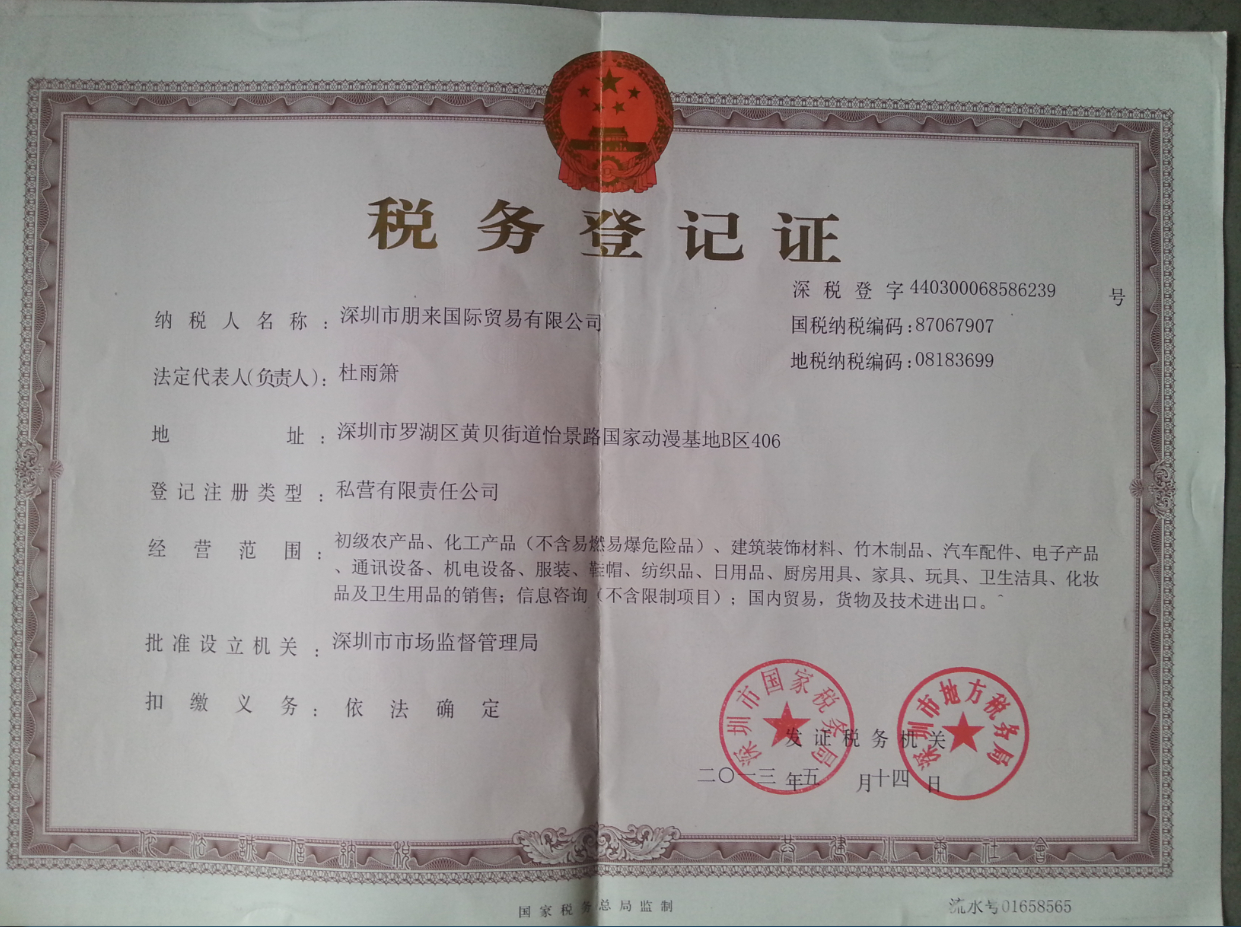 organization code certificate issued by General administration of quality supervision inspection &quarantine of PRC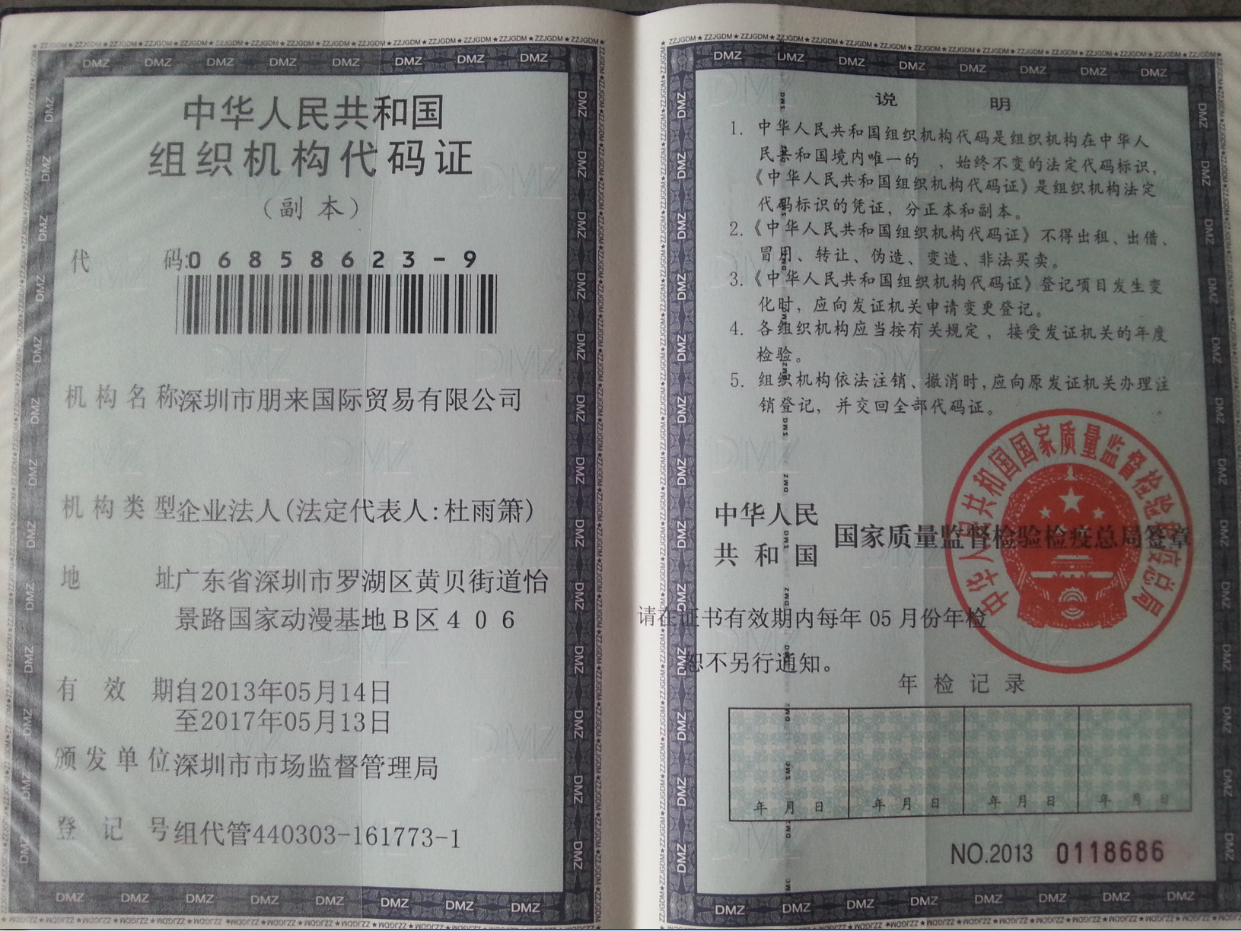 We develope the new machines like disposable face masks and N95 respirator making machines as the virus broke out since beginning of 2020 in order to meet the market demand and implement our enterprise social duty. The disposable masks machine and N95 so far has been exported to more than 50counters.More effort will be extended for more advanced and stable face masks machine in 2020!
For more information about the various products like liquid filling machines from PENGLAI machinery factory,plz browse our another website PENGLAIMACHINERY CHANNAL as well as our company video youtube site http://youtube.com/user/mrjackdu007
ALL RIGHTS RESERVED by ®SHENZEHN PENGLAI INDUSTRIAL CORPORATION LIMITED