Caps wadding machines

Automatic Two-Cap Combining Assembly Machine high speed rotary push-pull ring seal caps lining equipment with lifting vibrator system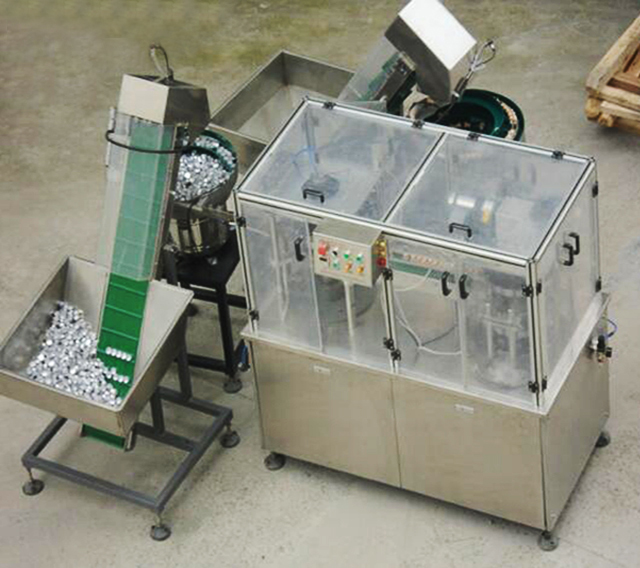 Basic parameter of caps assembly equipment customized cap lining system: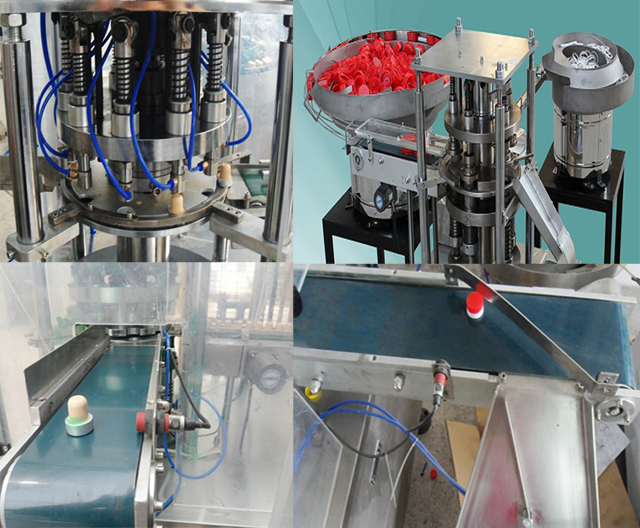 Model YX-CS100 caps assembly line
Productivity capacit: 80-100 pcs/Min
Power:1.5 KW
Rated Voltage: 220V,Single Phase ,
vacuum generator is 380V,3 phases
Compressed air: 0.5m³/hour 8kg pressure
Machine Size:1500mm×750mm×1500mm
G/N.W.: 900/700KG
Videos of caps assemly equipment:

Machine configuration for caps assembly equipment: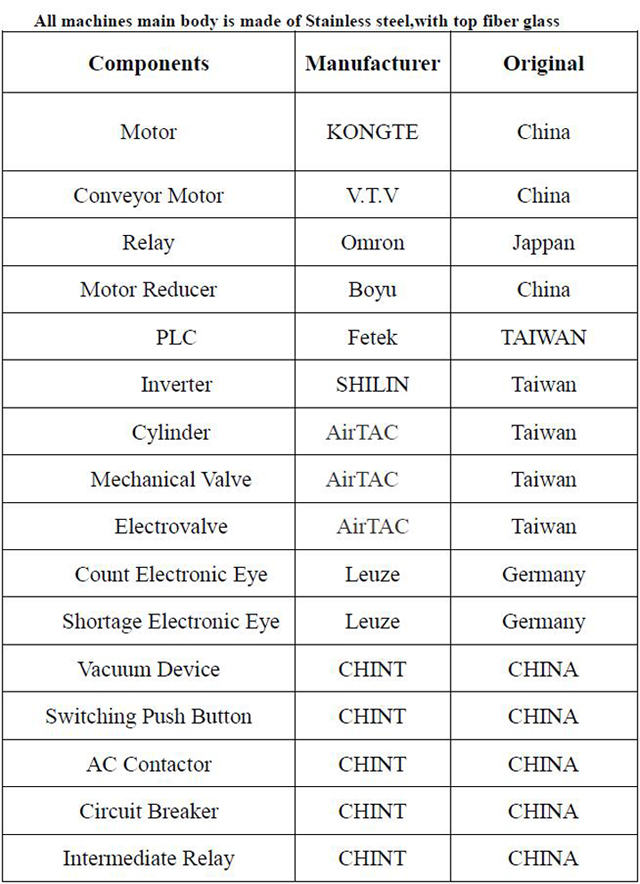 This machine is widely used in the industry :
①Pharmaceutical industry ②Cosmetics industry ③Food industry ④Liquor industry⑤Lube industry
2.Applicable liner material: paper or pulp board liner, aluminum foil liner, and foam liner
The cap liner is cut in pieces inadvance(Precut liner)
Function:
1) This machine replaces the handwork. It automatically inserts the cap liner into the bottle cap, and can raise work efficiency greatly.
2. Liner inserting features good accuracy, high speed and high efficiency; products are safe and healthy.
3. The machine adopts a rotary disc to convey caps; the positions of caps will be fixed when the caps reach the liner inserting positions. The vacuum liner taking device will take out the liners for inserting. When caps are of different sizes, the replacement of rotary disc, liner cylinder and sucking disc is simple and convenient.
4. The cap arranging unit is vibrating disk,it have the additional function of cap sifting(reject), which makes caps with mouths downward return to the cap arranging unit; thus, it can be guaranteed that all discharged caps are transmitted onto the conveyor belt with their mouths upward.
5. A conveying locating unit with mechanical transmission is adopted, which contributes to stable and reliable operation of the machine. It is applicable for caps and liner of various specifications
6. The machine has automatic count function. The machine can stop automatically according to the set number of caps, which also greatly improves the efficiency of subsequent work.
7. This machine is equipped with safety protection devices for stop of the machine when there is no cap or liner, thus realizing human-based operation. (Optional)
8. The machine is an automatic cap liner inserting device designed and manufactured by our factory in strict accordance with national GMP standard and technological requirements. It can avoid secondary pollution of materials and omit the sterilization process, especially suitable for occasions with strict sanitary requirements.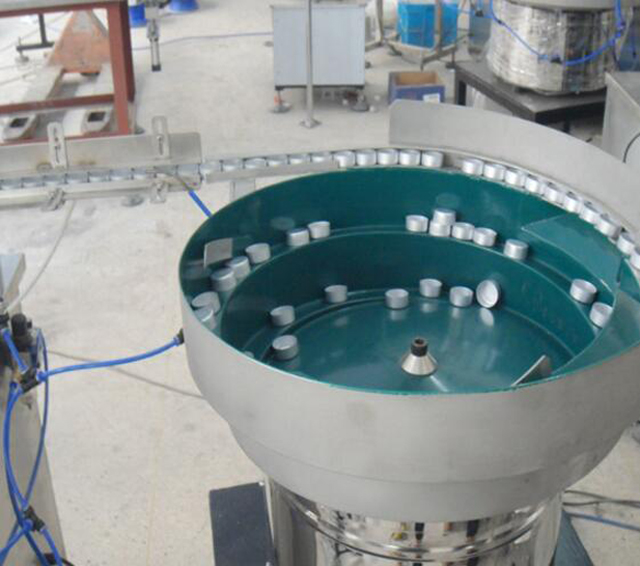 Structure of equipment:
1) Automatic sorting cap machanism: it puts the messy bottle cap in order, and makes all cap upwards.
2) Bottle cap delivering machanism:it delivers the ready bottle cap into the liner inserting machanism in order and correct way.
3) Liner inserting machanism: it inserts the liner to the cap to finish liner inserting procedure.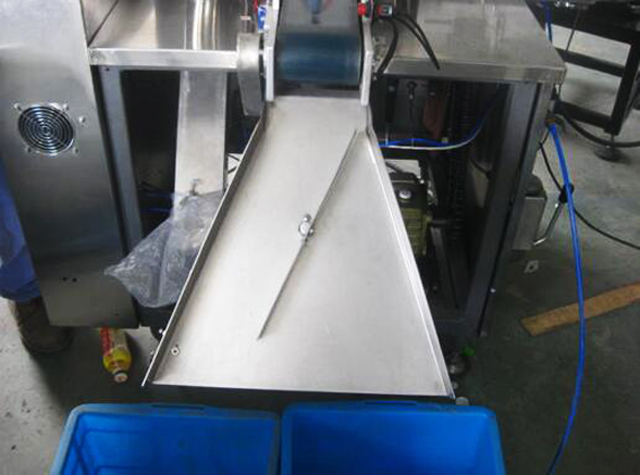 Caps assembly samples:
Wooden case packing for caps lining assemly equipment:
®ALL RIGHTS RESERVED by PENGLAI INDUSTRIAL CORPORATION LIMITED
Previous: Jars Caps belt lifting feeding system automatic Accessory equipment for high-speed capping machine
Next: Return