Caps wadding machines

spray pump caps assembly machine automatic assembler equipment for making lotion trigger cap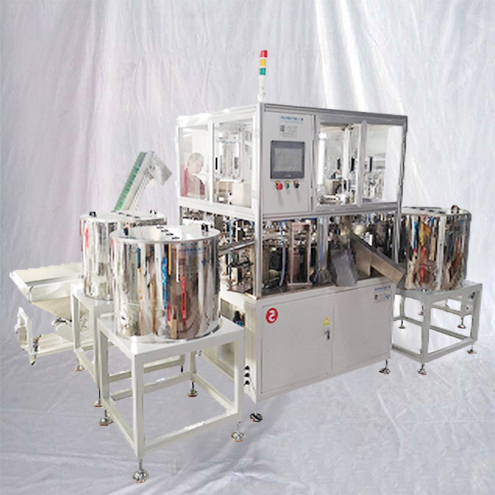 Automatic spray pump caps assembly equipment for lotion bottles assembling process
This equipment is suitable for the pump assembly, that for automatic assembly and testing of the pump components. It adopts PLC control system to automatically complete feeding, assembly and finished product discharge; it greatly improves production efficiency, reduces workers and reduces costs.
pump assembly machine parameter details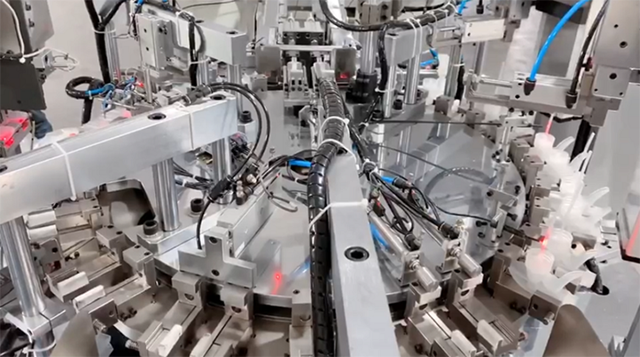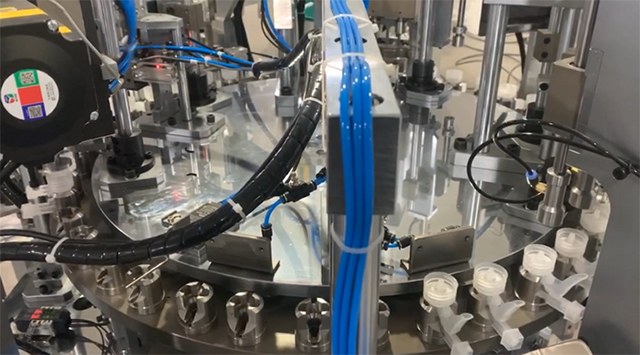 Function pump assembly
Application plastic pump valve Type automatic machine
Production efficiency 3000-4000 pcs/hour
Power supply 220V 50/60Hz/3.0KW
Sizes 2300mm (L) x 2100mm (W) x 1710mm (H) (for reference only)
Air volume 160L/min
Weight 1000Kg
Air supply 0.5-0.7Mpa
Feeding mode Vibrating feeder
Machine caps assembler Structure:
1. Electronic control: touch screen, PLC control;
2. Gas into components: cylinder drive, optical fiber sensor;
3. The vibrator automatic feeding;
4. The structure sliding part is made of high speed steel, which is stable wear and good fixity;
5. Alarm indication;
Main Features of caps assembly machine: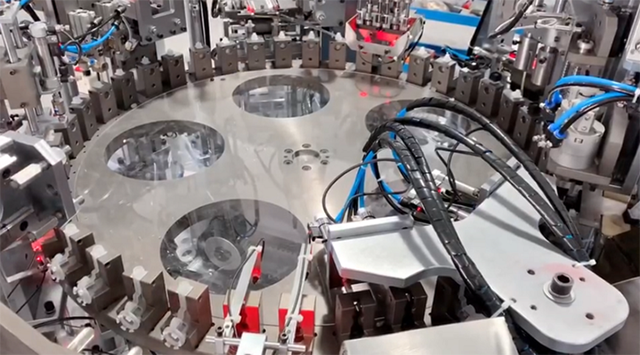 1. This series machines is designed and manufactured specifically for the pump assembly industry.
2. Automatic feeding, assembly/testing/ one-time processing complete.
3. Automatic detection, automatic start when material is detected, automatic stop when lack of material.
4. Automatic counting , set output.
5. Using the touch screen, intuitive interface, simple and safe operation.
6. Abnormal shutdown, automatic alarming when reporting abnormal information.
Can be designed and customized for customers, to a greater extent to meet the technical needs of different products.
Spray pump caps samples: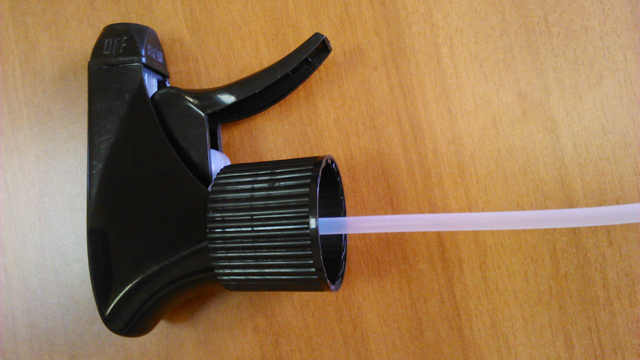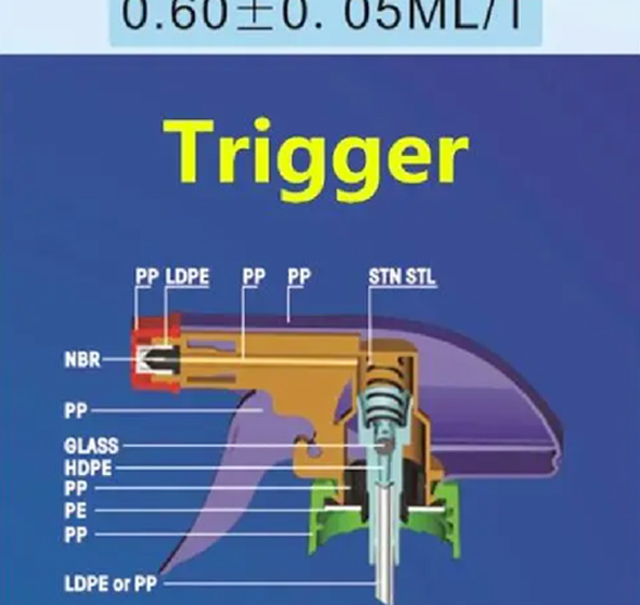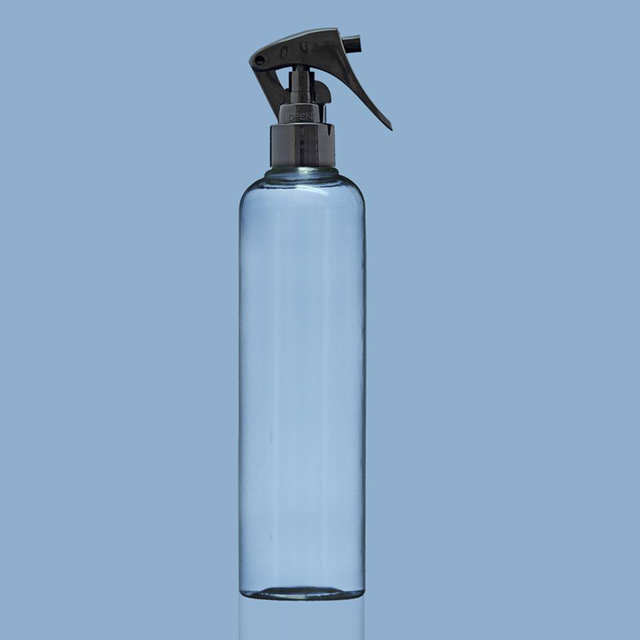 Guarantee: for all the machine, it claims one year for guarantee.(Excluded from the warranty are problems due to accidents, misuse , misapplication, storage damage, negligence, or modification to the Equipment or its components.
ALSO THE EASY BROKEN SPARE PART IS NOT INCLUDED IN THE GUARANTEE)
Installation: after the machine arrive your factory,if you need,our technician will go to your place to install and test the machine and also training your worker to operating the machine (The time of train depend on you worker).
The expenses (air ticket ,food , hotel,the travelling fee on your country) should be on your account and you need paid for the technician USD50 per day. also you can go to our factory to do training.
After-sales service: If you get the problem on the machine ,our technician will go to your place to fixed the machine as soon as possible. The cost should be in your account.(as above).
Annotations: A brief history of automatic assembly machine:
The assembly line is one of the most important innovations for helping push forward the industrial revolution. Some argue it is one of the best innovations for business in the last 100 plus years. Many of the goods and products we see and use are created (at least in part) with the help of automated assembly machines.

Although the process becomes streamlined and highly technical in the 20th century, historians have found evidence of assembly lines used back in the 12th century. This was the Venetian Arsenal, who used assembly lines to build ships. There were no machines in the process, and so everything was done by hand.

The industrial revolution added machines too the process, which led to the first automated assembly lines. Automation at the time was rudimentary at best. Machine factories started popping up throughout the industrialized world. The biggest name associated with this change is Mr. Eli Whitney, who pioneered the concept of interchangeable parts.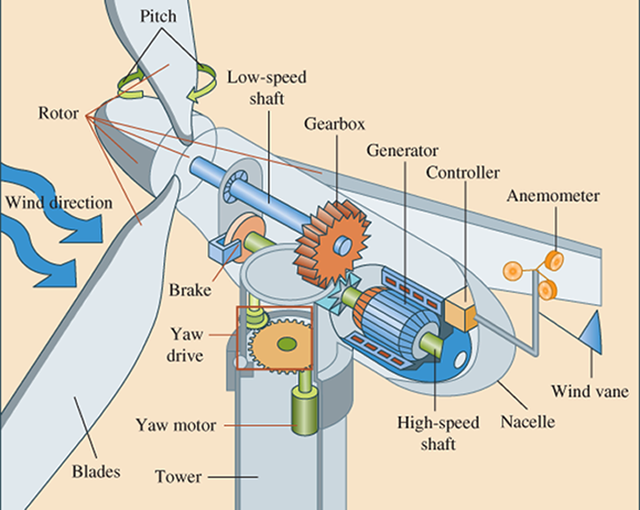 The history of automated assembly shows that innovations came step by step. Ransom Olds brought in ideas of automated assembly in 1901, and years after Henry Ford built on that idea

In the late 1950s and early 1960s Victor Scheinman helped to bring in robotic technology that enhanced the quality and output of mass produced good.

Innovations in the industry are still seen on a yearly basis, especially with the addition of computer technology. The modern automated assembling systems can increase output, quality, and consistency. This will all help to increase business.
ALL RIGHTS RESERVED by ®PENGLAI INDUSTRIAL CORPORATION LIMITED
Previous: Automatic Two-Cap Combining Assembly Machine high speed rotary push-pull ring seal caps lining equipment with lifting vibrator system
Next: Return