semi automatic filling machine

Vertical filling machine double heads 2000ml cream filler equipment semi automatic filling machine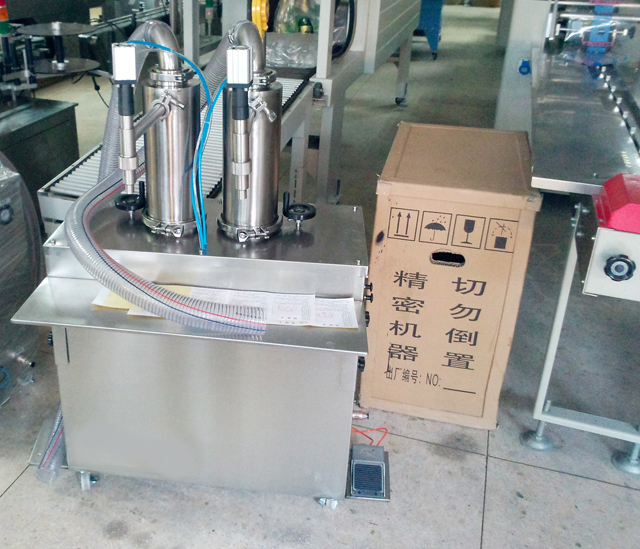 Vertical piston filling machine with 2 filling nozzels pneumatic controlling system
Vertical filling machine double heads 2000ml cream filler equipment semi automatic filling machine
2 sets specially done for our Malaysian customers in Selangor
Based on the transforming of horizontal pneumatic filling machines
the filling volume 200-2000ml
filling materials: liquid cream paste etc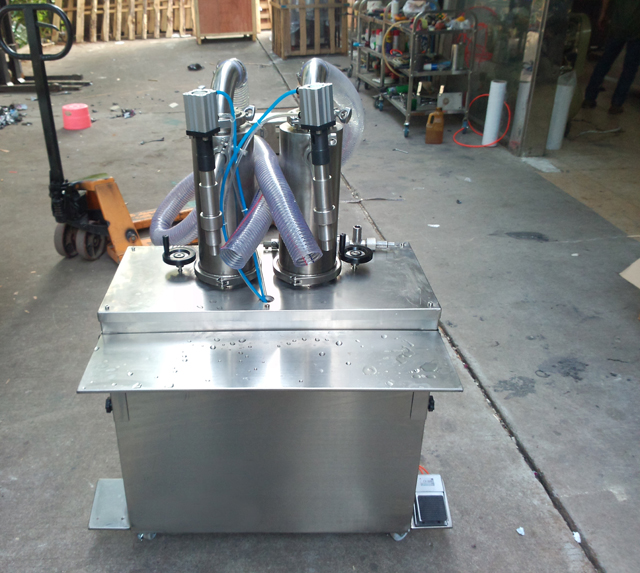 The machine tested-run on 17th august in our factory and all goes smooth for these two pcs of vertical filling machines. below are the basic description of the filling equipment: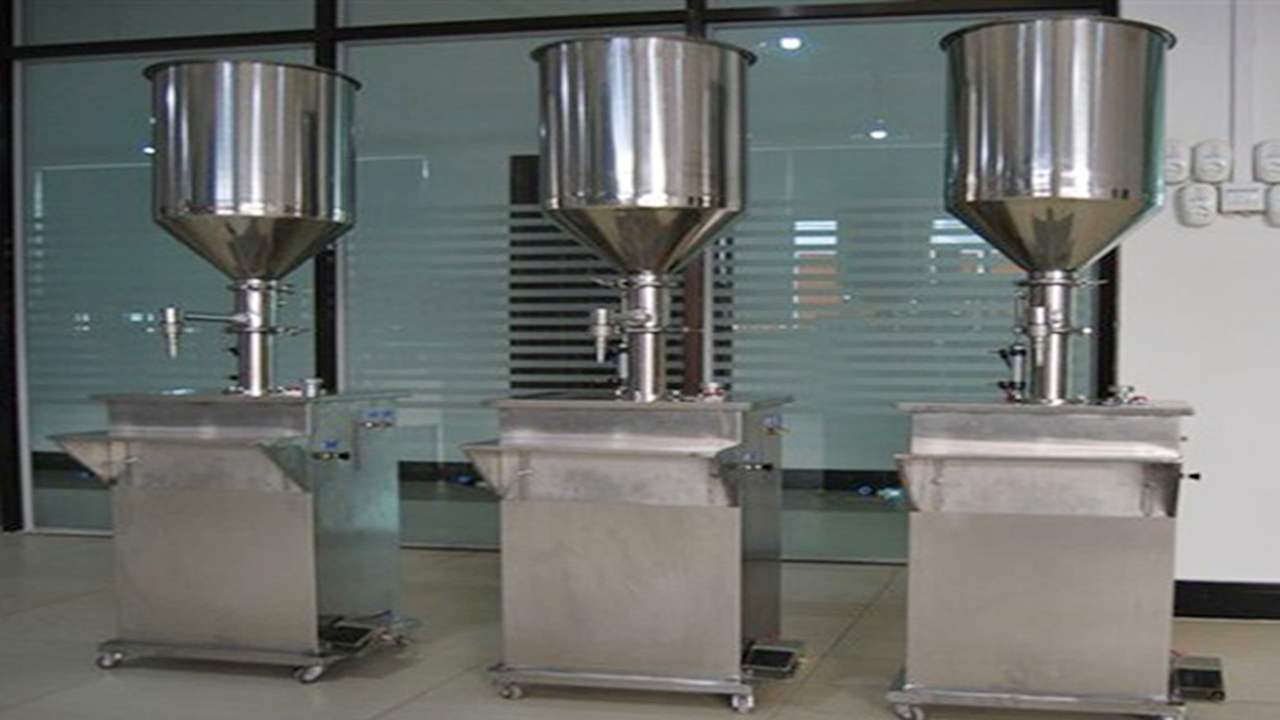 YX-V02 piston filling machines is designed to dispense a wide variety of liquid and cream, semi-liquid, semi-cream products and serve as ideal filling machines for the cosmetic,
pharmaceutical, food, pesticide and other industries. This pure pneumatic machine is completely powered by air, which makes them especially suitable for an explosion-resistant
or moist production environment. All the components that come in contact with product are made of food grade stainless steel imported, processed by CNC machines,
and the surface roughness of which are ensured to be lower than 0.8.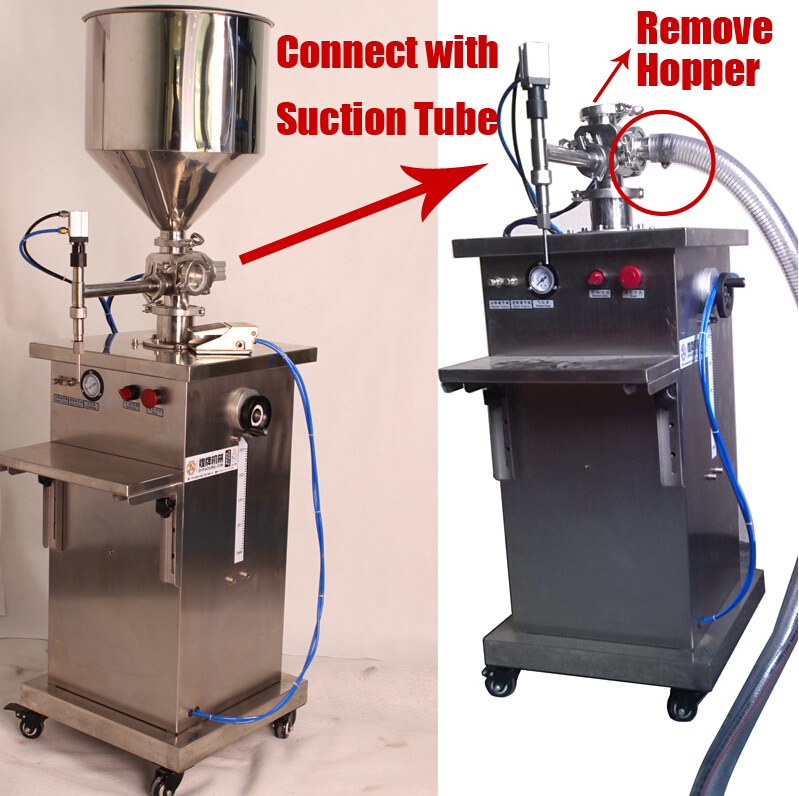 Technology of vertical pump filling machine semi automatic:
Parameters of vertical cream filling machine :
I. YX-V02 filling machine is controlled by compressed air, so they are suitable in explosion-resistant or moist environments.
II. Because of the pneumatic controls and mechanical positioning, this machine has a high filling accuracy.
III. The filling volume is adjusted by hand wheel, which provides ease of adjustment and allows the operator to read the real-time filling volume on the counter.
IV. When you need to stop the machine in an emergency, push the URGENT button. The piston will go back to its initial location and the filling will be stopped immediately.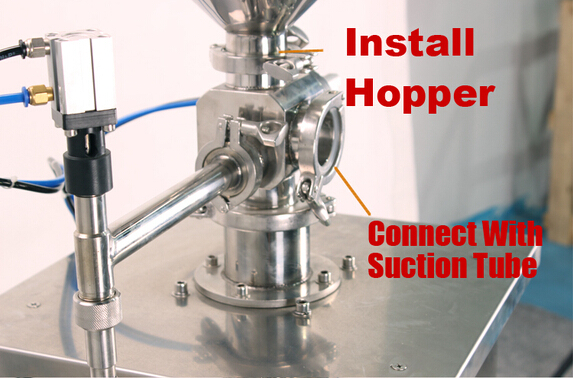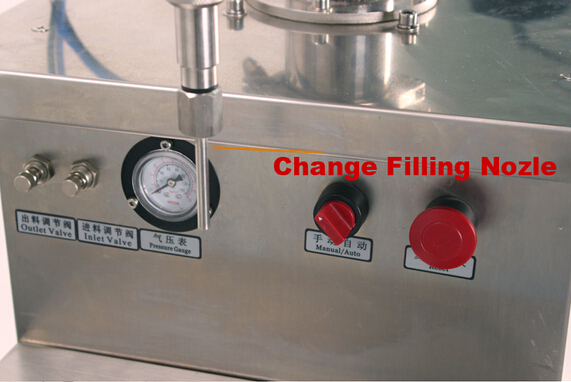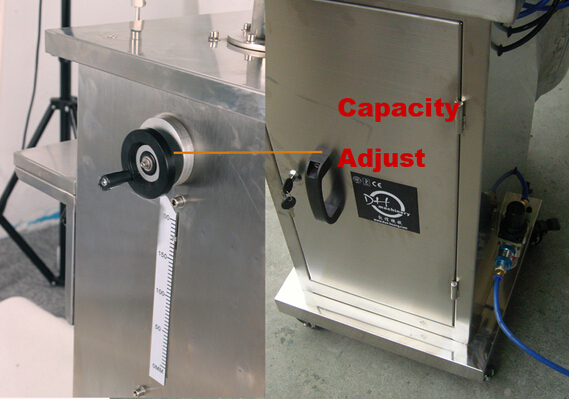 Technological parameter of Pneumatic filling machine: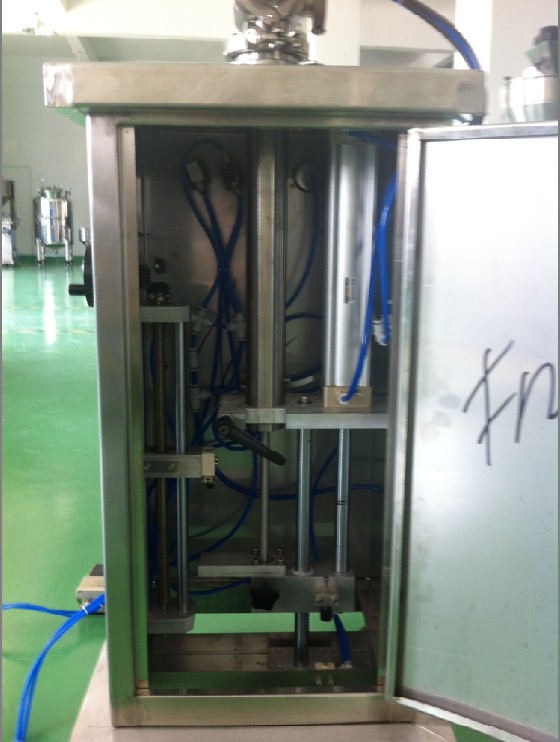 Model YX-V02
Material of of Pneumatic filling machine :Stainless steel 316L
Filling Range of Pneumatic filling machine:200-2000ml
Hopper Capacity of Pneumatic filling machine:10 kg
Net weight of Pneumatic filling machine:60kg
Gross weight of Pneumatic filling machine:80 kg
Machine size of Pneumatic filling machine:500mm*450mm*1500mm
Packing size of Pneumatic filling machine:155*70*50 CM
1 Nozzles of Pneumatic filling machine:2 pcs(5mm/8mm)
2 0-Ring of Pneumatic filling machine:2 pcs
3 Guide Manual of Pneumatic filling machine:1 pcs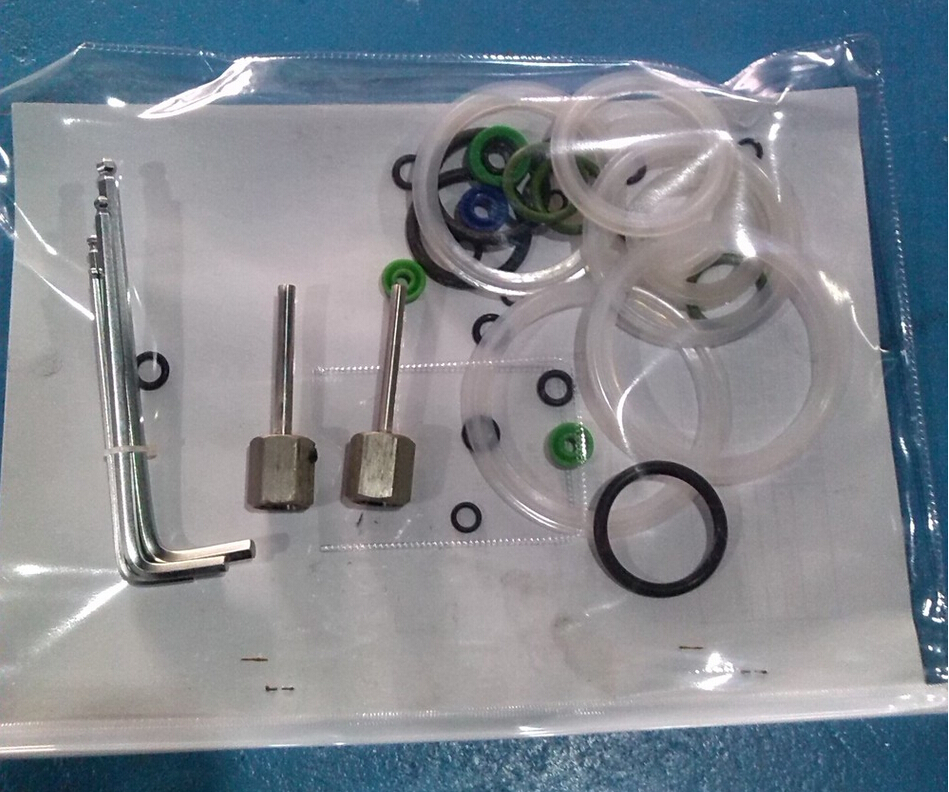 Packaging for vertical filling machines before delivery in ocean shipping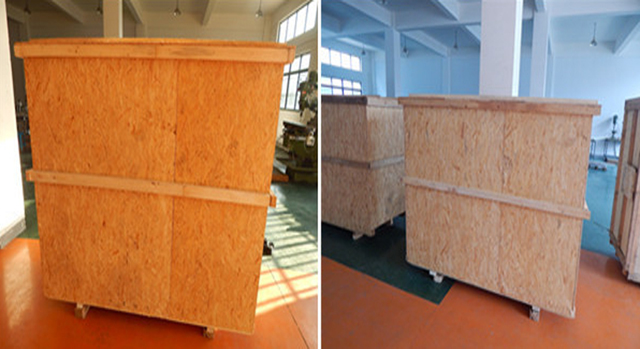 After sales service: After sales service shall be done by the buyer.
PENGLAI machine will provide all kinds of technical support to the
buyer by telephone, fax or e-mail free of charge. But any service cost to buyer's country is not included.
Guarantee: one year. The supplier can replace only the elements
that are imperfect for material or handwork.Replacement is free
and ex factory. All imperfect elements have to be
delivered within 12 months (carriage paid).
Guarantee excludes every worn or torn parts.
Replacement handwork is excluded and it will be done by the buyer.
The supplier is not responsible for any rewards for,
damages or last earnings met by buyer.
Guarantee is not valid if the machine is used the wrong way
or it is not serviced as shown in our technical handbook.
PENGLAI INDUSTRIAL CORPORATION LIMITED
Previous: Double heads liquid filling machine magnetic pump liquid perfume oil filler equipment semi automatic electric driven
Next: auger metering filling packing machine semi automatic for powder milk soybean pharmaceutical bottles bags weigher filler machinery