Company news
Indonesian buyer purchased hot melt glue boxes sealing machine semi automatic two sets carton sealer equipment hotmelt glue
Our indonesian customer Kusyanto ordered two (2*)sets of our updated sealing machines
hotmelt glue sealer equipment for snack boxes for his new factory packaging line.after
we finished manufacturing of hotmelt glue sealer equipment then followingly tested the machine
with the paper boxes samples sent from our south-eastern asia customer. The machine runs very well.
As well in the video you can see our machine operated in our customer's factory like the coffee
boxes packing/snack boxes sealing etc .
Below there listed for the basic information for this international business transaction:
Samples sent from South-eastern Asia customer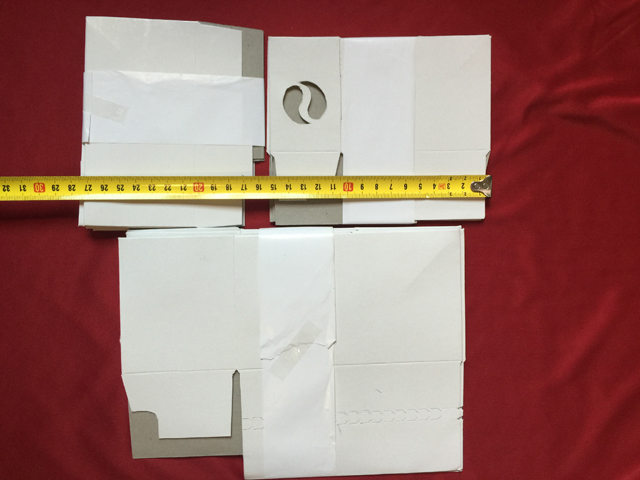 TT copy as payment proof sent from Indonesian customer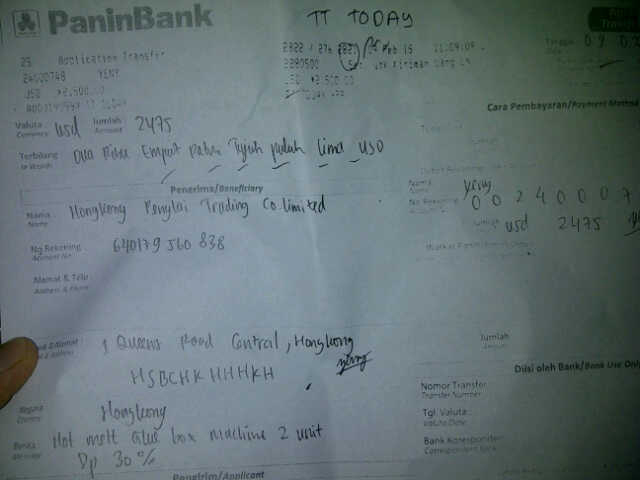 Testing run of model YX-HS50 hotmelt glue boxes sealing machine two sets
Wooden case packing with marks before delivering the machine to assigned warehouse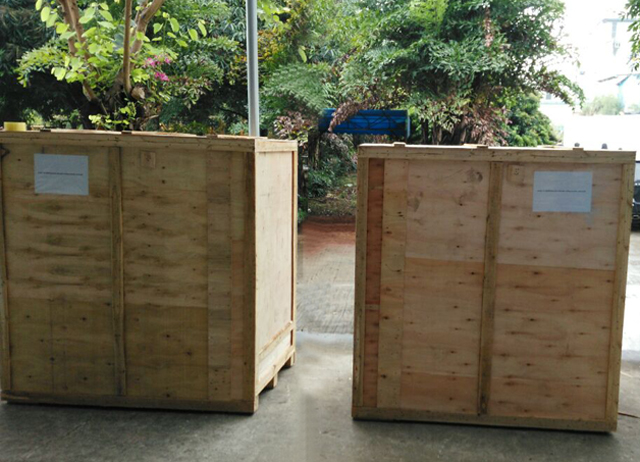 As below there is the detailed description of model YX-HS50 boxes sealing machines
Hot melt adhesive semi-automatic box sealing machine is PENGLAI-owned machinery with latest research and development,thus the machine characterizes itself with continuous improvement, innovation.
The hot melt boxes sealing machine is suitable for food, medicine, paper towels, toys, electronics packaging industry,
with environmental protection, security, and efficient advantages. Is the first choice of today's packaging industry.
Box sealing equipment and box sealing machines are typically used to seal boxes and cases on a assembly line. Box sealers commonly use tape, hot melt, cold glue, or a combination of hot and cold glue.
Box sealers come in many different styles and functions to fit your specific needs. Box sealing equipment ranges from semi-automatic sealers to fully automatic case sealers and both styles can be designed to function with random case sizes and uniform box sizes.
Products have now produced our third generation product, be modified in the previous two generations of products
Features of hotmelt adhesive box sealer machinery model YX-HS50
Detailed shot for model YX-HS50 hotmelt boxes sealing machine
Back shot for model YX-HS50 hotmelt boxes sealer equipment
Inside hot melt glue sealing machine boxes sealer machinery model YX-HS50
►the whole selection meet the requirements of environmental protection, food-grade standards
to deal with the whole appearance of a large area of stainless steel equipment components;
►the transition is convenient, fast. The new adjustment to the symmetric hand wheel adjustment,
reduce the difficulty of transfer machines;
►fully enclosed structure, the appearance of simple fashion;
►The key components of all to switch to imported components
Main Parameter of boxes sealing machine hotmelt glue semi automatic
Control panel for boxes sealing machine
Electric boxes inside hot melt carton sealing machine
Hot melt glue in heating to 200degree temperature
| | |
| --- | --- |
| Model | YX-HS50 |
| Machine size | 1440mm (length) x 850mm (width) x 1500mm (high) |
| power consumption | AC220V,50HZ 2.4KW; |
| the temperature rise limit | not more than 230 ° C |
| the gas source | 0.33mpa to 0.4Mpa appropriate |
| the gas source consumption | approximately 450L / h (normal operation) |
| Work capacity | 40-60 / min (depending on operator proficiency) |
| Suit for Box | 100~290mm (L) x 70~150mm (width) x 45~120mm (H) |
| Net Weight/Gross Weight | 100kg/120kg |
Details of hotmelt glue sealing machine semi automatic boxes sealer equipment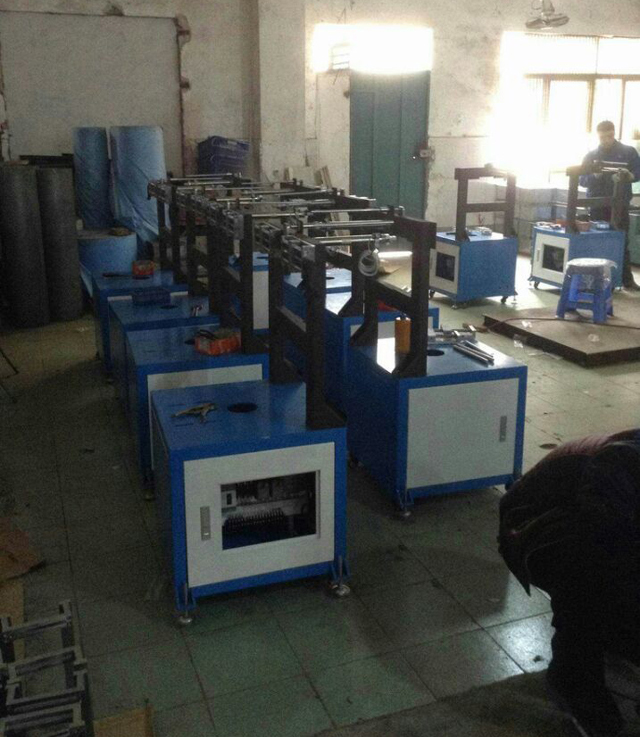 Hotmelt glue boxes sealing machine model YX-HS series in stock &manufacturing plant
Boxes samples after hotmelt sealing
Wooden case packing for boxes sealing machine semi automatic model YX-HS50
Our Factory since 1992 has been manufacturing the cosmetic&food making and packaging machinery.In these field we have the experience rich enough to solve the questions encountered by our customers from both home and abroad.For more information about various high quality machinery like Model YX-HS50 boxes sealing machine hotmelt glue carton sealer equipment semi automatic máquina de sellado cajas,please email via jackdu999@yahoo.com or browse our website http://penglaichina.com.
Follow us on twitter:http://www.twitter.com/jackdu007
Like us on facebook:http://www.facebook.com/jackdu999
Skype us by :turnanewleaf
Call us via:
0086-15811882441
Whatsapp:
0086-15811882441

Previous: Pakistan Hamed fuer water low viscosity lotion filling machine semi automatic lotion filler آلة ملء السائلة
Next: New Zealand Regular customer another order for model YX-006 plastic tubes ultrasonic sealing machine ultrasound hose wielding equipment