semi automatic filling machine

double heads fully pneumatic cream thinner high viscosity filling machine explosion-proof semi automatic filler machinery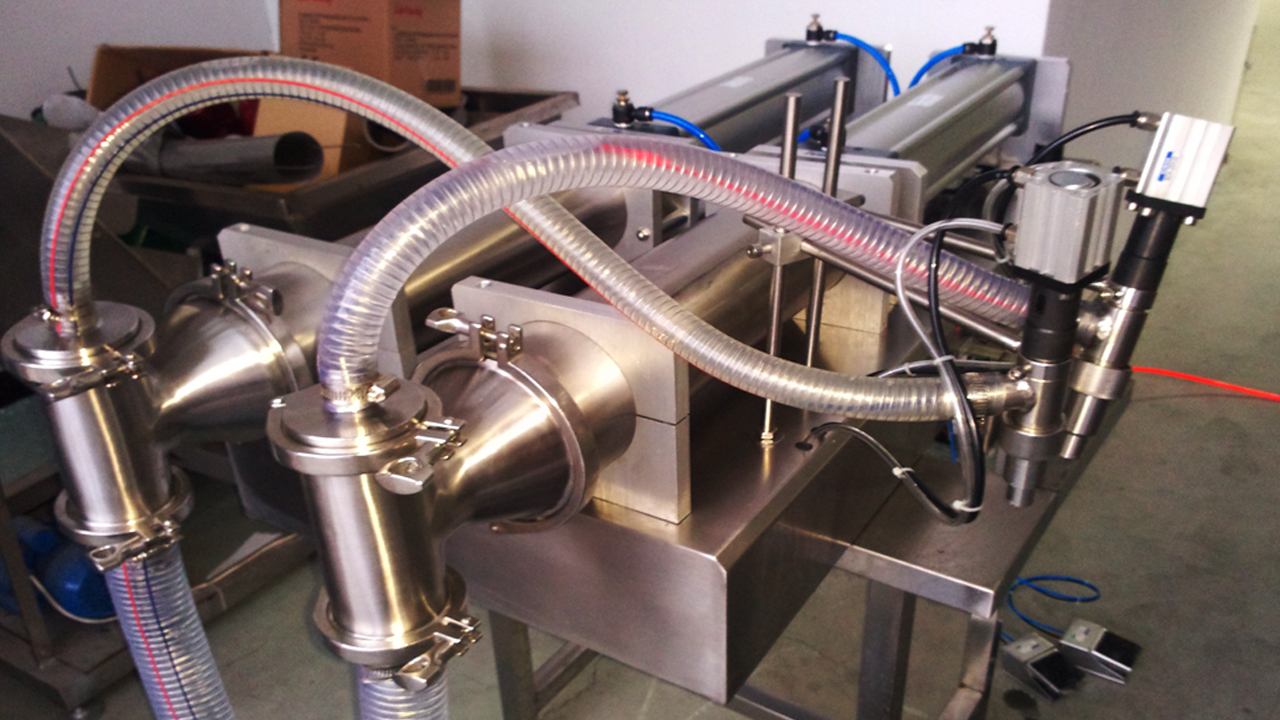 5Liters filling volume double heads fully pneumatic cream thinner high viscosity filling machine explosion-proof semi automatic filler machinery
model YX-F2-500
Drawing of double heads filling machine semi automatic model YX-F2 double heads series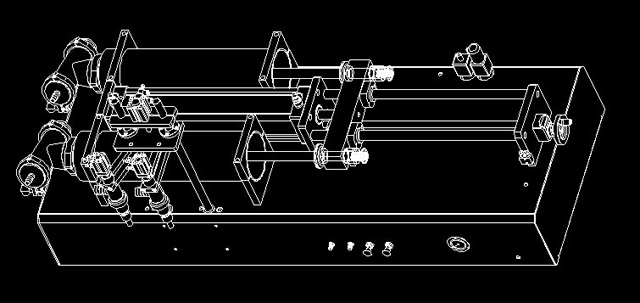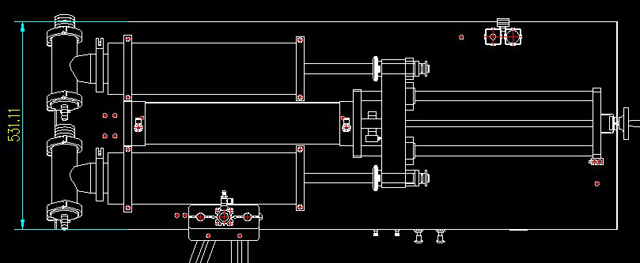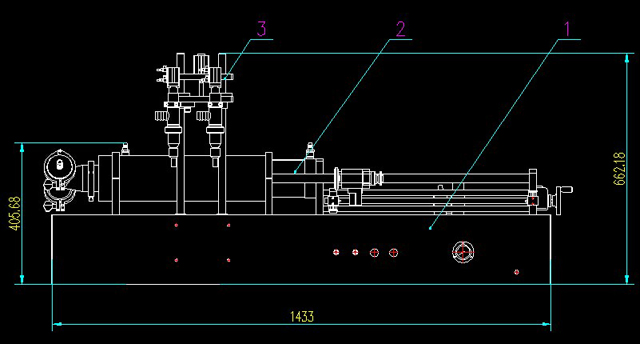 This machine is used for filling cream or paste or liquid with thick-viscosity like skin care cream lotion thinner paint etc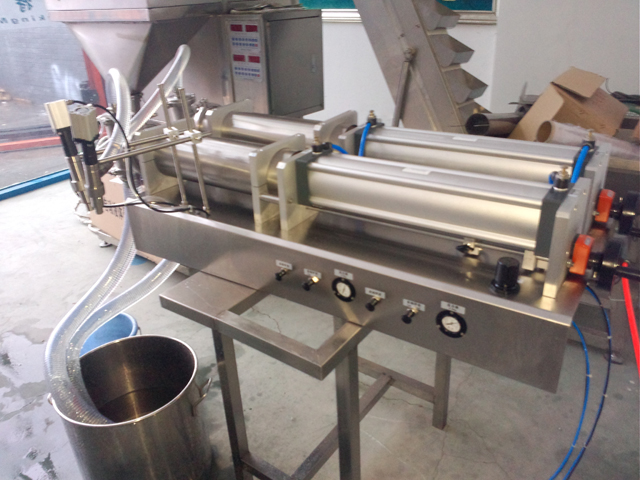 double heads 1000-5000ML filling machine Parameter: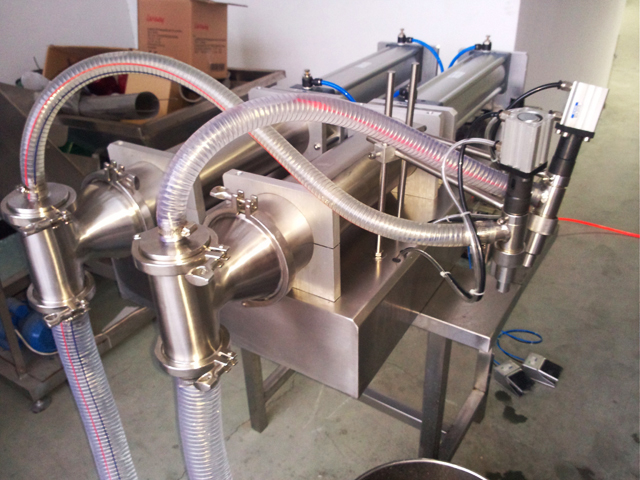 Voltage: 220V/60Hz, 110V/50Hz
Air pressure: 0.4-0.6MPa
Filling speed: ≤3000pcs/Hour
Hopper Capacity: 50L
Shipping package size: 950*420*380mm
Tank shipping package size: 450*450*500mm
Filling accuracy: ≤±1%
Filling Range: 1000--5000ml
Filling Heads: double heads
the weight of the packing machine is 90KG
Principle of pmeumatic filler equipment:
Wearing Parts:Silica gel O-ring System (when delivery, I will prepared enough for you use in one year.
Customer can buy in the future in their country)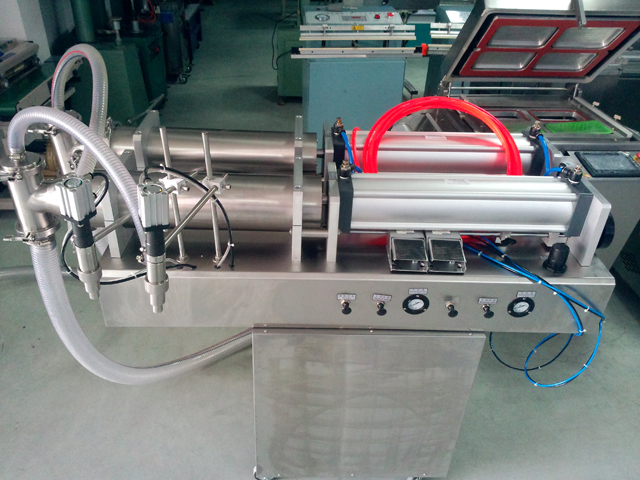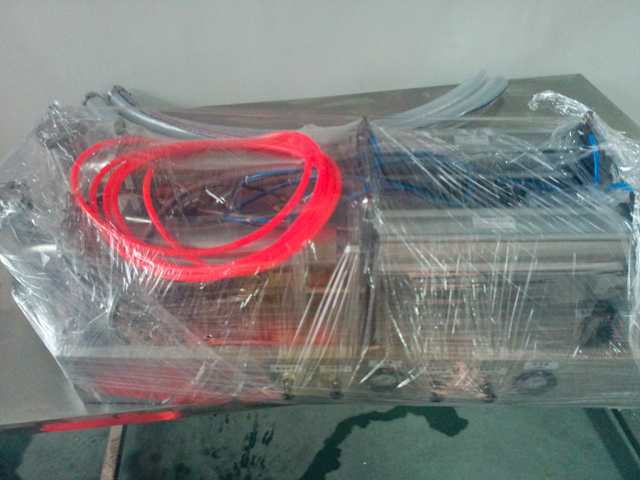 semi-automatic filling machine piston filler. Driven by a cylinder and piston made from materials with FIVE-way valves control the flow of
materials, and magnetic reed switch control cylinder itinerary can be regulated filling volume.
Rational design of the aircraft, model compact, easy to operate, are used
pneumatic part of Germany and Taiwan AirTac FESTO the pneumatic components.Some contact materials are used 304 stainless steel materials, in line with
the GMP requirements.
Filling volume and speed of filling can be arbitrary regulation, filling high
accuracy.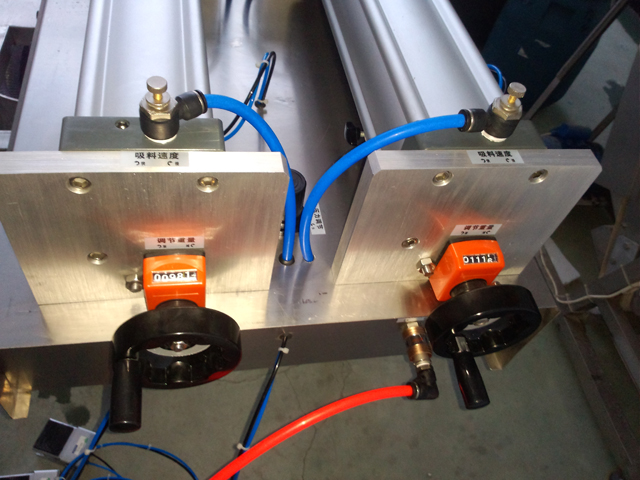 Features: This machine adopts full pneumatic control and owns a wide application scope, simple measuring regulation, good shape and convenient cleaning, suitable for the explosion-proof unit.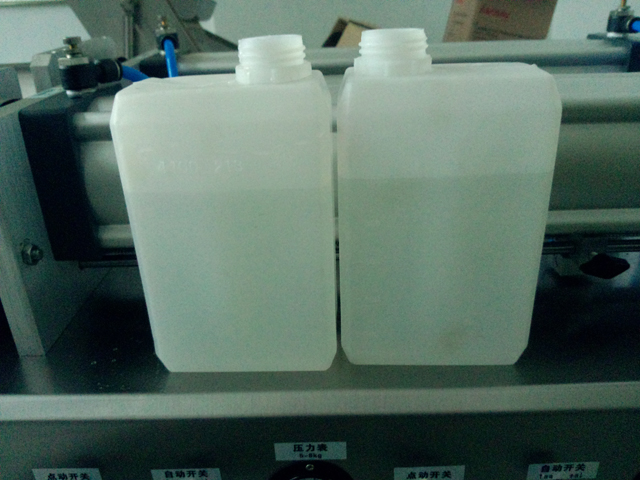 ►The machine is suitable for filling food trades(such as: pearl milk tea nata de hick broad-bean sauce chili sauce peanut sauce etc);cosmetics(shampoo frost shower gel);daily health product(toothpaste)
►The machine adopts pneumatic working principle, simple operation, high filling precision,is a certain concentration or certain size granular materials ideal filling equipment.
After-sales service for double heads filling machines
Payment Methods
These payments of T/T, L/C, Western Union, Paypal are accepted.
If you have any problem with the payment, please leave a message to us.
Logistics
DHL, EMS and UPS, Fedex are our choices. If you prefer other reliable shipping company.
please leave a message to us.
Tracking Number
Tracking number will be informed within 2-3 work days after delivery goods. If you have any problem with it, please leave a message to us.
Any comments, suggestions are accepted. We will be very grateful to your positive footprints left in our company. If you have any problem with our products, please leave a message to us.
Any damage or shortage of our goods when you receive your items. Please take some photos for a witness. We will deal with it in 24 hours. Frequently, we will send a new part of items for alternative and heavy-damage,
Before refund is accepted, please leave a message to us.
PENGLAI INDUSTRIAL CORPORATION LIMITED
Previous: capsule making machine semi automatic capsule filling machine medicine powder granules filler equipment pharmaceutical equipment
Next: deodorant aerosol sppray cans filling sealing propellant machine 3-in-1 filler equipment perfume