home products

hardware nails assembly equipment customized high precision screws three pcs in one machinery
Three parts curtain accessories assembly equipment fully automatic hardware funiture articles assembling system
Model: YX-AM03
Speed:40pcs per minute or more
Torsion controlling:Servo Motor
Power: 1.5KW Working Ampere: 4.26A
Voltage: 220V50HZ/Single phase
Air pressure: 0.6-0.8Mpa
Working temperature condition: -10℃~40℃
Machine Noise: less than 60dBA
Operating humidity range: 15~90%
Dimension: 2100*1400*1900mm
Total weight: about 600KG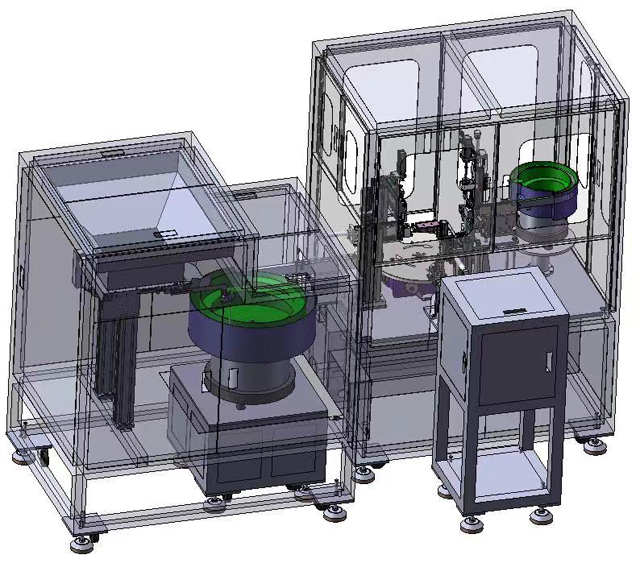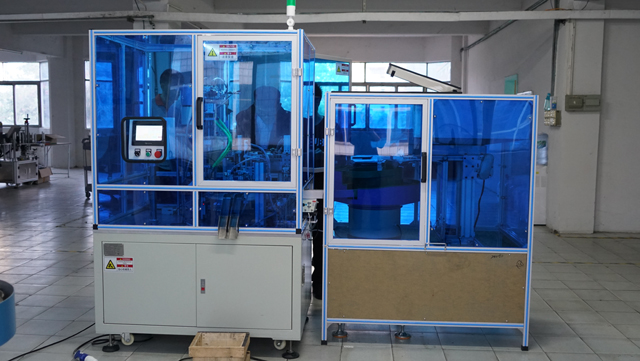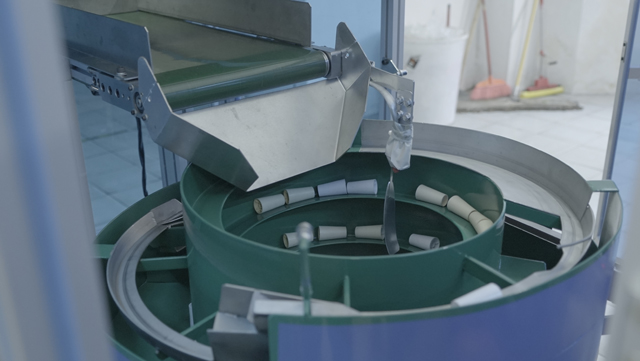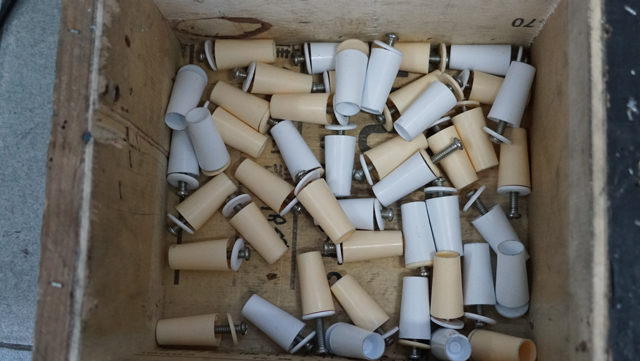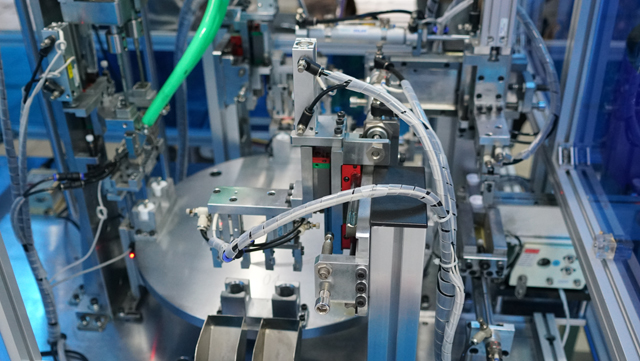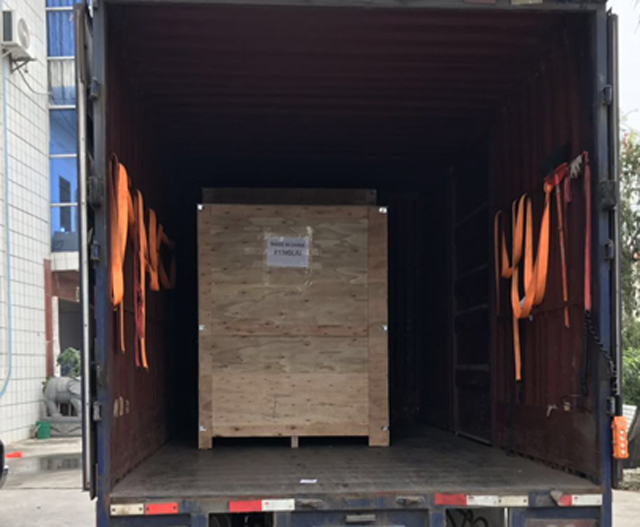 Safe Operation Rules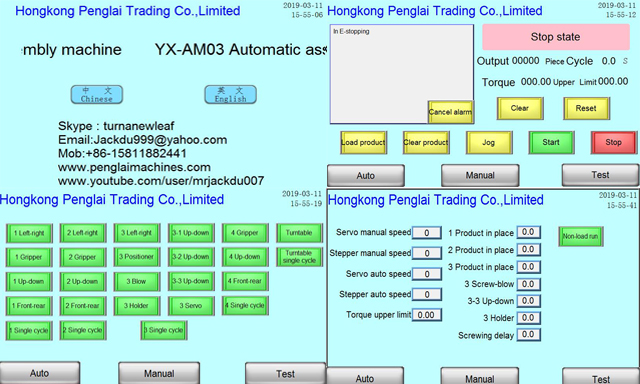 (1) All sundries on the machine, especially the working parts nearby, tools, wipes and other items should be cleared.
(2) The operation staff must be well trained and qualified (especially safety training) of this machine.
(3) Operation staff must press the emergency stop button once find the abnormal condition when the machine is running.
(4) Touch any working part of the machine by any body parts or any other thing is strictly prohibit, especially in entrances of the rotating part unless there is necessary and well enough protections. When necessary touch by machine testing demanding, the operator must be notified in advance and should be done by well trained related professional.
(5) To intervene in the adjustment, debugging or testing of the machine, prior notice must be given to the operator.
(6) After emergency stop, the safety of the surrounding environment (including personnel, equipment and transmission parts) must be attention before power applying, otherwise, activate the machine is prohibit.
(7) When the machine is disassembling or cleaning, the emergency stop button must be pressed to avoid error operation. Besides, any abnormal operation (including cleaning) is not allowed while the machine is running.
(8) When cleaning the equipment, prevent the water into the each electric control box as well as the power input and electrical components, so as not to damage the components of machine or endanger personal safety.
(9) When maintaining the machine, the main power must be turned off and the warning sign "do not start up" should be posted on the machine.
(10) Do not remove or change parts of the machine, especially those for safety protection, and the safety signs should be protected during operation.
(11) When the operators leave the working area of the machine, the power of machine must be turned off to avoid starting the machine randomly by others. Qualified and well trained personnel are allowed to operate the machine only.
ALL RIGHTS RESERVED by ®PENGLAI INDUSTRIAL CORPORATION LIMITED
Previous: Small liquid bottles filling capping labeling machine E juice filler capper labeller pharmacy use packaging machinery
Next: Return