fully automatic filling machine

Strong liquid filling machine automatic linear anti corrosive filler equipment for bleaching detergent disinfection liquid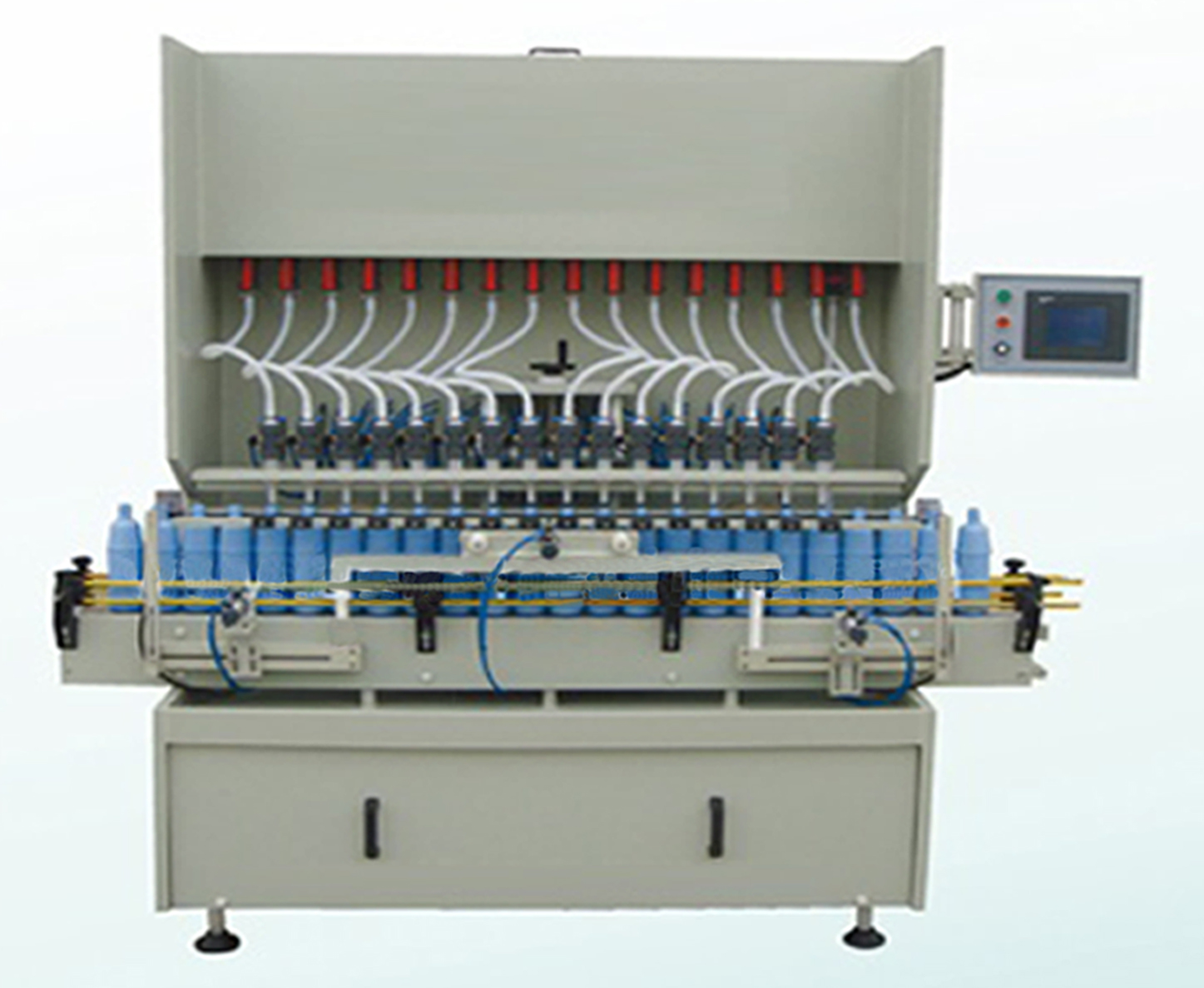 Anti-Corrosion inline liquid filling machine is a newly developed product by our company. It is developed wholly in corrosion standard. It is a high-tech filling equipment which is a combination of microcomputer (PLC) controlled photoelectric sensor and pneumatic actuator.
It is specially used for high corrosive liquid, such as bleach liquid, 84 disinfection liquid, toilet clean fluid, Bleach liquid and so on. and also has a function of Dive filling. With features, such as precise filling volume, no drip, photoelectric detection, no filling when without bottle.
*can fill both angle neck bottles and common round bottles.
*can fill corrosive liquid both with Viscosity or not.
* Also other models in different quantity of filling heads, YXAF series 8/10/12/20-F2.
* Made of PP material. New design, 100% percent no liquid leaking.
* Widely used in toilet disinfection/cleaner/disinfection solution/strong acid and alkali.
Machine introduction:
YX-AF16 anti-corrosive piston type filling machine, is newly-designed machine model by our company, which is more advanced than other common anti-corrosive filling machine. YPC16-F2 indeed can reach goal that the 100% no leaking.
YX-AF16 series, depend on production capacity people want, other model such as, YX-AF06, YX-AF08, YZ-AF10, YX-AF12,
with filling heads in different quantities.
YX-F16can be used to fill corrosive liquid both with sticky or not, can fill round bottle or any other bottles(e.g: angle neck bottle).
Liby group in china, the leading MFG for toilet disinfection and dishwashing products, has purchased 8 production lines from us, YX-AF12 included.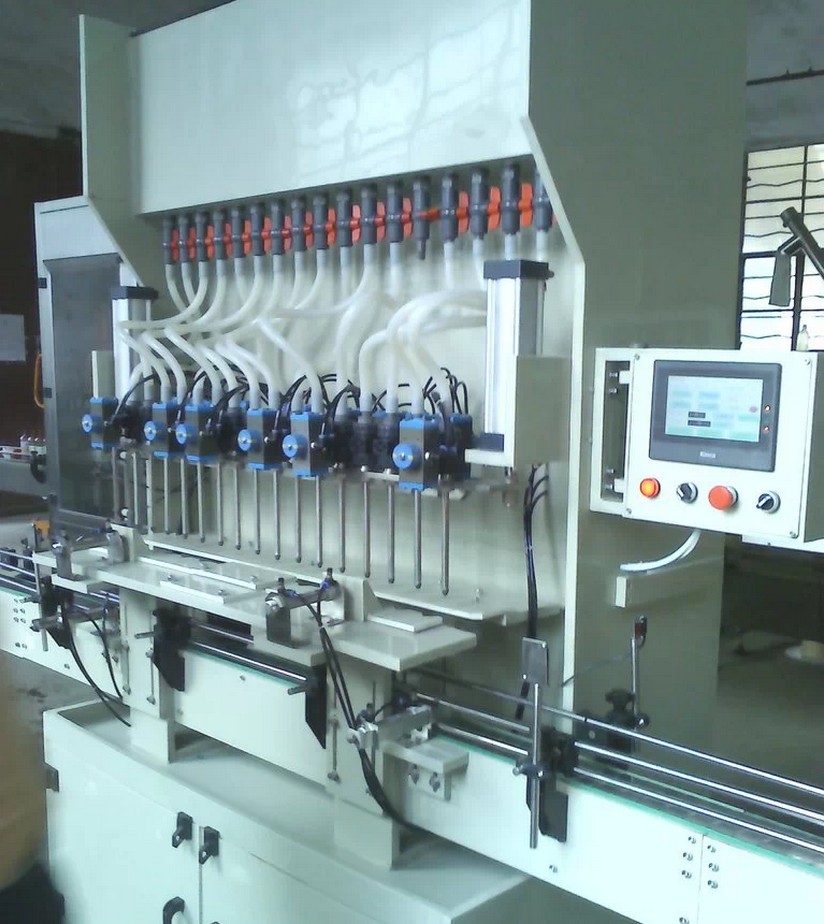 Technical Characters of Strong liquid filling machine automatic linear anti corrosive filler equipment for bleaching detergent disinfection liquid Model YX-AF16
(1) Whole machine making material uses PP material, which is much better than stainless steel in anti-corrosive function.
We are the first also best company who make machine in PP material for anti-corrosive.
(2)Three-way valves, we install them separately from filling and let them in isolated roon in machine
back. Such valves will not touch the corrosive liquid and not be damaged by corrosive air, too.
(3)Piston cylinders are set under the machine back, which is tailor-designed fro anti-corrosive.
And Pistons have 2 sealing rings, which guarantee it 100% no leaking and dripping,
but also guarantee that after use in several years, even the sealing rings damaged, it also have no leaking and dripping.
The replace of sealing rings is easy and simple, too.
(4) The piston cylinders we use are made of glasses. Inner wall of this glass piston cylinder is very smooth
and has very small resistance to sealing rings, more longer life and convenient.
(5)Specially-designed drawing valve are made of F4 material.
Production capacity of YX-AF16:
16 filling heads, can fill 3 times each minute for 100ml-1000ml.
If more than 1000ml, it can be used, too. Just need to fill 2 times for each filling head.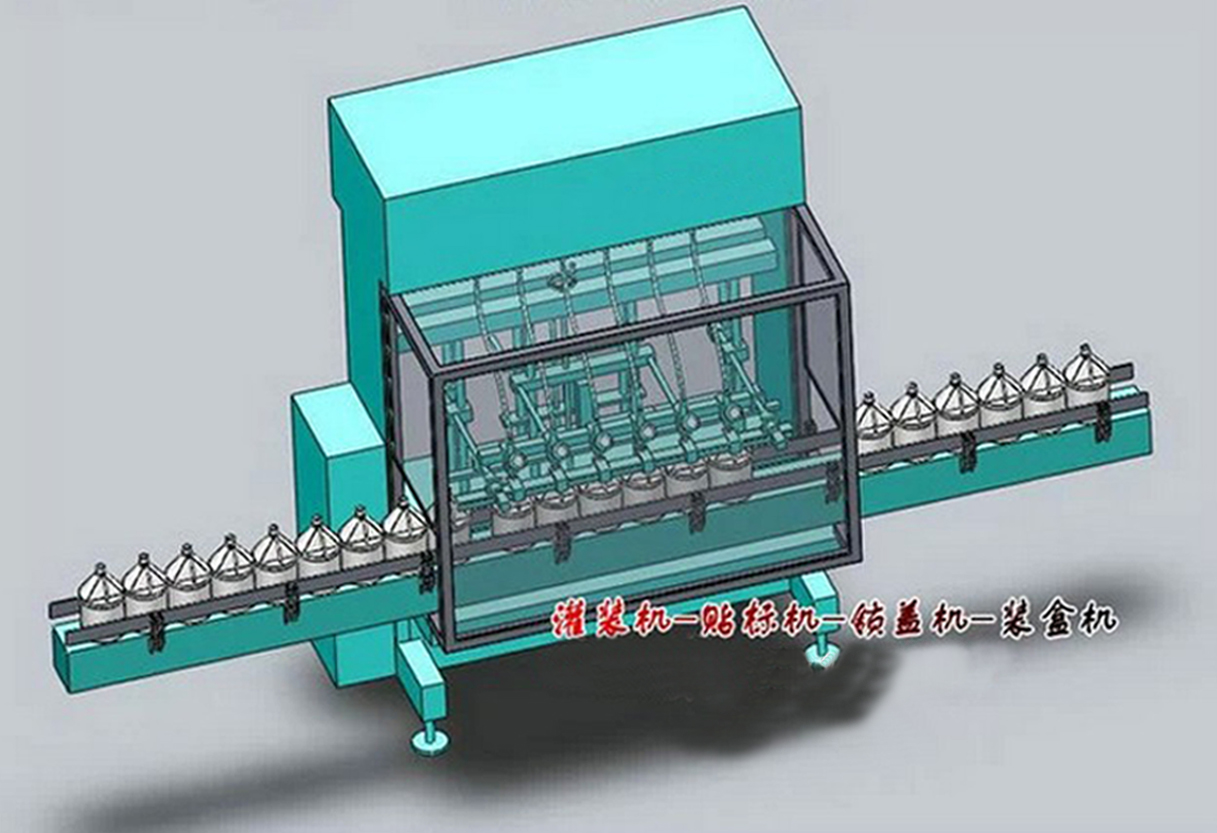 for angle neck bottle, we develop a newly-designed capping machine which can automatically feed the inner month before capping. welcome to contact us for video and pictures.

Filling heads: 16 heads (adjustable)
Filling volume

5-25/ 10-50/ 20-100/ 50-250/ 100-500/ 250-750/

500-2500/ 1000-5000 gr(ml)

Filling mode

Piston pump

Position pump volume

Min=5gr Max=5000gr

Filling speed

2500-3000bottles/hour (300ml)

Filling precision

±1%

Air consumption

0.6~0.8MPa

Power

220/380v 50/60Hz

Power

1.8Kw

Single machine noise

≤50dB

Weight

800Kg

Machine size

L3000*W850*H2000mm
Final products after filling machines linear multi-fillingnozzles

Service from PENGLAI INDUSTRIAL CORPORATION LIMITED for Linear filling machine for strong liquid
Before sales:


the buyer must cooperate with us with patience, and provide us all needed informations, these information is very important, because the final solution based on these informations.
During build:
we will update the manufacturing process and status to buyers, and we will invite buyer come to test the machine when it finished in our factory, if the buyer think it is ok, we will arrange shipping; or we can take the testing video and send to buyer, the purpose is that the buyer?can inspect the machine but without travelling.
After sales:
We will send technicians to buys factory for installation, commissioning, and operator training; Our warranty period is 12 months, in this period, we provide free parts for buyer as well as the necessary technical support.Out of warranty period, we offer free technical support, and the cost price of spare parts
Previous: cups filling sealing machines automatic jelly juice drinking nespresso coffee containers filler and sealer equipment
Next: milk powder cans auger filling machine automatic vacuum can seaming machine fully automated food packaging line