Semi automtatic screw capping machine

pneumatic screw capping machine with support tripodal handheld capper equipment for big containers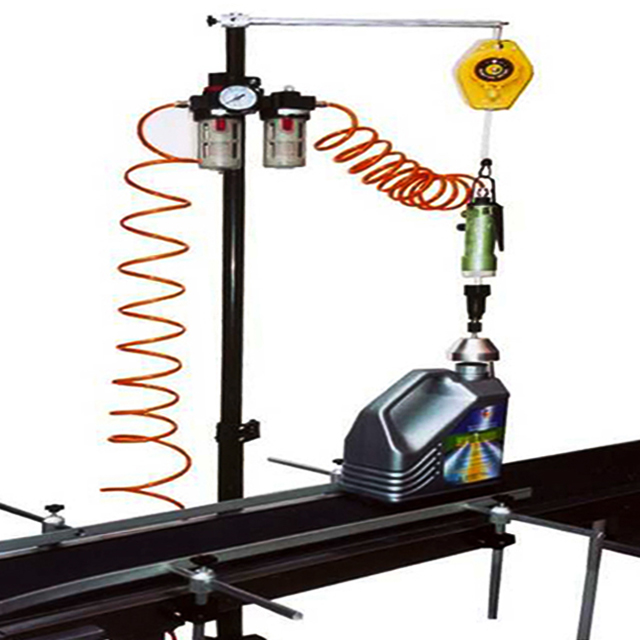 Hand-held Pneumatic Capping machine is widely applicable to any thread cover unscrew or screw it has a wide range of screw cap,
screw capping without bottle height, shape, size, weight restrictions, then
unscrew the cap and unscrew the cover, convenient operation, low failure rate, low price and so on,
is the best weapon tighten the screw cap. Especially suitable for high, larger, heavier bottle
or bottle shape strange, or lid specifications, requiring the use of frequent replacement of screwing head.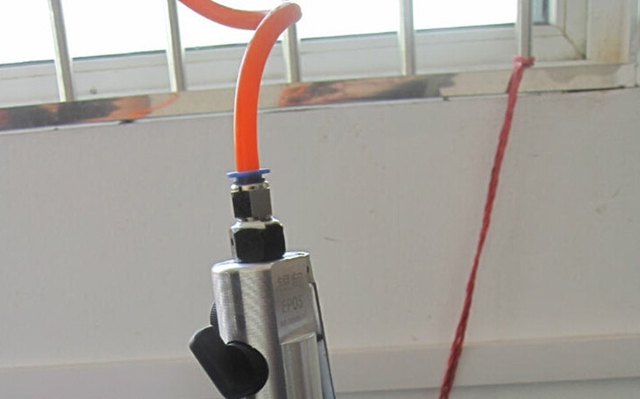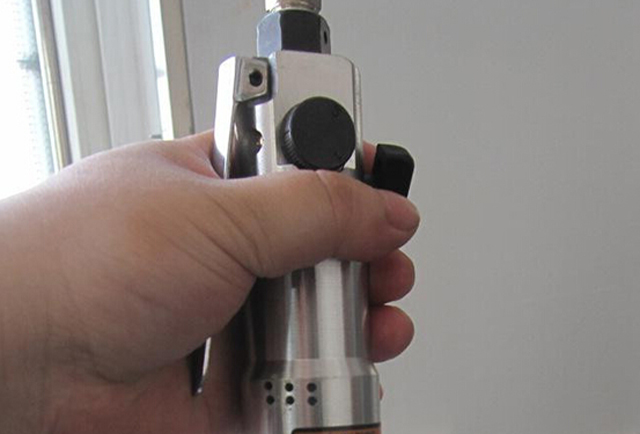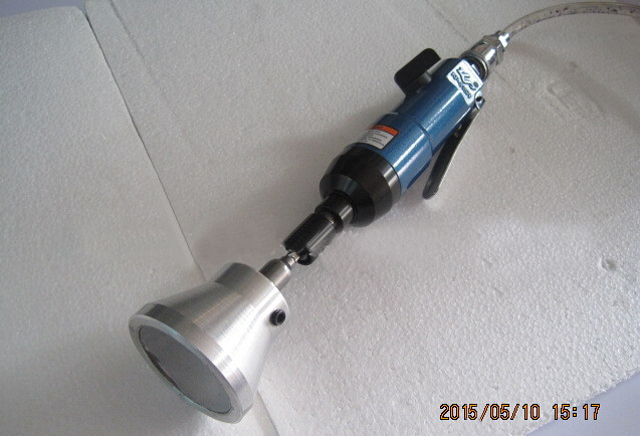 The adjustable clutch which can effectively avoid the cap damage, and reduce the inner wear.
Once the cap screwing, card head automatically stops rotating, indicating that you can move on to the next bottle.

The Handheld Capping machine is simple in operation, medicine, pesticide, lubricating oil, cosmetics,
and other industries ideal for small batch production.

In equipment operation, It can be chosen the appropriate support,
balancer, can then be capping machine portable.
neatly screwed up. The device effectively reduces the labor intensity, guarantee the capping quality.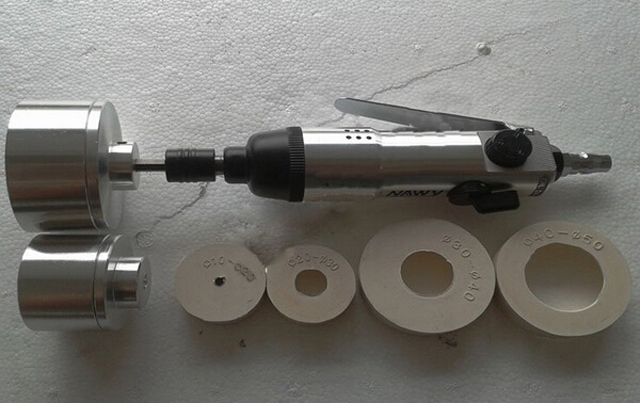 OPERATION
Put Chuck onto the Cap to be tightened
Push down switch to active the Capper
The Capper starts and tightens the cap
The Capper automatically shuts off while reaching the pre set torque
Technical parameters of model YX-PC60A capping machine pneumatic capper: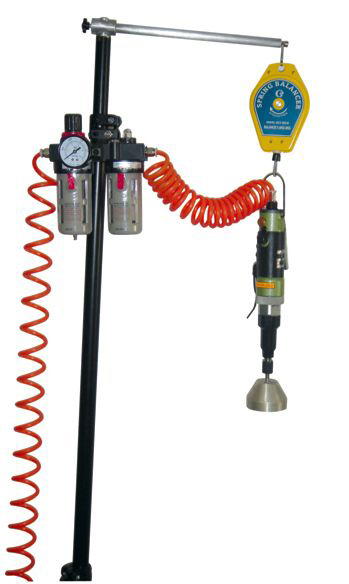 | | |
| --- | --- |
| Model | YX-PC60A |
| Capping range | 5-30mm 30-90mm |
| Working speed | 30bottle/min |
| Machine weight(N.W.) | 0.6kg/1.1kg |
| Gas pressure | > 4.5kg/cm2,<6.2kg/cm2 |
| Gas consumption | 0.08m³/min |
| Quick joint | 1/4 Inch |
| Clutch | Adjustable |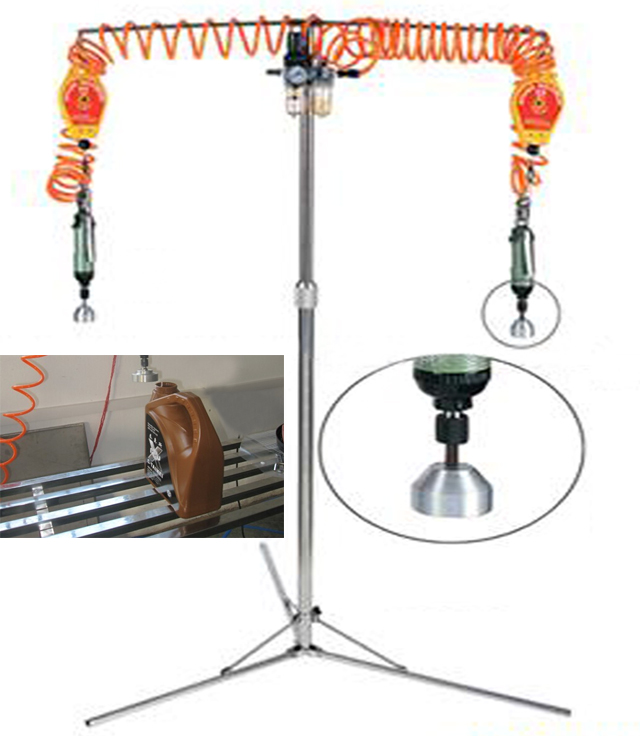 The pneumatic capping handheld capper with two capping heads&tripodal support: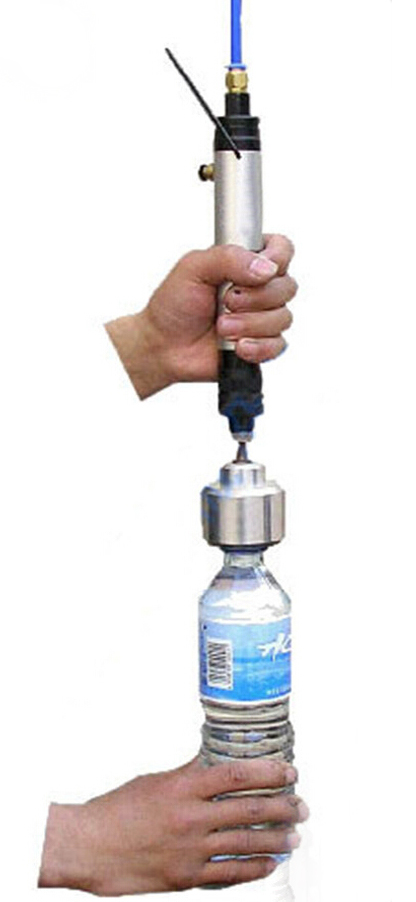 Portable capping machine for Mineral water capping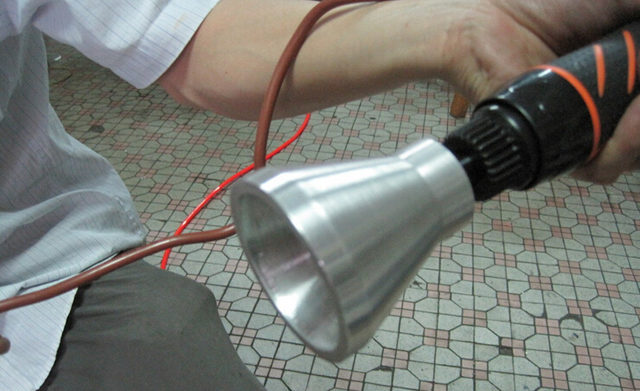 Pneumatic source for capping machine with support/stent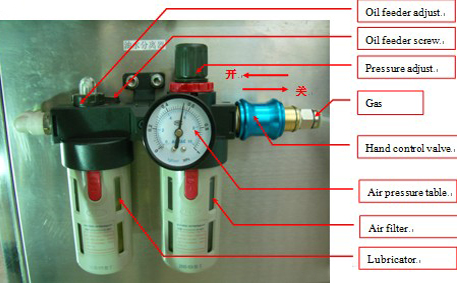 Capping heads for different diameters of caps&capping samples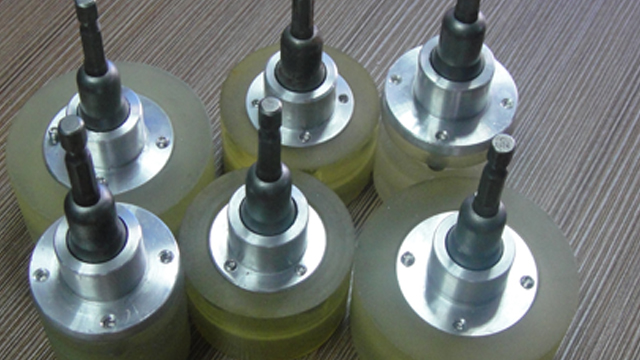 Wooden case packing for portable pneumatic capping machine with tripodal support: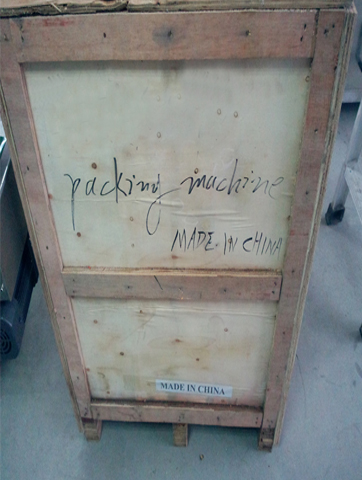 PENGLAI INDUSTRIAL CORPORATION LIMITED
Previous: vacuum capping machine for glass jars pepper sauce container semi automatic vacuum screw capper equipment 4 capping heads
Next: semi automatic metal caps R.O.P.P capping machine wine glass bottles threaded capper equipment