double-sided labeling machines

customized labeling machine for jars two sided semi automatic labeller top bottom labels for cosmetic bottles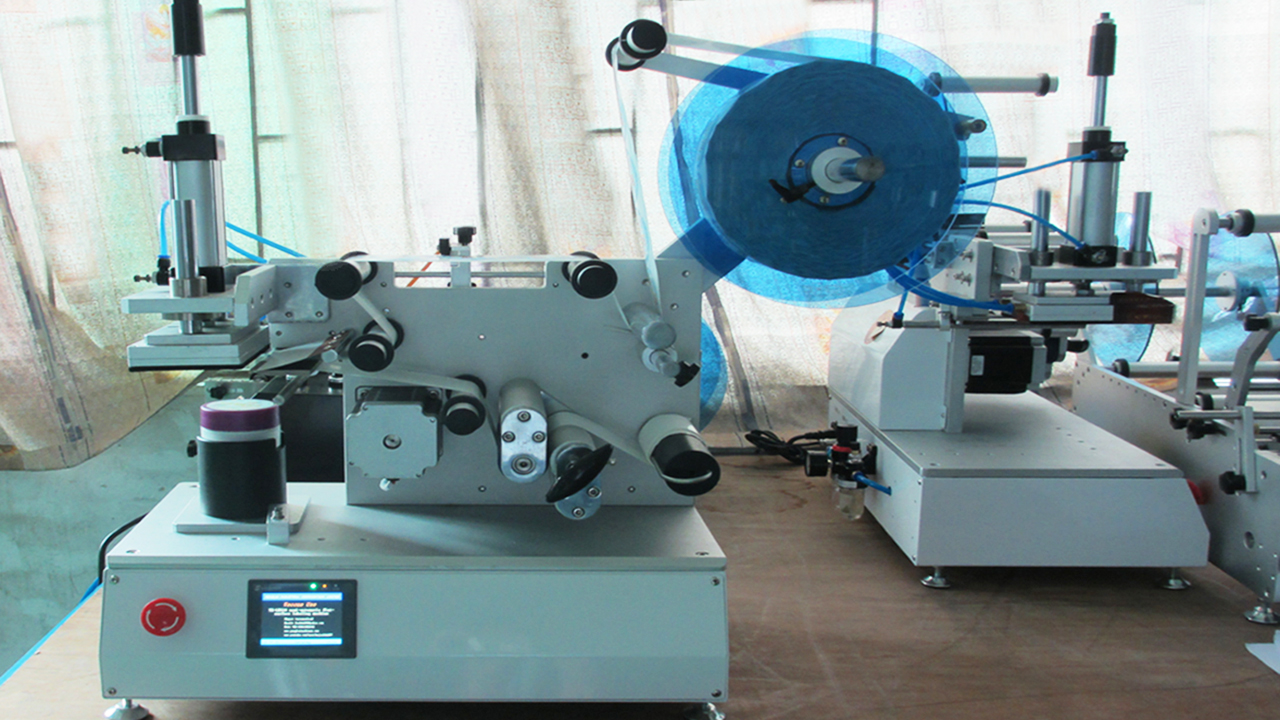 YX-LM510 Semi-automatic flat surface labeling machine for jars two sides top and bottom surface custom labeller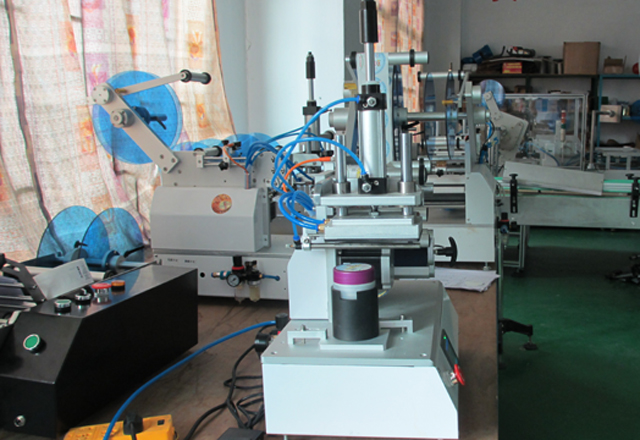 the basic purpose of jars labeling machine semi automatic:
Application of suction stickers labeling method to achieve the various parts of the plane on the labeling,
such as cosmetics flat bottles, boxes, plastic cover labeling and so on.
Change overlying scale mechanism, suitable for uneven surface labeling, such as concave flat, circular
surface labeling and so on.
Changing fixture, suitable for a variety of irregular work piece labeling.
Optional ribbon printer or inkjet printer, print production date on the label and batch number, to achieve a
code - Labeling Integration。
Scope of labeling machinery:
Scope of labeling machinery: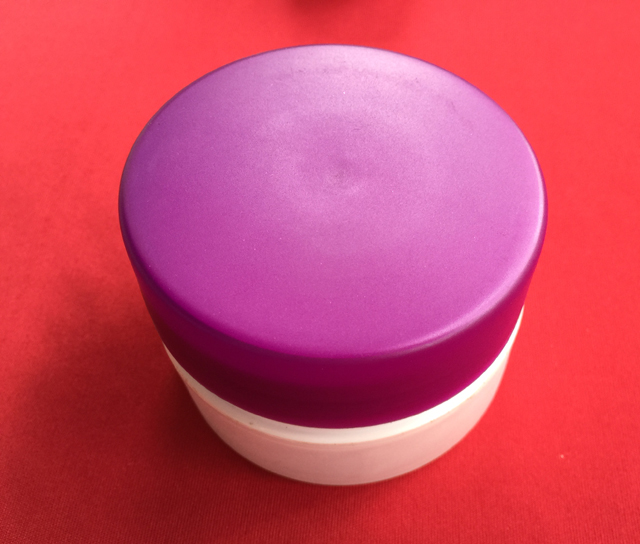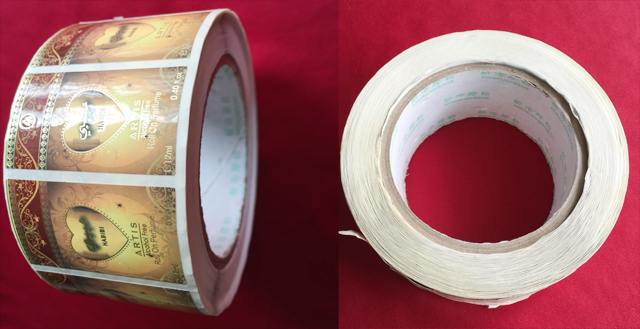 ◆Applicable Label: self-adhesive labels, self-adhesive film, electronic supervision code, bar code, etc.;
◆Applicable products: requirements in flat or curved, circular surface, concave, convex, or other surface
attached label products;
◆Industry: Widely used in cosmetics, food, toys, cosmetics, electronics, pharmaceutical and other
industries;
◆Application: Shampoo flat bottle labeling, packaging labeling, bottle caps, plastic shell labeling and so on.
the work process
* Core Working principle: The sensor detects the product in place or send product foot position signal,
sucking down labeling tip labels and covered standard, then returned the next label in situ adsorption, wait
for the next signal labeling, a label the attached action is completed.
* Procedure: put the product -> judgment in place (device detection control or manual control) -> Labeling
and covered standard (device automatically) ->take out the labeling products.
Technical parameters of model YX-LM510 labeling machine customized labeller: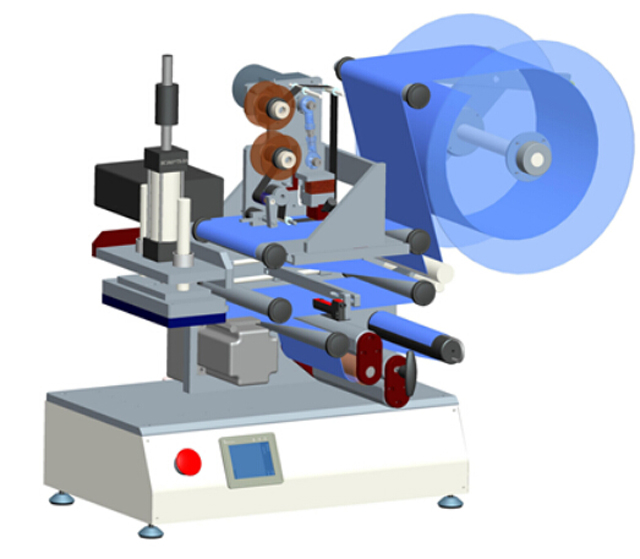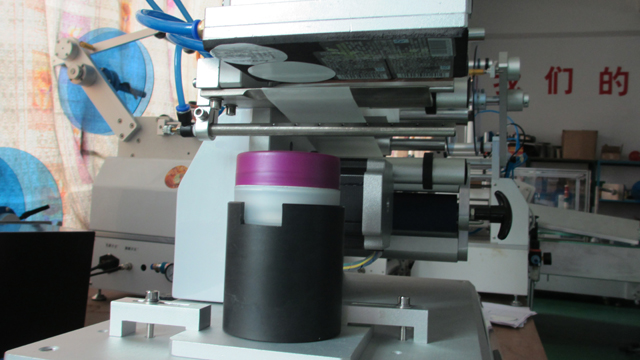 ◆Applicable label length (mm): 15mm ~ 100mm
◆ Applicable Label width (backing paper width / mm): 15mm ~ 130mm
◆ Applicable Dimensions (length × width × height / thickness): Length: 20mm ~ 200mm
Width: 20mm ~ 150mm
Thickness: 0.2mm ~ 120mm
◆ Applicable standard roll diameter (mm): φ300mm
◆ Applicable standard roll diameter (mm): φ76mm
◆ Labeling accuracy (mm): ± 0.5mm
◆ The standard speed (m / min): 5m/min
◆ Labeling speed (pcs / min): 20 ~ 25pcs/min
◆ Net Weight (kg): about 58kg
◆ Frequency (HZ): 50HZ
◆ Voltage (V): 220V
◆ Power (W): 145W
◆ Device dimensions (mm) (L × W × H): about 850mm × 410mm × 720mm
◆ Pressure (Mpa): 0.4 ~ 0.6Mpa
Note:(The following technical parameters for the standard model&other special requirements plus
functions can be manufactured in the customized way)

Features of customized labeller jars labeling equipment model YX-LM510:
Front side of labeling machine illustration: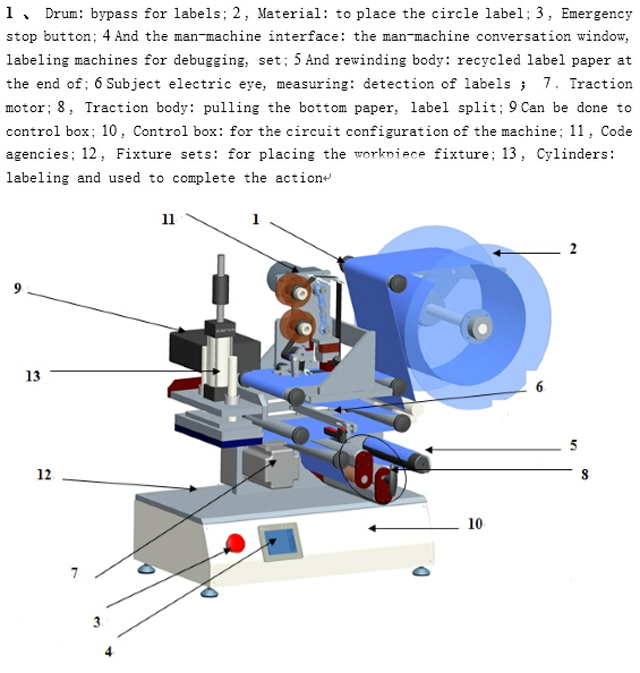 Back side of labeling machine illustration: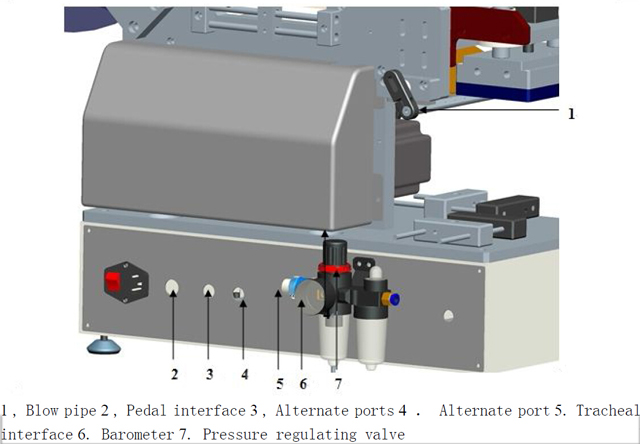 ◆ powerful, can be used in various parts of the flat, circular surface, the concave plane of labeling,
labeling can be used for irregular workpieces;
◆ accurate labeling, high stability, using PLC + standard stepper motor drive to send to send
standard indeed; discharge institutions configurations brake function, to ensure standard belt taut,
ensuring precise label detection; marked with detour corrective mechanism to prevent label offset
about;
◆ strong and durable, the circuit layout with separate gas, gas purification device configured to
prevent moisture damage air appliances, prolong equipment life; machine using advanced
aluminum and stainless steel materials, quality firm;
◆ easy to adjust, height adjustable stroke configuration functions, different height product labeling,
without repeated replacement fixture;
◆ appearance, using bottom-mounted computer white box, with stainless steel and high-alloy,
beautiful, lifting equipment level;
◆ with manual / automatic two kinds of labeling control, workers may need to select the use of
sensors to achieve labeling or foot control; setting manual and automatic control buttons, the
standard length can be regulated;
◆ Optional functions and components:
① hot coding / marking function;
② automatic feeding function;
③ automatic rewinding function (combination of product considered);
④ special label sensor.
Touch screen information for how to operate model YX-LM510 labeling machine customized jars labeller: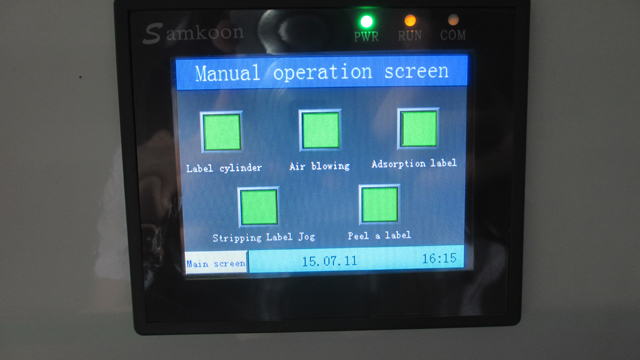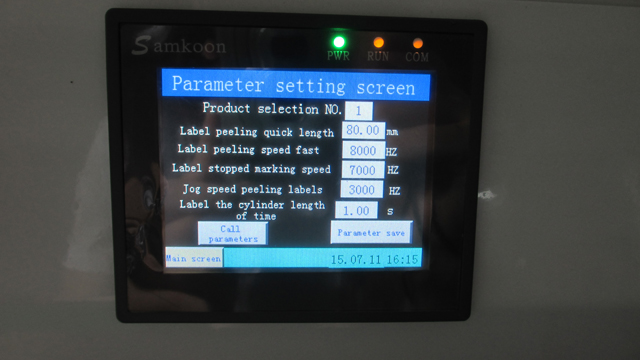 Controlling system for labeling machine customized jars labeller semi automatic: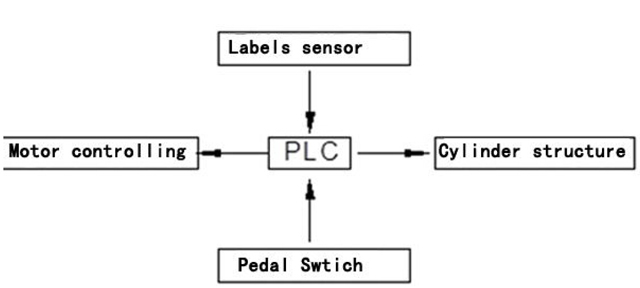 Principles of description: labeling machine is to PLC As the core, the received
signal and control systems work. See Shang figure, dang stepped on dynamic "foot
switch" Hou, foot switch will started signal issuedPLC,PLCin accordance with set
of program for processing, again started "motor control system", achieved stripping
marked and sent marked processes, this while, "label location induction" (also
called measuring marked electric eye) will moments concern label walked of distance,
current into has a update label of distance Hou, "label location induction "This
will immediately signals to the PLC, similarly, the PLC will complete the order in
accordance with the setting program," motor control system "issues a stop signal and start
sucking label and complete label systems d during a peel and stick labels.
FAQ&Solutions for labeling machines model YX-LM510:
► Labeling position unstable
1. pressure equipment may not tightly, resulting in marked with loose, electric eye test inaccurate.
2. traction body slipping or it is not tightly, resulting in smooth away the bottom paper.
3. shape or positioning to stick.
►Deviation Labelling
1. pressure belt devices too tight, causing marked away , pressure reduction.
2.In automatic operation is marked with without deviation rectifying and rectifies a back to
► Labeling quality is not good, there are bubbles or creasing
1 . The label may be too thin, suck sticking law does not apply to the soft, thin transparent labels
► Equipment has no reaction
1. Confirm that the power lines, no problem.
2 .Confirmed transmission outlet next to the fuses are intact, such as burnt out, replace the
3 . May box loose internal wiring, repair professionals
►Label paper at the end of the regular fracture
1. pressure belt devices too tight, causing marked away , pressure reduction.
2. may label the end of poor quality paper, or deep in the teeth
►Suction head failure or malfunctioning , off label behavior occurs
1 . Is suction head hole plug, causing insufficient suction (guarantee of pressure in 0.7Mpa above)
2.Blow pipe blowing direction is incorrect, can be adjusted by moving and rotating direction
3.where there is no label covers, with a transparent adhesive seal, reduce the loss of suction
►Continuous labels
Electric eye is not set well, resetting the electric eye
►Collection of materials recycled paper at the end of loose
1. Mostly aging behind the drive belt, replace the new belt.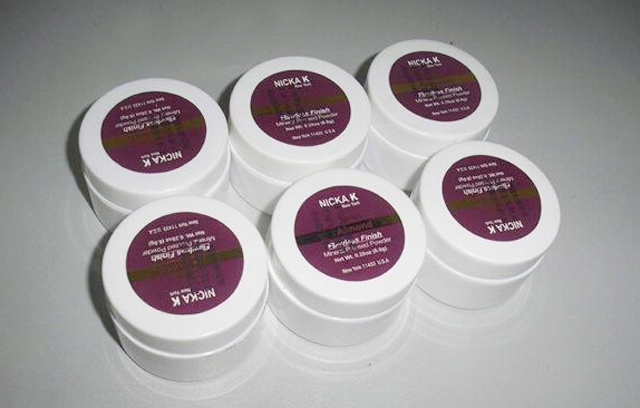 After-sales service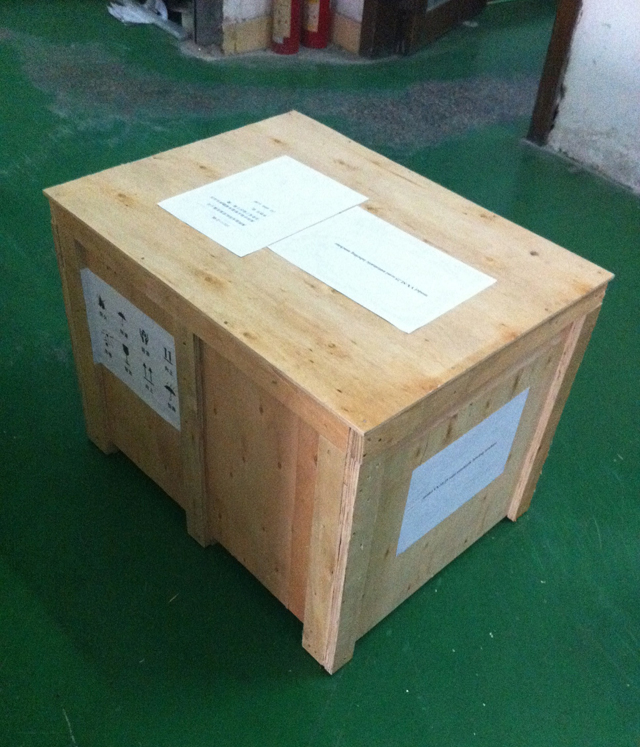 Guarantee: for all the machine, it claims three years for guarantee.(Excluded from the warranty are problems due to accidents, misuse ,
misapplication, storage damage, negligence, or modification to the Equipment or its components. ALSO THE EASY BROKEN SPARE PART IS NOT INCLUDED IN THE GUARANTEE)
Installation: after the machine arrive your factory,if you need,our technician will go to your place to install and test the machine and also
training your worker to operating the machine (The time of train depend on you worker). The expenses (air ticket ,food , hotel,the travelling fee on your country)
should be on your account and you need paid for the technician USD50 per day. also you can go to our factory to do training.
After-sale service: If you get the problem on the machine ,our technician will go to your place to fixed the machine as soon as possible. The cost should be in your account.(as above).
ALL RIGHTS RESERVED by ®SHENZHEN PENGLAI INDUSTRIAL CORPORATION LIMITED
Previous: upper down side double face labeling machine for flat surface objects bags boxes custome labeller equipment
Next: Return