RO water treatment system two stages

stainless steel reverse osmosis treatment industrial water purification system 500L-3000LPH water purifier filter equipment
500-3000LPH Stainless steel Reverse Osmosis RO Water Purification Treatment System
Tap&well water RO filter purifier Equipment

RO Reverse Osmosis Water Purifier firstly produced by PENGLAI corporation ltd for such industries as cosmetics, pharmacy, food and electronics has been deeply favored by users for its stable water quality and simple operation. The system solves the troubles of frequent regeneration and cleaning during the use of ion exchanging water purifier. By adopting physical principle, it enables the water to pass the reverse osmosis film with a diameter of one ten-thousandth of a micron and separates impurities, ion, microbes and colloids in the water, so as to meet the water requirements in cosmetics, pharmacy, electronics and food industries.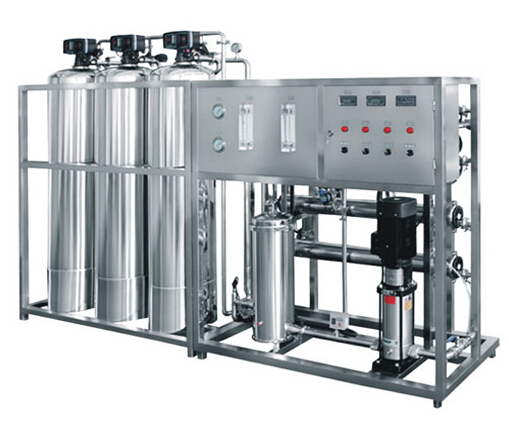 Process for purifying water flow chart as below:



Specification

(1)Design basics
1.1 water source: local water
1.2 Uses : pure water
1.3 water –out flow :one stage :1.5m3/h(25°C),two stage : 1m3/h(25°C)
1.4 water – out quality: Reverse Osmosis Desalination Rate ≥97-98%
1.5Working requirements:(1)The flow from the water source to the equipment: Flow≥3m3/h,Pressure≥2kg/ cm2 ,Temperature :15-35°C(2)The Power :5KW/380V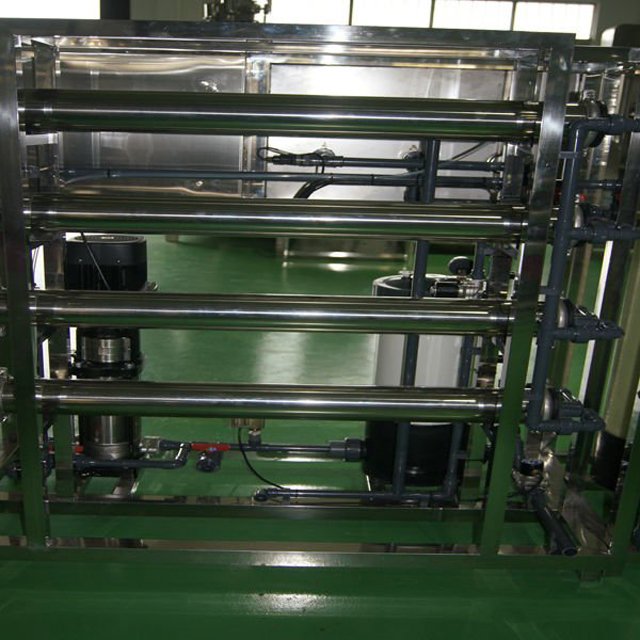 (2)Technological flow chart of water production
2.1 Raw Water Preprocessing
(1) TO Prevent clogging the filter from Colloids,Suspended solids,Organic matter and Microorganism.
(2) TO Prevent destroying the membrane from Oxidizing substances.
(3) TO Keep the RO system purifying the stable water quality .
(4) TO Guarantee the RO system work well and extend the life time.
(5) The requirements of the Raw water:
Pollution index SDI≤5 Residual Chlorine(PPm) <0.1
Turbidity <1.0NTU Temperature range 15-35°C
Water soluble Langelier LSI<10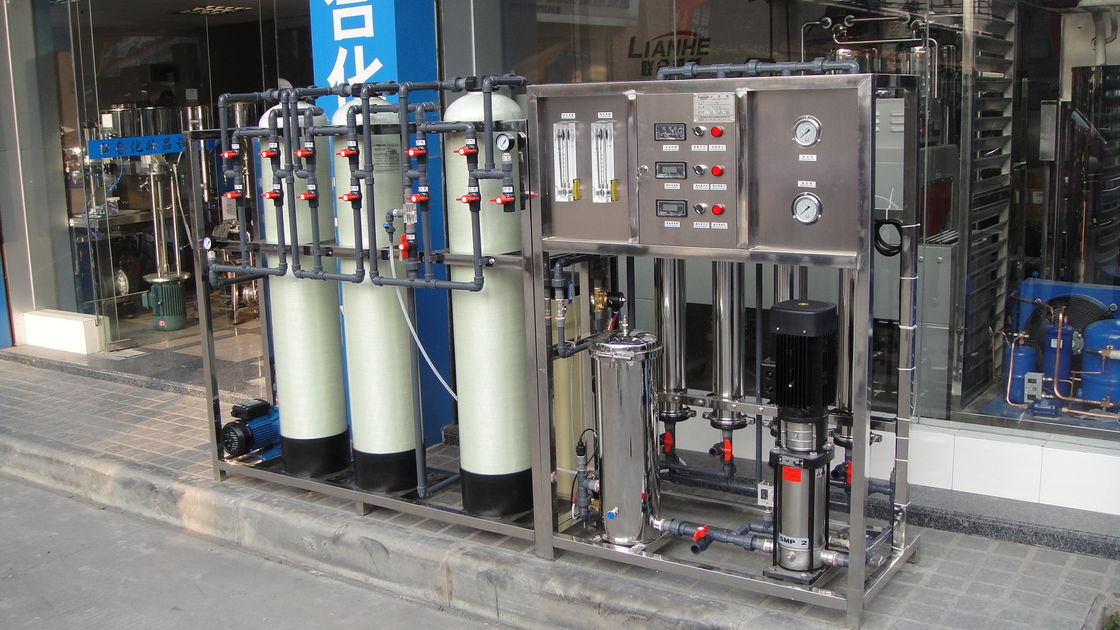 Basic parameter of water purification system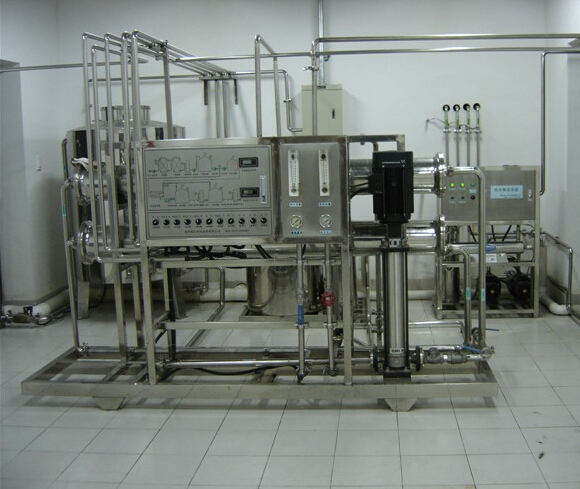 Type

Productivity(T/H)

Power

(KW)

Recycle Rate

(%)

Outlet Water Inductivity(μS/CM)

Raw Water Inductivity

(μS/CM)

RO-0.5

0.5

2.2

50

3-8

≤300

RO-0.5A

0.5

2.2

50

3-8

≤300

RO-1

1.0

2.5

65

3-8

≤300

RO-2

2.0

4.0

65

3-8

≤300

RO-3

3.0

4.0

75

3-8

≤300
What is Reverse Osmosis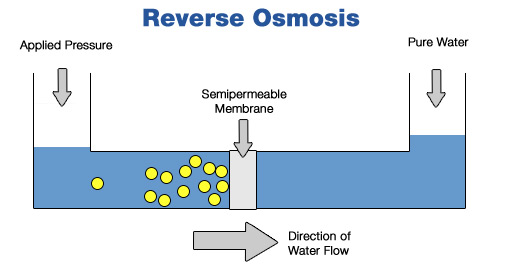 Reverse Osmosis is a process in which dissolved inorganic solids (such as salts) are removed from a solution (such as water). This is accomplished by household water pressure pushing the tap water through a semi permeable membrane. The membrane (which is about as thick as cellophane) allows only the water to pass through, not the impurities or contaminates. These impurities and contaminates are flushed down the drain.
The application fields of RO water treatment equipment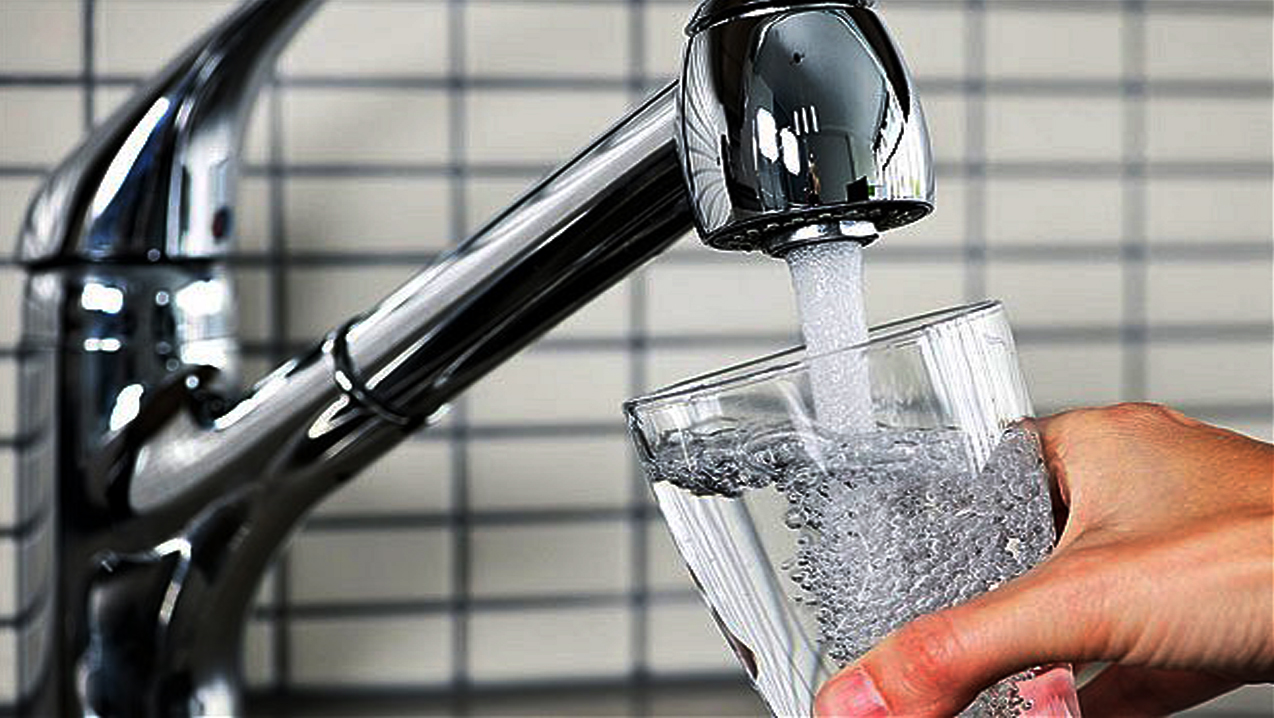 The applications include perchlorate removal from drinking and ground water, nitrate removal from ground water, raw water pretreatment and tertiary wastewater treatment. So it can be used in a lot if areas. such as drinking water, pharmaceutical,chemical industries,food, emergency and so on.

The output of water quality report in data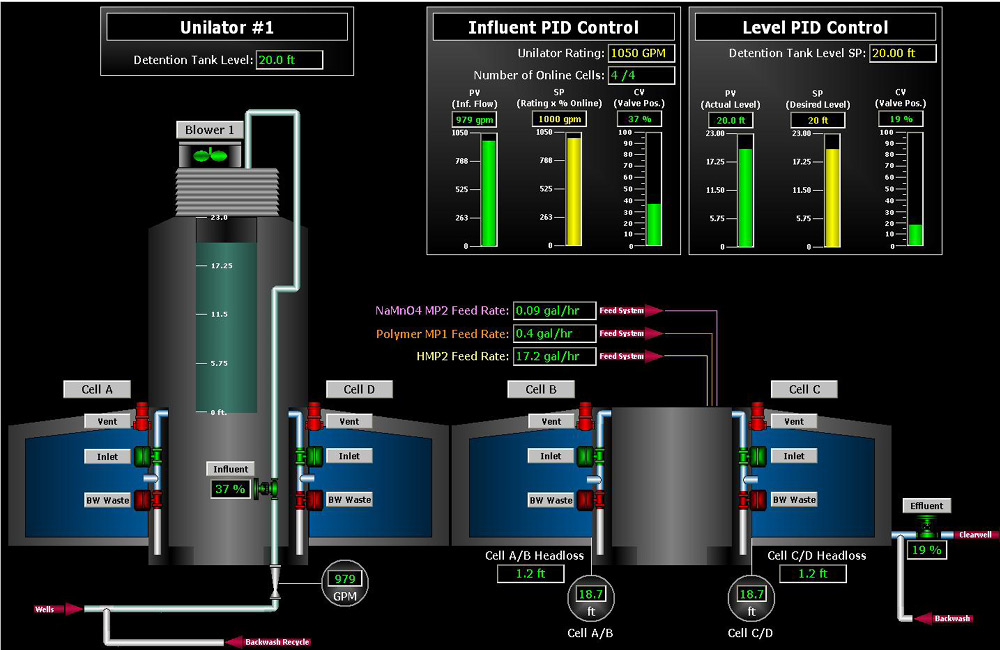 *Payment Terms:
1.30% down payment before production and balance before shipment
2. For established customers, we will offer more favorable payment terms
3 We can offer different pricing of FOB, CIF and C&F.
4. L/C is acceptable.
*Quality Control
1. IQC (Incoming Quality Check)
2. IPQC (In-Process Quality Check)
3. OQC (Out-going Quality Check)
4. FQC (Final Quality Check)
Packaging of water purification system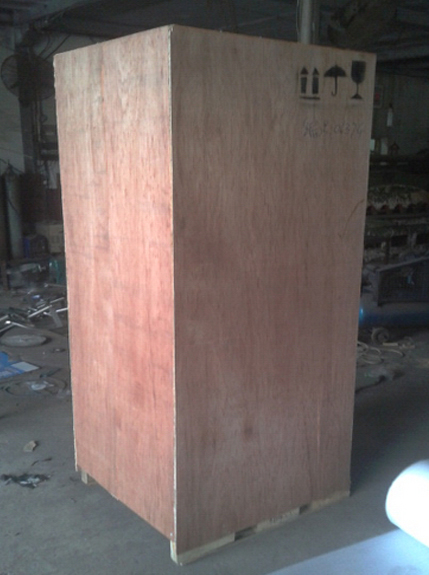 PENGLAI INDUSTRIAL CORPORATION LIMITED
Previous: Return
Next: 4 Cavity Fully Automatic Bottle Blowing Machine PET Gallons blower equipment high speed