aluminum foil sealing machines

induction sealing machine aluminum foil wads automatic sealer equipment for pharmaceutical containers bottles plastic caps electric magnetic seal equipment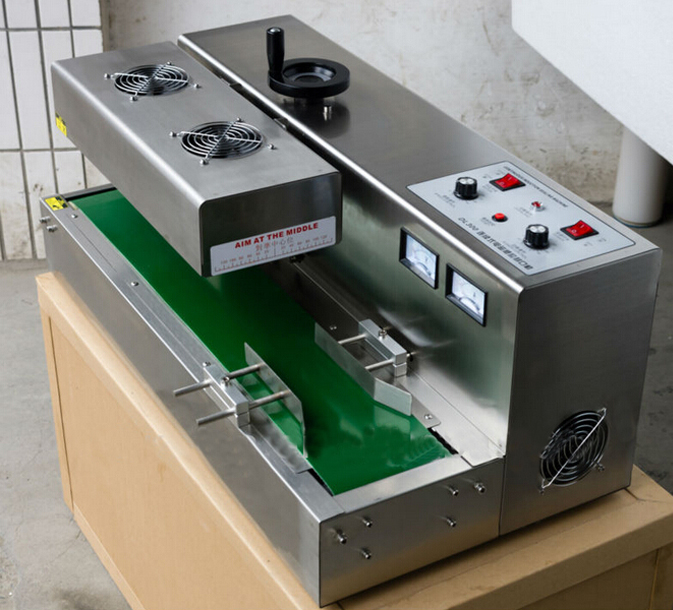 The continuous-type completely automatic aluminum foil sealing machine ,Horizontal continuous windy cool inductionsealing machine, for plastic bottles with PP,PE,PS,PET,ABS materials,is uses the electromagnetic induction the principle, instantaneous has the high temperature in the bottle mouth aluminum tinsel, then causes the aluminum tinsel fusion in the bottle mouth, enables it to achieve the seal the function. Has moisture-proof, the mold proofing, the forgery-proof function good, thus extension goods retention time. this equipment mainly uses in the assembly line, can the continuous working 24 hours.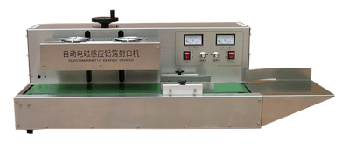 Especially Spot:
The seal speed is quick, suits the batch product the production (seal); The equipment opens automatically stops the work, the continuous working, the operation is simple; Seal efficiency high (0-160 bottles of/minutes), the seal quality is good; The seal diameter (15mm-75mm), the seal cost is low; The non-contact heating, adapts each kind of plastic bottle and the composite plastics bottle mouth seal, conforms to the GMP standard; By the seal vessel's material quality may be polypropylene (PP), polystyrene (PS), polyester (PET), polyethylene (PE), ABS as well as the glass and so on; The use is broad, mainly uses in professions and so on medicine, food, fat, date, agricultural chemicals. (this factory simultaneously provides each material induction aluminum foil membrane)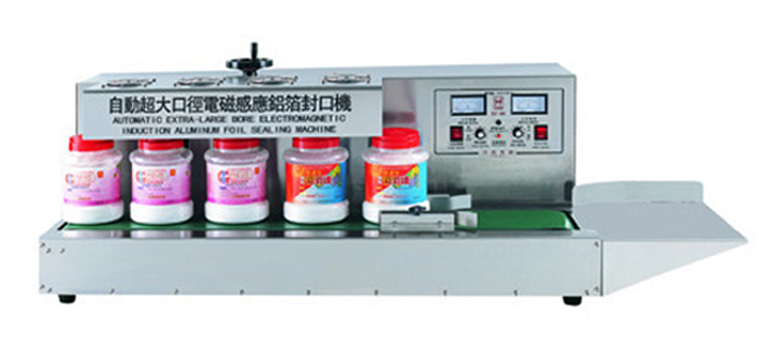 Model

YX-S1500A

YX-S2000A

Voltage

AC220V±10% 50Hz

Power

1500w

1800W

Working Current

≤8 ( A )

≤9 ( A )

Control Circuit

transistor control circuit

Sealing Diameter

20-50mm

50-130mm

Bottle Height

40-400mm

40-300mm

Working Mode

Continuous work

Cooling Method

Fan cooling

Machine Type

Desktop Mode

Machine Body

Cold roller sheet/ Stainless Steel+ Aluminum

Cold roller sheet

Sealing Speed

0-10m/min

0-12m/min

External Dimension

(L*W*H)

1150×480×400 ( mm )

1150*560*400mm

Net Weight

38KG

42kg
Working Principle

The induction sealing technology which was thought to be very mysterious is actually not very hard to understand. Induction power passes the electric energy to the aluminium foil inside of the cap by induction current. The electric energy translates into thermal energy which melts the polymer pasted on aluminium foil.
So induction sealing is an untouched heat treatment process. The sealing is after filling and capping work.
The FDA considers the induction sealing can effectively keep the trace of opening.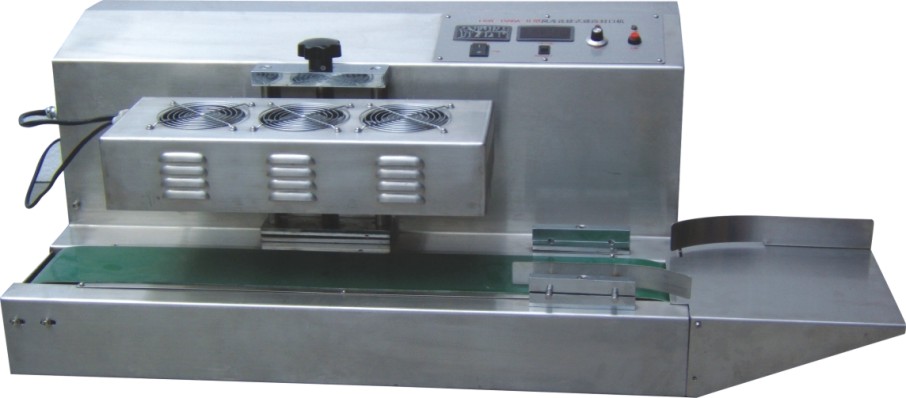 Induction Sealing Machine Components
The continuous induction sealing machine is composed of 3 parts: induction power,
induction sealing head and conveyor.
Power is running in high frequency as a generator, providing electric current for the induction sealing head.
There's induction coil inside the induction sealing head and a stable magnetic field will from around the sealing head
after turning on the machine. The conveyor carries the bottles to the magnetic field
under the sealing head to form a whirlpool on the aluminium foil which translates the electric energy to heat.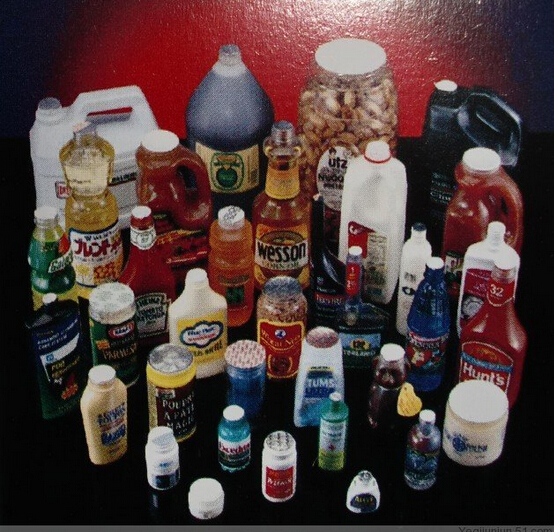 Wad
Wad's are innerseal materials, which are available in different variations to meet almost any standard or customized packaging need. Modifications can be made to suit the types of container, closure and product. There is almost no limit to the size of container, the Wad's can seal. The typical induction innerseal begins with a multi-laminate liner inside a closure. It is made up of following layers:
A layer of pulp board
A layer of wax
Aluminium foil
A layer of polymer (Heat sealable film)
After sales service&payment terms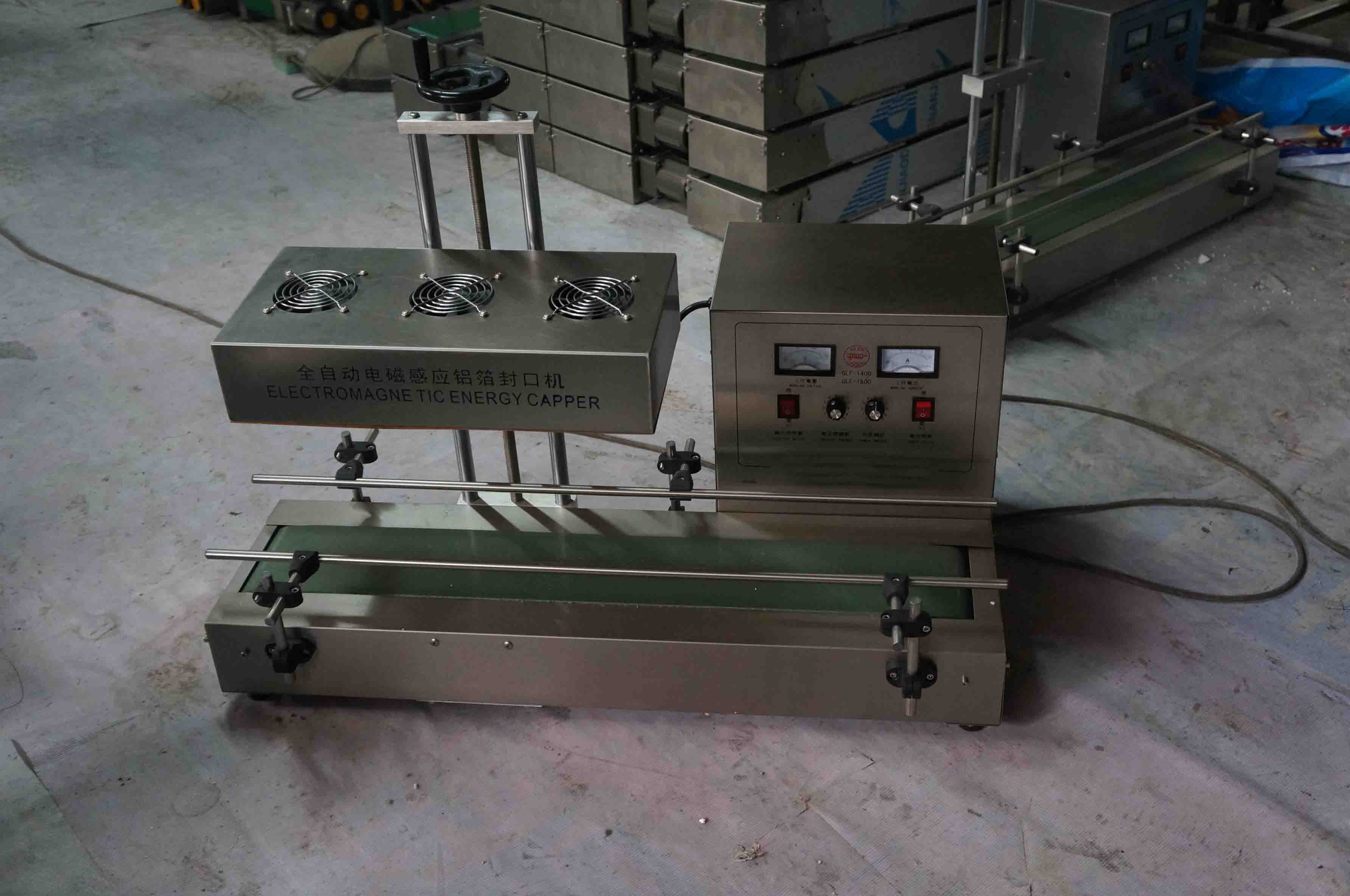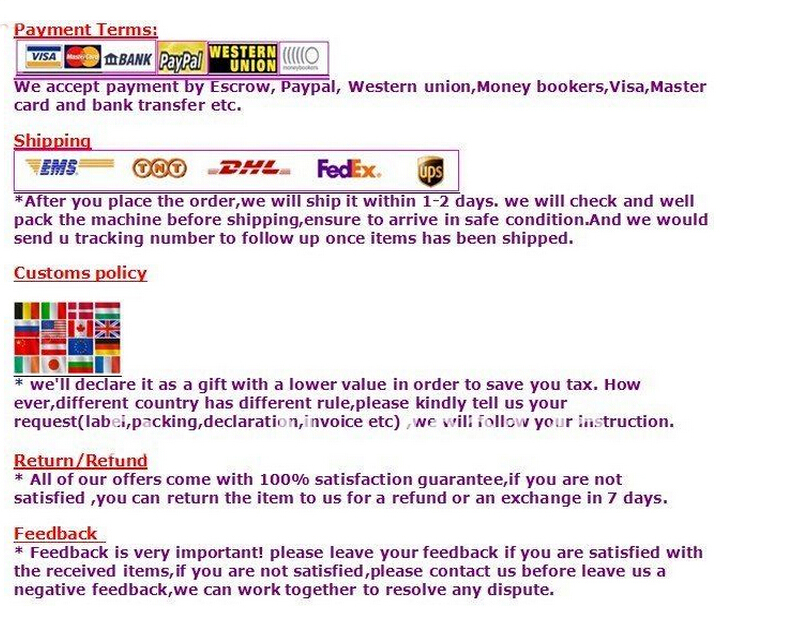 PENGLAI INDUSTRIAL CORPORATION LIMITED
Previous: Return
Next: Return