fully automatic sealing machines

fully automatic aluminum foil waddings caps pharmaceutical induction sealing machine electromagnetic continuous sealer equipment water air double cooling way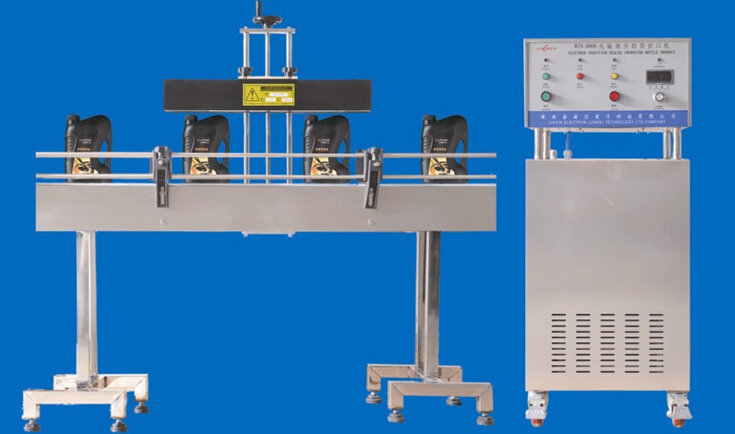 Automatic Electromagnetic Induction Aluminum Foil Sealing Machine
Application OF MODEL Model YX-IS1800 Automatic linear induction sealing machine aluminum caps electromagnetic sealer

1) Sealing for PET bottles, PP bottles, PVC bottles, PE bottles, HDPE
bottles, plastic bottles, glass bottles, etc
2) Widely used in cosmetic, drinks, chemical, medical, food industry etc, which
can highly improve productivity and product quality.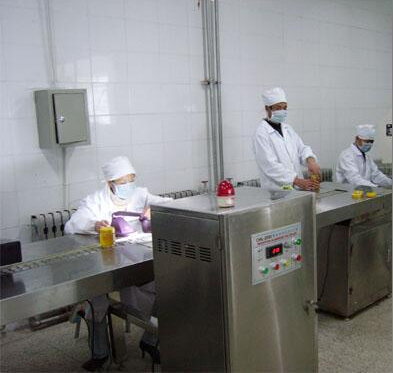 Features of electromagnetic induction sealing machine model YX-IS1800: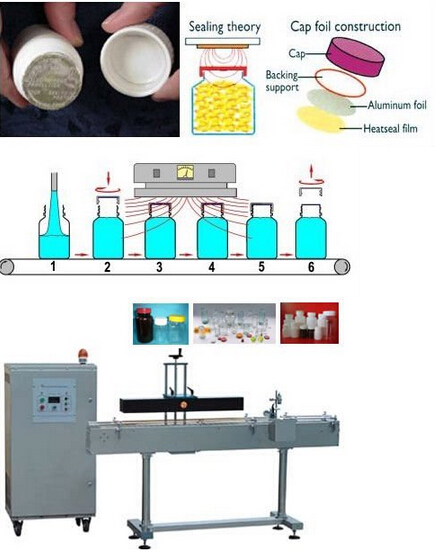 1. Full stainless steel enclosure and integrated frame, digital display, artistic design;
2. Water cooling circulation system, keeping the power of components at a desirable temperature range for more reliable operation;
3. With under/over-voltage protection, over-current protection, overheating protection etc.
4. High sealing power, fast sealing, designed for high-speed production lines.
Technique Parameter of Model YX-IS1800 automatic inline aluminum foil induction sealing machines: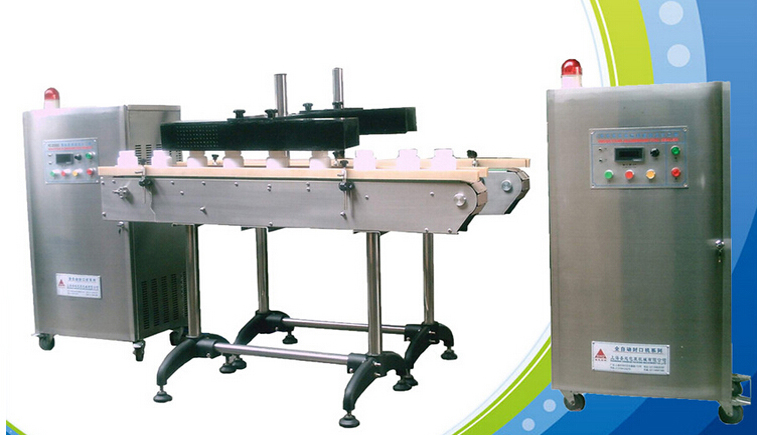 Rated voltage

AC220V50/60Hz

Machine Net Weight

68kg 50kg

The maximum power

1800W

Cooling Method

Cool Air/water double

cooling way

Sealing diameter

φ15-75mm 15MM-45MM 30MM-60MM

Bottle Height

20-180mm

Working methods

continue working

Application Scope

Large Patch of Production

Sealing speed

0-200 bottle/min

Packaging Dimension

1600*450*1500mm

Generator size

1450*410*1300mm

Description

Stainless Steel
Function: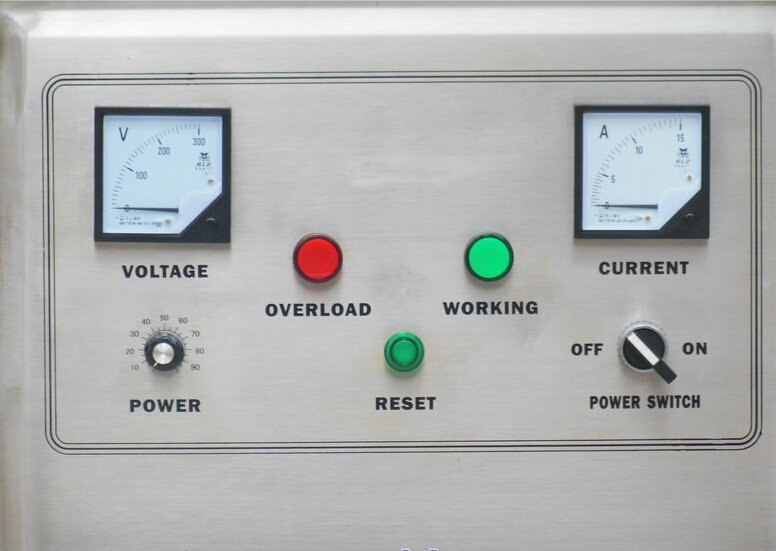 Rapid and efficient cap sealing process even if the bottle hole has been stained with a small amount of water,oil or dust.
Safe to use as the equipment is built in with over-current, over-voltage and output overload protection devices.

Simplified operation as all functional keys are clearly marked to ease operation.
Only simple setting is required to adjust the containers of different specifications.

Fulltransistor modular inductor design with adjustable sensitivity to suit cap sealing of various kinds of containers with different heights.
Adopted with a high-efficient MOS FET modular design with low defective rate.

Automatic aluminum foil detection device will automatically sound the alarm when the cap is being detected void of aluminum foil.
This is to avoid the unsealed products from being flown out of the production line (optional).
The entire machine is constructed in stainless steel and high-strength aluminum alloy,
and the surface is enhanced in sophisticated aesthetic treatment.

Standardized relevant accessories, including the use of European-made steel chain links to enhance durability.

Machine applicable ambient temperature: 2C~42C ambient humidity: 10~95%. It is suitable to use in various kinds of environmental
Packaging including: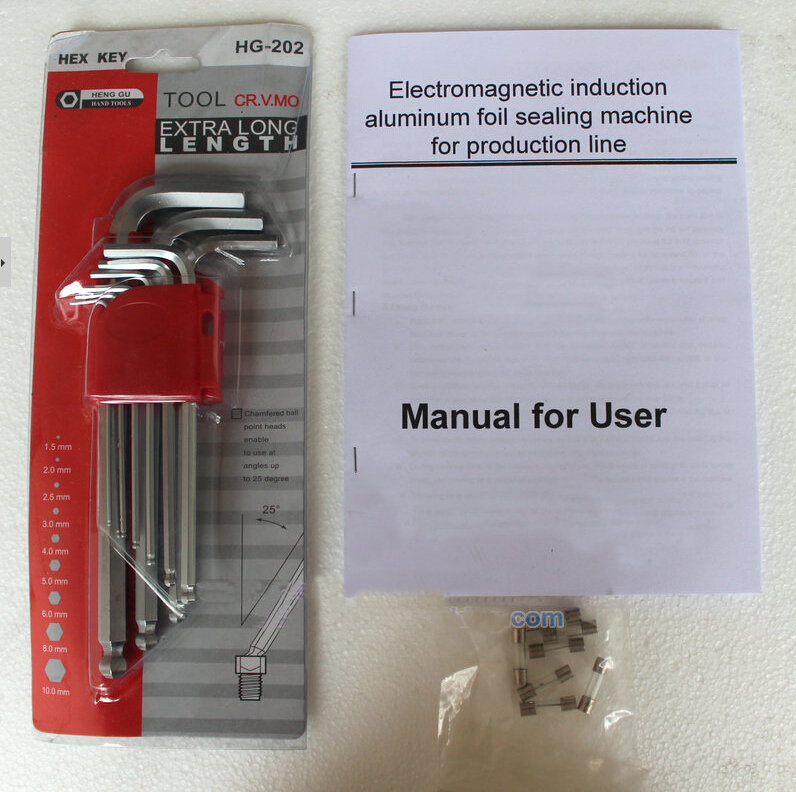 main machine x 1pc;
fuse x 3pcs;
user manual x 1pcs;
quality certificate x 1pc.
Processing inflow for induction sealing machine automatic: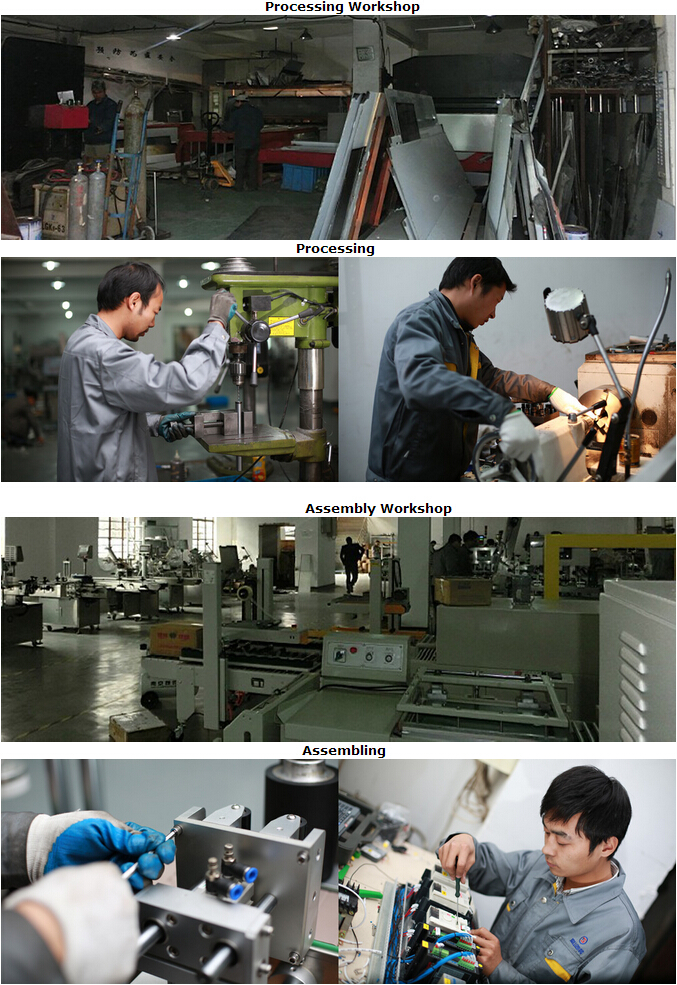 Penglai since 1992 has been manufacturing the cosmetic&food making and packaging machinery.In these field we have the experience rich enough to solve the questions encountered by our customers from both home and abroad.For more information about high quality machinery sowie Etikettiermaschine fuer Flaschen,please email via jackdu999@yahoo.com or browse our website www.penglaichina.com
Follow us on twitter:http://www.twitter.com/jackdu007
Like us on facebook:http://www.facebook.com/jackdu999
Skype us by :turnanewleaf
PENGLAI INDUCTRIAL CORPORATION LIMITED
Previous: Return
Next: hotmelt boxes sealing machine hot melt glue carton sealing equipment for snacks packaging food cartooning