Shampoo making machines

shampoo making machine production line mixing blending tanks agitator filling capping labeling machinery stainless steel shampoo mixer equipment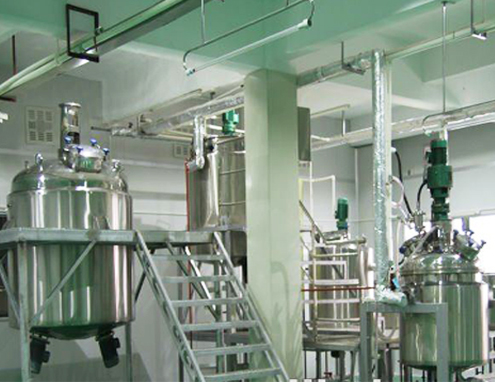 500L Stainless Steel Blending Tank Shampoo Making Machine For Liquid Preparation
Shampoo making machine for building a plant,accessory machine from A to Z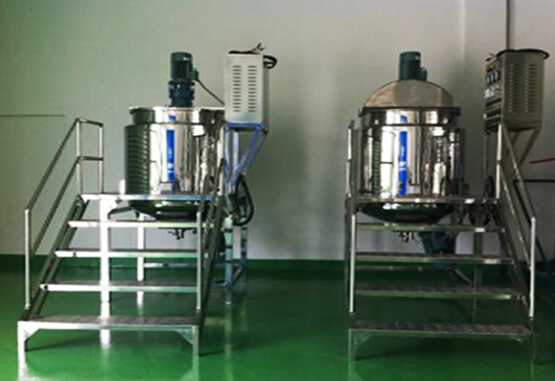 Application
YX series PMC shampoo producing machine (shampoo blending tank) is mainly suitable for preparation of liquid detergents (such as cleanser essence, shampoo and shower cream etc.). Integrating blending, dispersing, heating and cooling etc. functions, the machine is an ideal device for liquid preparation in various factories.
Capability & Characteristic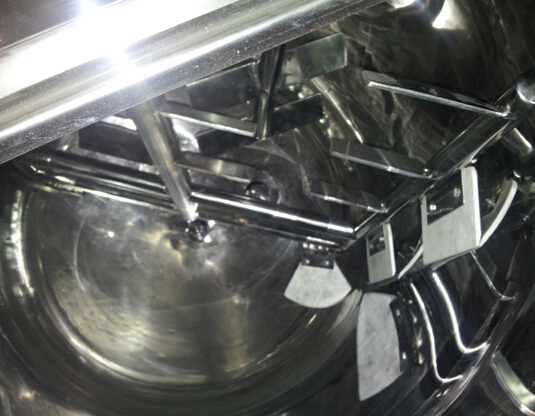 1. The shampoo making machine equipment adopts single-direction or double-direction wall scraping blending and frequency conversion speed adjustment to satisfy different technological requirements.
2. Materials can be heated or cooled according to technological requirements. The heating methods such as steam or electric heating can be selected according to customer requirements.
3. Various forms of blending vanes are suitable for production of different types of products.
4. Made of imported SUS304 or SUS316L stainless steel. The mixing tank body and pipe are subjected to mirror polishing.
5. Bottom installation type disperser and pipeline type emulsifier are optional to speed up dissolution and emulsification of materials.
6. The stainless steel electric control cabinet can completely supervise the operation of equipment, and display such data as temperature and blending rotation speed etc.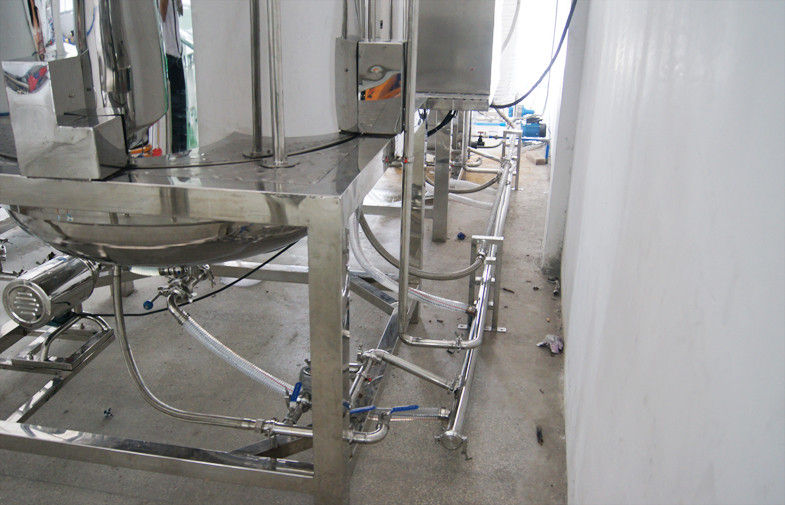 Technical parameter about YX series Shampoo making machine blending tanks: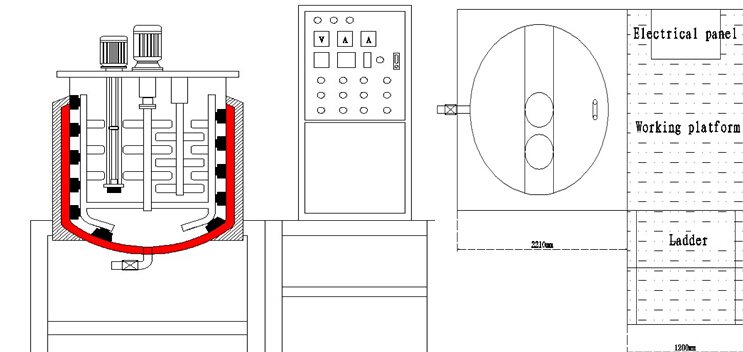 Serial No

Specification

Volume

Blending
power

Blending

rotation

speed

Homogenizing

power

Homogenizing

rotation speed

Heating Method

L

kw

r/min

kw

r/min

Steam heating Or
electric heating

1

PMC-200

200

1.5

0-65

3/4

3000

2

PMC-500

500

2.2

0-65

5.5/7.5

30

00

3

PMC-1000

1000

2.2-4

0-65

7.5/11

3000

4

PMC-1500

1500

4-5.5

0-65

11/13

3000

5

PMC-2000

2000

5.5

0-53

11/15

3000

6

PMC-3000

3000

7.5

0-53

15/18

1500

7

PMC-5000

5000

11

0-53

22/25

1500
The whole shampoo making line for a plant should require at least these accessory machines displayed as below (Take 1000L per hour productivity for example):
we first choose 1000L RO water treatment to purify the water so that the water can be applied into the shampoo production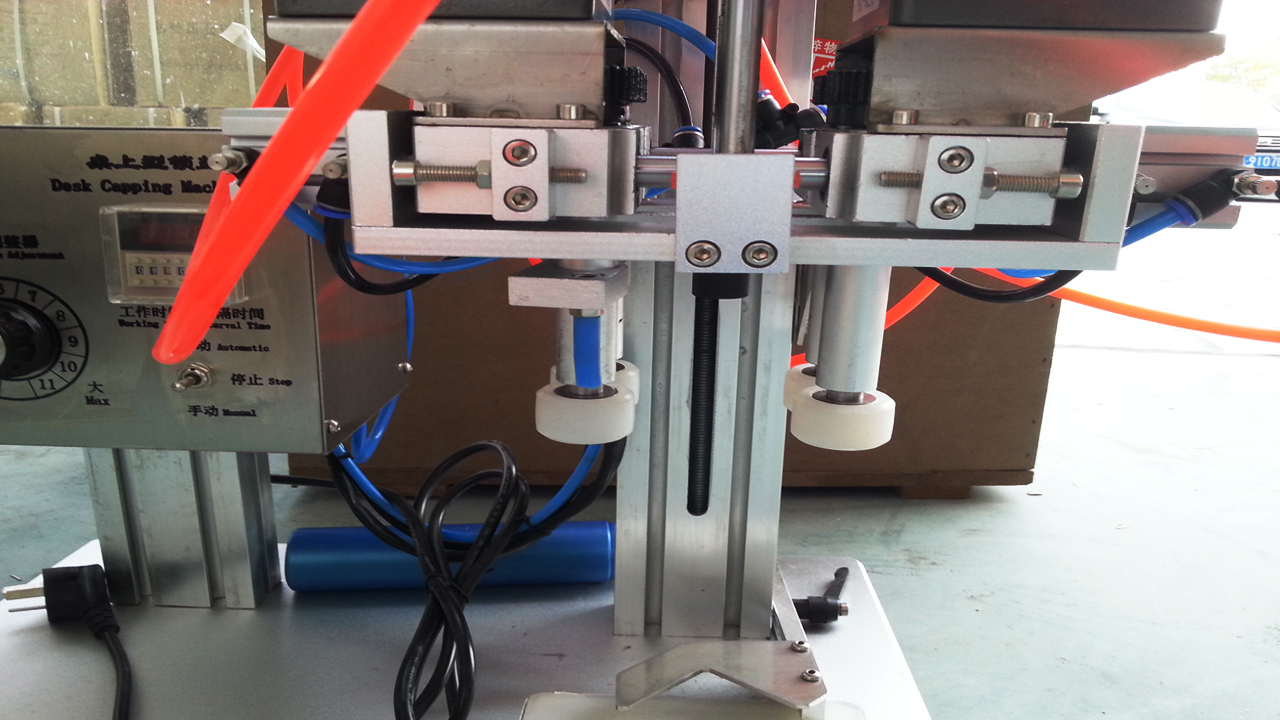 Finaly what you need to do is to put the filled bottles on the double sides Automatic labeling machine, which can finish the labeling of any shape of bottles,either round or flat or others.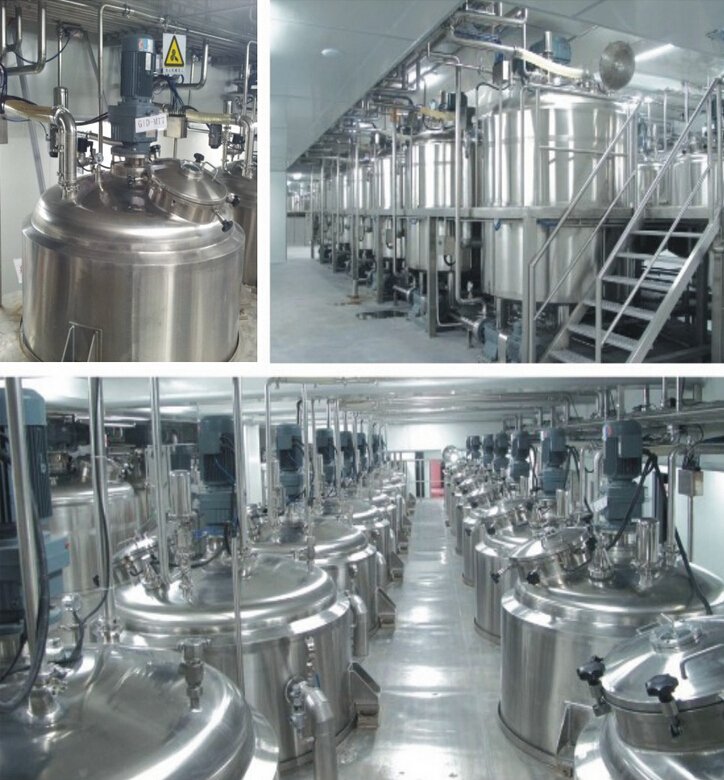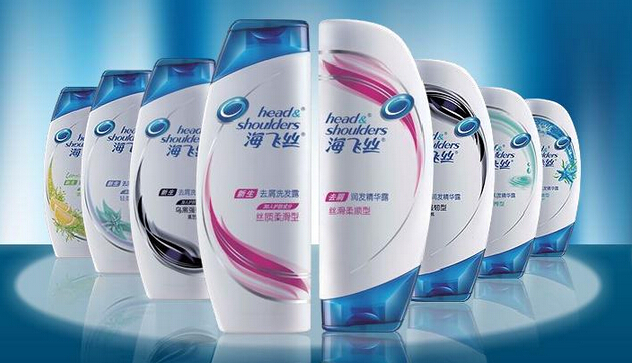 We are experienced in the cosmetic making machines with professional engineers. As we all know that different products have different requirements, we can recommend you the suitable machine and model according to your specification , if you are interested in the blending tanks or other cosmetics machineries, welcome to contact us for further information or directly browse our site www.penglaichina.com or youtube video information about the installation of blending tanks http://www.youtube.com/user/penglaichina
Previous: Return
Next: Shampoo bags multilanes packing integrated line with boxes cartoning machine fully automatic packaging solution