bottles washing machines

rotary air washing machine vacuum rinser for glass bottles vegetable oil filling capping line auxiliary equipments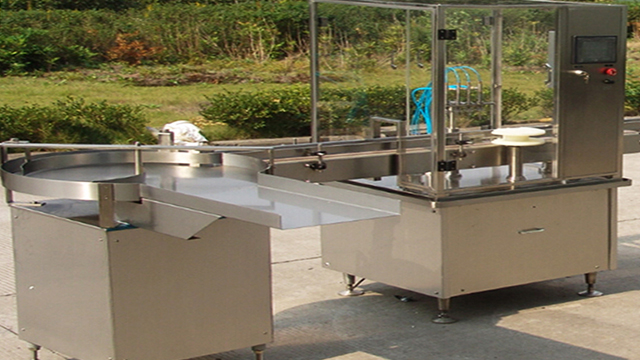 it is an automatic bottle washing machine by air. the capacity depends on air washing nozzles.
Air compressor transport the air inside the vacuum container, gas through the solenoid valve and the ion generator was been purified,
the tracheal gas shampoo blow gas into bottles through the gas wash mouth, blow foreign out from gas wash mouth by the pressure of gas,
back tracheal exhausted waste gas to the outside through emission control.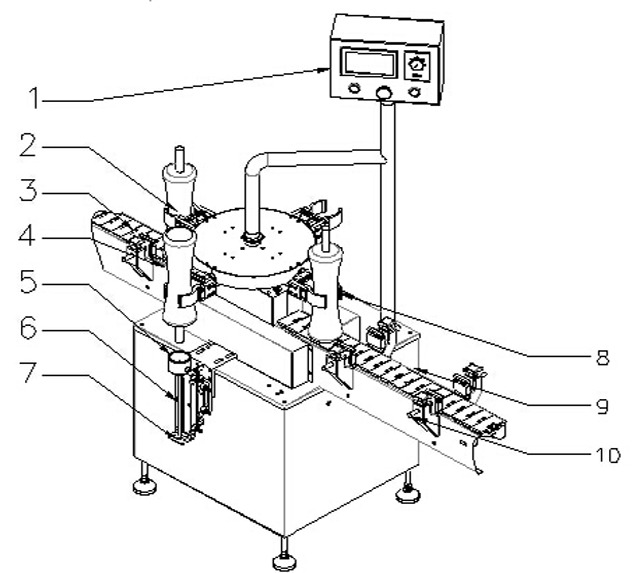 | | | | |
| --- | --- | --- | --- |
| 1 | Control panel | 2 | Bottles |
| 3 | Belt for feeding bottles | 4 | Sensor for bottles feeding |
| 5 | bottles-fixing structure | 6 | Rinsing injet |
| 7 | Electrostatic Tuyere | 8 | Bottles fixing point |
| 9 | Belt for output of bottles | 10 | Guide bar |
Basic parameter of model YX-VW02 rotary air washing machine automatic for glass bottles: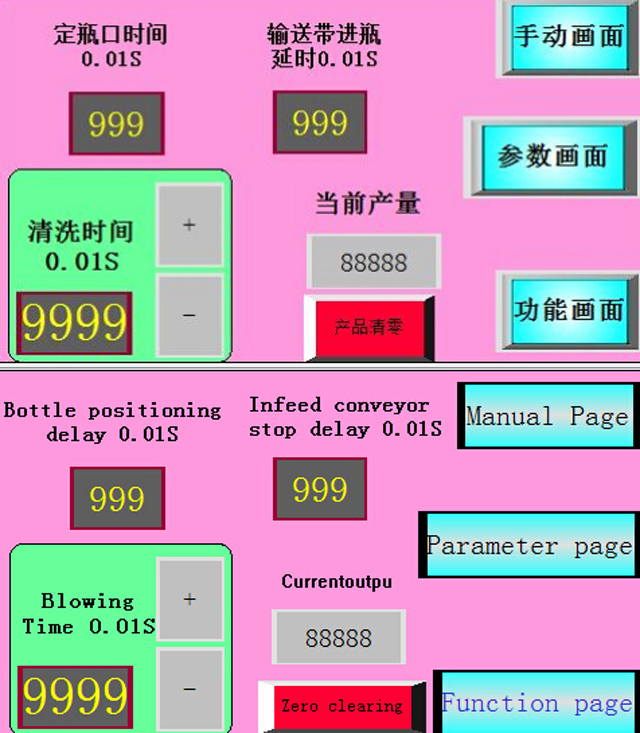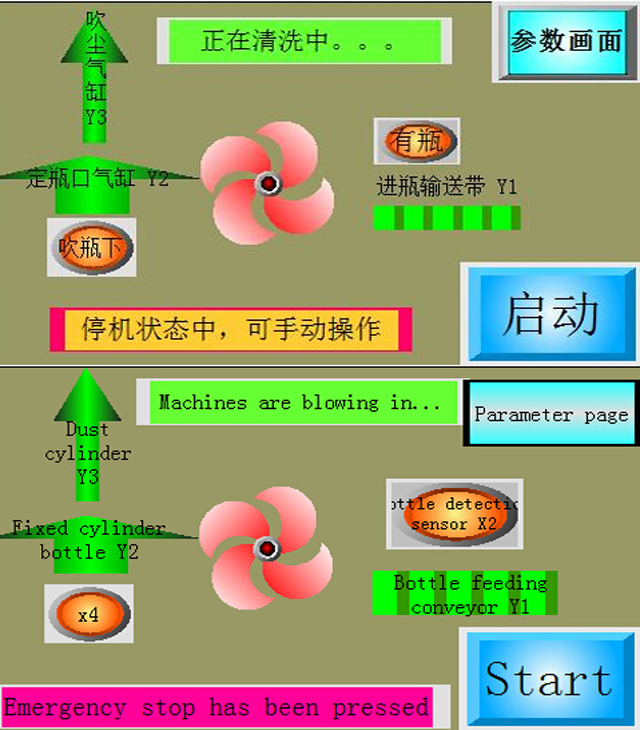 -Model YX-VW02
-Suit to bottle: 20-1000ml
-Production Capacity: 8 cleaning nozzles: 3600~4800bph
-Air pressure range: 6~8kg/cm2
-Air consumption: 25m3/h
-Power supply: 220V 50/60Hz
-Power consumption: 0.75Kw
-Single machine noise: ≤70dB
-Purified air: 0.2μm
-Cleaning time: 3~5s
-Net weight: 350kgs
-Overall dimension: 1200 x 800 x 1600mm
Characteristics of rotary bottles washing machine vacuum air washer for glass bottles model YX-VW02:
-Simple structure, stable function, easy operation and low maintenance cost.
-Equipped hydronium generator, neutralize static, efficiently wipe off the dust on the inner wall of bottle.
-Automatic conveyor mounted bottle indexing gates to control container movement.
-No tools required nozzle mounts and bottle indexing gates.
-PLC control and man-machine control for bottle indexing gates.
-Batch bottle counter records number of cleaning cycles completed.
-Effectively clean up the contaminates such as dust and carton chip
-The contaminates is drawn out from outlet of vacuum pipe, no circulate and no pollution.
-Constructed of stainless steel 304, face polished, easily take down and wash down.
-Fully enclosed with stainless steel panel and Plexiglas and gasket access door, auto stop with door open.
-Washing quality satisfied the GMP regulation.
Air washing machine integrated with filling capping line :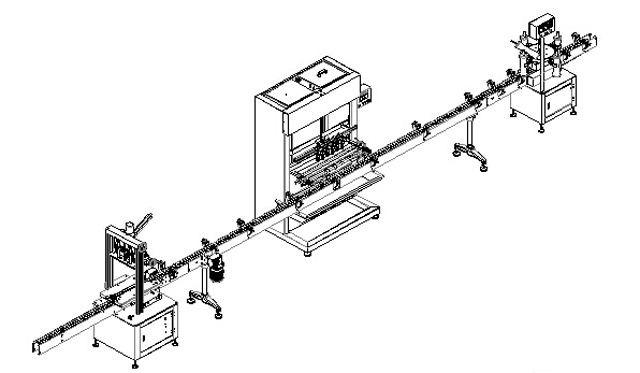 Bottles glass samples for bottles washing: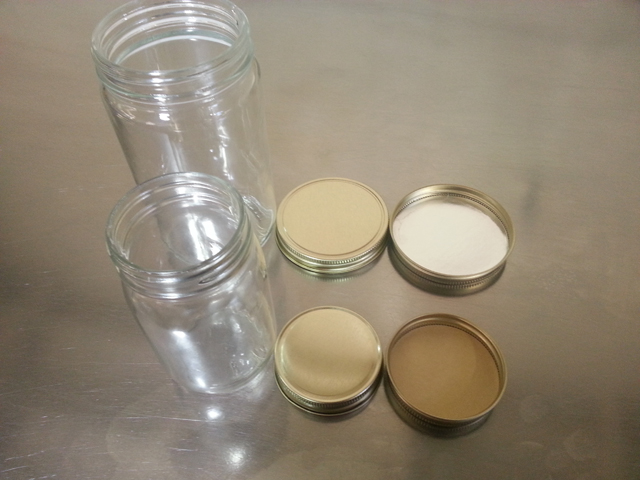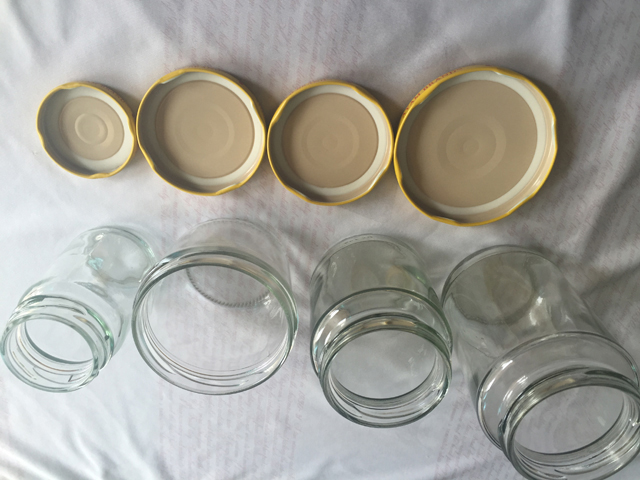 After sales service:
After sales service shall be done by the seller.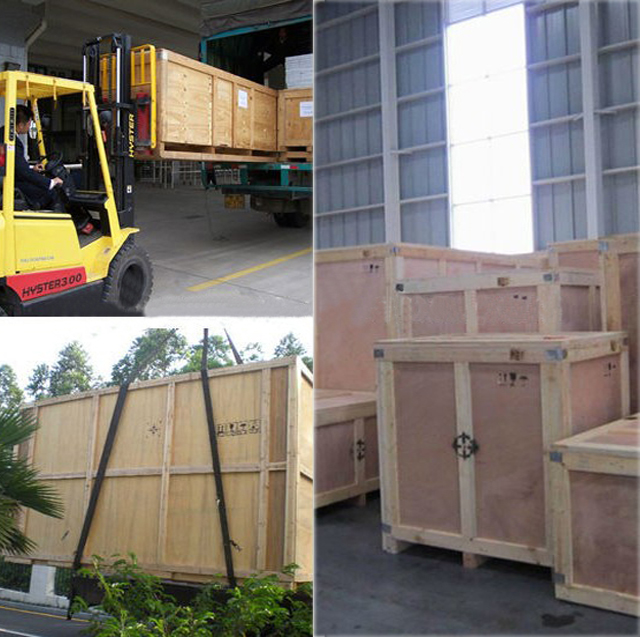 PENGLAI machine will provide all kinds of technical support
to the buyer by telephone, fax or e-mail free of charge.
But any service cost to buyer's country is not included.
Guarantee: one year. The supplier can replace only the elements
that are imperfect for material or handwork.
Replacement is free and ex factory.All imperfect elements
have to be delivered within 12 months (carriage paid).
Guarantee excludes every worn or torn parts.
Replacement handwork is excluded and it will be done by the buyer.
The supplier is not responsible for any rewards for, damages or
last earnings met by buyer.Guarantee is not valid
if the machine is used the wrong way or it is not serviced
as shown in our technical handbook.
Previous: Glass Containers Air Rinsing Washing Machinery Semi Automatic Easy Control High Pressure Cosmetic Bottles Air Rinser Equipment
Next: Return