sterilizing equipments

UV Sterilizer for waste water treatment plant Ultraviolet sterilizing equipment Accessory Reverse osmosis water purification treatment system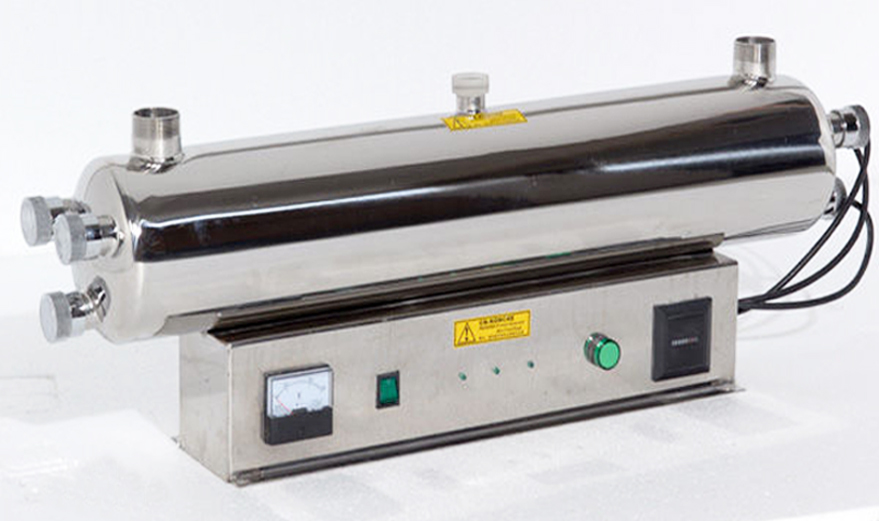 UV Disinfection is the most environmental protection, effective, safety and economical way to kill all bacteria, viruses, yeast,
mold and algae, without adding any chemicals, so it takes no harm to human body and environment.
The UV Disinfection ethnic is recommended to used in all drinking water and wastewater disinfection
UV Sterilizer for Water Treatment Component
Chamber: Stainless steel 304 or 316.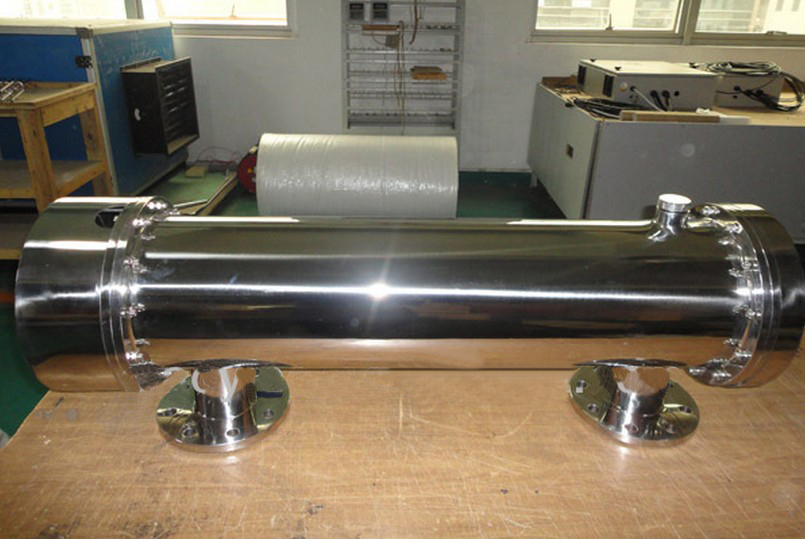 UVC lamp: Low pressure amalgam UV lamp. The lamp is the low pressure high intensity UV lamp.
Preheating improves the lamp lifetime. 254nm wavelength, more than 12000 hours service life.
The lamp is operated and controlled by the electronic ballast of variable power output. The UV output is adjustable between 50%~100%.
Quartz Sleeve & Seal Ring: High transmittance more than 92%. Protection class: IP68; Thickness of tube wall: 1.5mm;
Electrical Cabinet: Housing material: 304 stainless steel; with voltmeter, timer (non-resettable), leakage
protection, fail alarm system; ballast (with CE certificate), Automatic UV Intensity Monitoring System,
Auto-cleaning System: drive by compressed air, set or adjusted by operator: once/1~500 hours, the cleaning ring is of UV resistant Teflon and Viton rubber.
UV Sterilizer for Water Treatment Application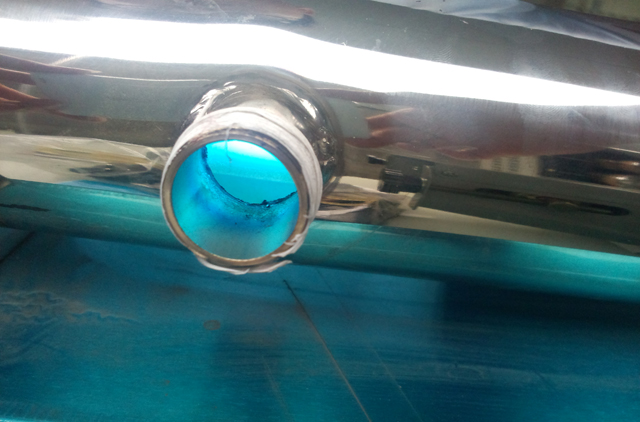 Advanced Water treatment UV Water Sterilizer is recommended in bellow industries:
the electronics industry ultrapure water system sterilization; medicine, food, beverage, chemical, cosmetics and other industrial raw materials, water disinfection;
purified drinking water, mineral water, mountain spring water disinfection; hospitals, hotels, restaurants, public places disinfection of the water supply system.
Basic parameter of UV sterilizer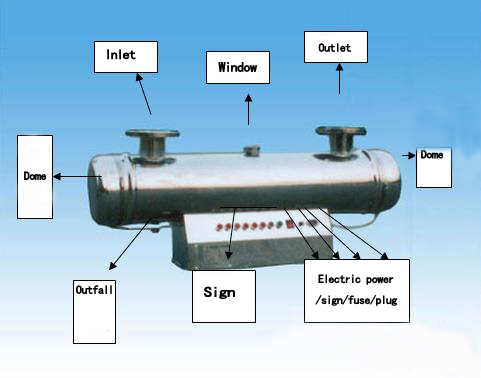 Model
T/H
UV
W
PCS
mm
UV-1.3
1.3
10
1
23×1.5×250
DN6/1/4"
255×51×130mm
UV-2.5
2.5
14
1
23×1.5×320
DN12/1/2"
330×51×130mm
UV-3.5
3.5
21
1
23×1.5×480
DN20/3/4"
550×63×130mm
UV-5
5
28
1
23×1.5×620
DN20/3/4"
625×63×130mm
UV-7
7
40
1
23×1.5×910
DN25/1"
920×63×130mm
UV-10
10
80
2
23×1.5×910
DN32/1 1/4"
920×102×280mm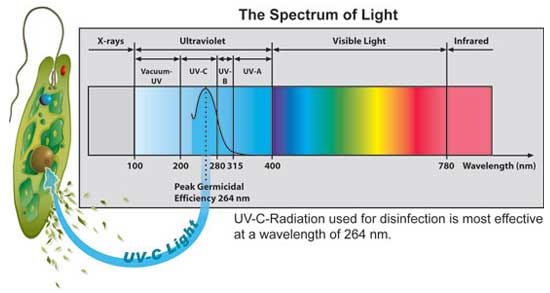 Production of Ultraviolet sterilizing equipment

Illustration&Case of Ultraviolet Equipment connected with RO water Purification system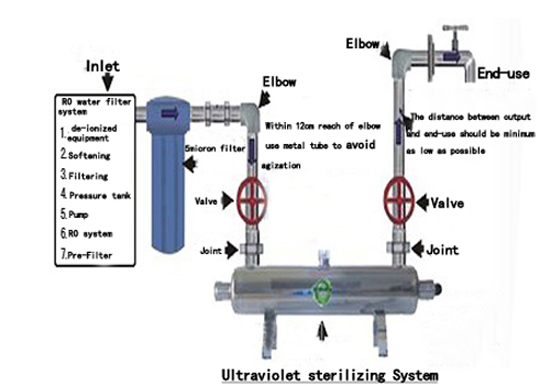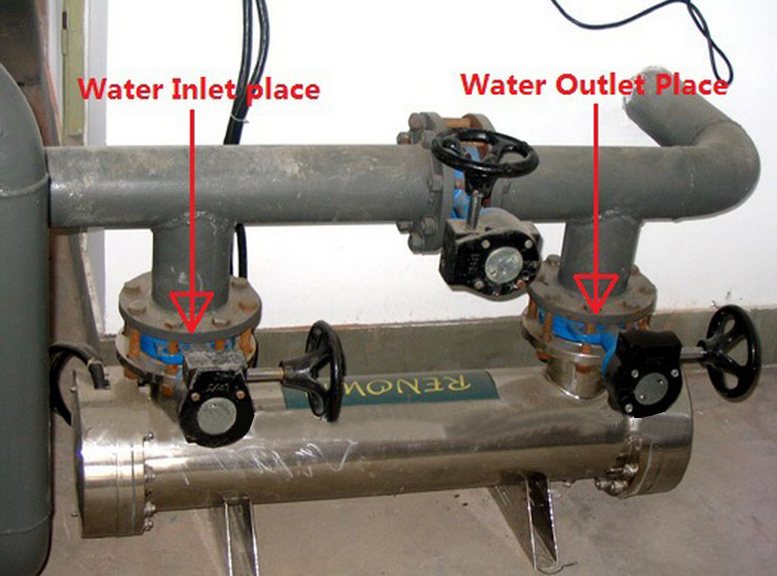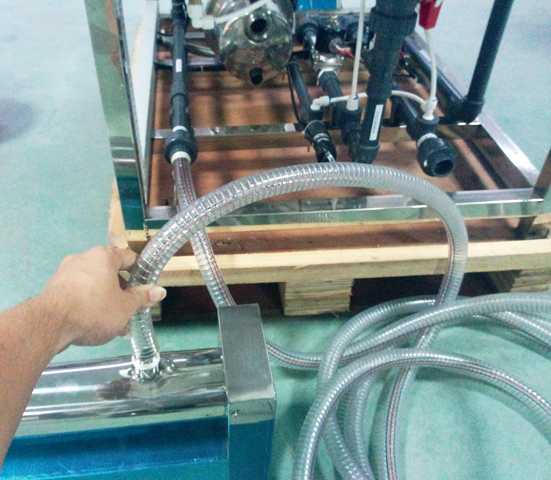 Wooden case packaging for Ultraviolet Sterilizer machinery: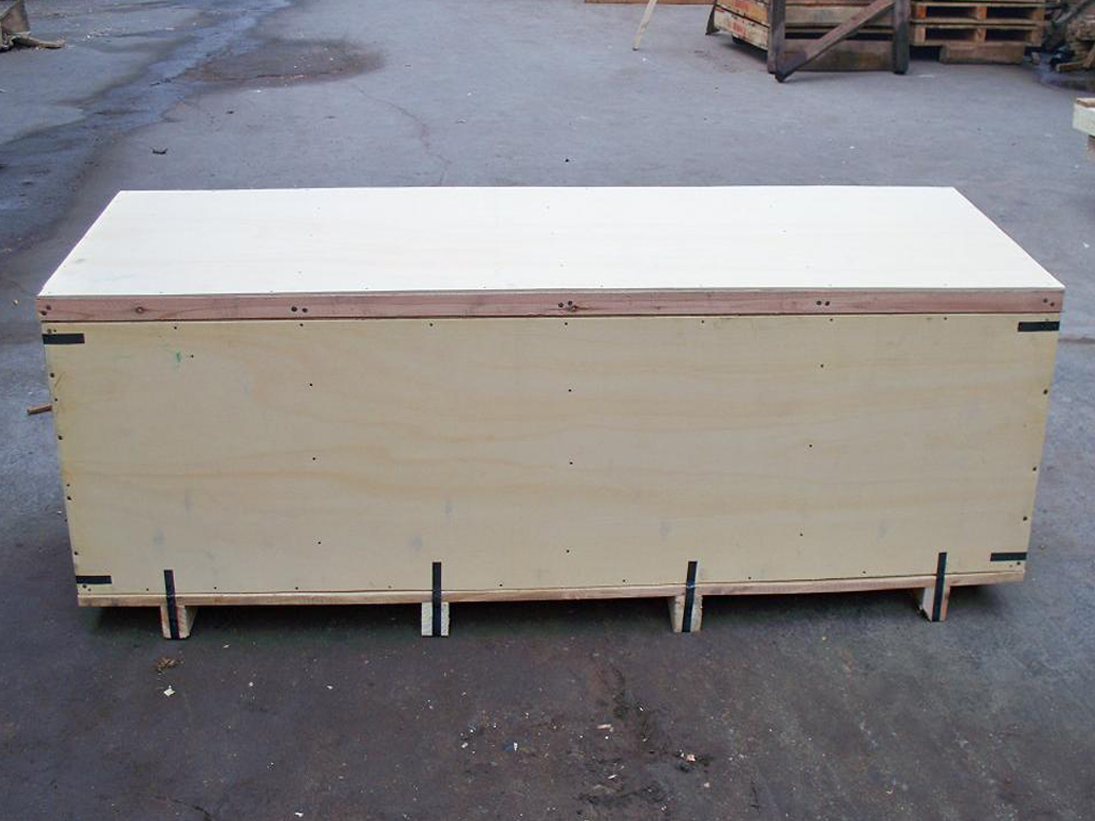 Previous: shrink tunnel machines electric heating steam for labeling bottles shrinkage packaging sleeve bottles applicator
Next: Face mask cup-shaped disposable products making line surgical masks with valve forming welding Non-woven ultrasonic sealing production equipment