Company news
UK regular customer bought new set of powder racking machine semi automatic quantitive filling equipment
Our customer from UK ordered one(1*)set of powder racking machine model YX-PF999.
Because they purchased one small set of tea racking machine several month ago,and now all what they want is for the filling volume above 100ml,which the one boughtcould not reach the value .We therefore recommend our model YX-PF999 tea powder
granules racking machine with the filling volume from 10g to 999g .THE new large machine controlled by the pedal is better than the former one controlled by the
sensor because some slight optical factor can cast a great shadow on the filling effect .
The machine for small quantity 1g to 50g model YX-PF50 bought by customer.
The new machine ordered model YX-PF999 tea racking for filling volume 10g to 999g:
Materials for filling offered by customer: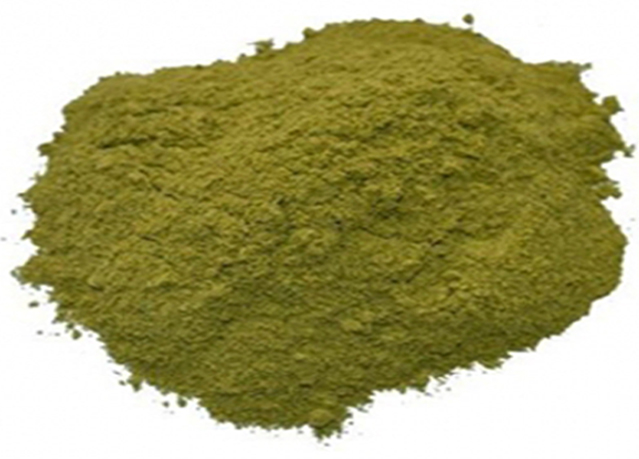 Machine features from PENGLAI website :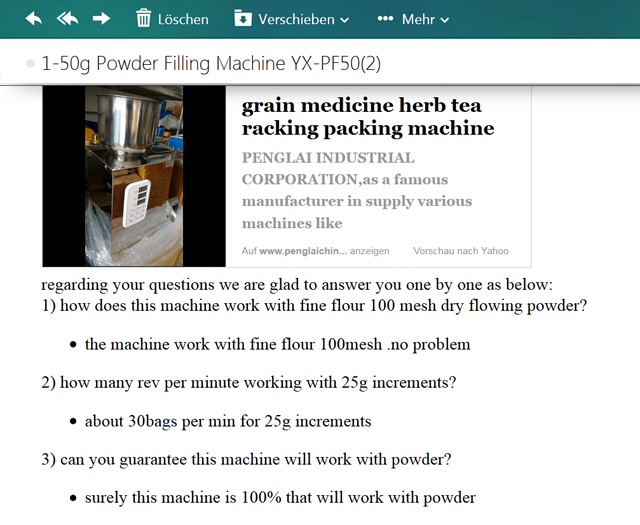 Wooden case packing for model YX-PF999 racking machine: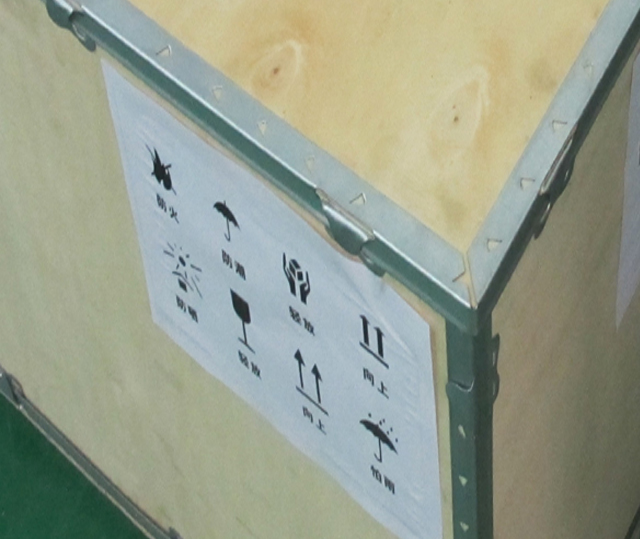 As below there is the basic description of tea racking machine model YX-PF999
10-999g Intelligent Powder Granules Filling Racking Machine Semi automatic Rice Hardware Filling Packing Machinery
♦Introduction on model YX-PF999 tea hardware granules peanuts rice flour filling racking machine semi automatic large volume filler rack equipment ♦
Modified version of installed capacity, can repackage fine powder, the powder does not stick to weighing up to fight. Automatic Weighing packaging, multi-functional packaging, suitable for many types of goods, stainless steel housing, the appearance of fine high-end. Full of intelligent design, simple operation, infrared sensor switch sensor block discharge, quantitative precision sensors, three level vibration cutting, adjustable, microcomputer motherboard more energy-efficient and durable, fast, error is small, high performance, filling bags loaded, about one minute 10-20 pcs depending on the package items weighing hopper to increase internal use, the installation of a geared motor, weighing 25-999g can be quantitative, between the number of programs according to their needs in the PC board set adjustment above.
Applicable scope from semi automatic filling racking machine model YX-PF999
♦Features of model YX-PF999 Racking machine semi automatic for tealeaf hardware♦
1)High Precise degree:1g according to your powder
2)Automatic weighing before packaging
3)Micro-computer mainboard control save energy
4)Stainless steel Machine material to help you fill healthy
5)Suitable for packaging many different kinds of powder:
Fine powder,flour, milk powder, wall powder, chemical powder, edible powder,
coffee powder, the powder, coarse, granular, Tieguanyin, herbs, seeds, food, sesame seeds,
grains, wolfberry, rice, MSG, salt suitable items , spices, beans, chemical components,
electronic components, hardware components etc.
♦Specifications of granules&powder racking packing filling machine♦
| | |
| --- | --- |
| Model | Model YX-PF999 |
| Working Voltage | 220V/110V |
| Power | 200W |
| Range | 25-999g(adjustable) |
| Precision | 1g (Depending on the items) |
| Speed | 10-20 times |
| Dimension | 230*380*580MM |
| Weight | 70kg |
*Note: The above parameters for reference only. The machine constantly upgrades
parameters may cause the actual discrepancies, please understand.
♦How to use the machine♦
1.Put the powder into he hopper.
2.Set the weight of the powder you need to fill per time.
3.Press start button then the machine start to fill.
♦Pictures♦
Final products samples from semi automatic Filling racking machine model YX-PF999
Wooden case packaging before DHL or ocean shipping
♦Payment Methods♦
These payments of T/T, L/C, Western Union, MoneyGram,Paypal are accepted. If you have any problem with the payment, please leave a message to us.
♦Logistics♦
DHL, EMS and UPS, Fedex are our choices. If you prefer other reliable shipping company. Please leave a message to us.
♦Tracking Number♦
Tracking number will be informed within 2-3 work days after delivery goods. If you have any problem with it, please leave a message to us.
♦Feedback♦
Any comments, suggestions are accepted. We will be very grateful to your positive footprints left in our company. If you have any problem with our products, please leave a message to us.
♦Refund♦
Any damage or shortage of our goods when you receive your items. Please take some photos for a witness. We will deal with it in 24 hours. Frequently, we will send a new part of items for alternative and heavy-damage, Before refund is accepted, please leave a message to us.
Previous: USA regular customer order for spare parts of powder packing machine vffs packaging equipment bought last year
Next: Indonesian Normal customer bought pneumatic cans sealing machine semi automatic large metal tin sealer equipment