Company news
UAE customer for semi automatic screw capping machine pneumatic filling equipment for lotion product
Our customer Ms Shanshan von Za'abeel Office Overseas Purchase Division recently
ordered two(2*)sets of screw capping machine model YX-SCM001 and model YX-A manual
pneumatic filler from us .Within two weeks we finished the manufacturing of machines
and wooden case them avaiblable for awaiting collection of courier to collect our
filling-capping machines.
As below there is the basic information for this international transaction:
UAE agent in china contact us via Webchat: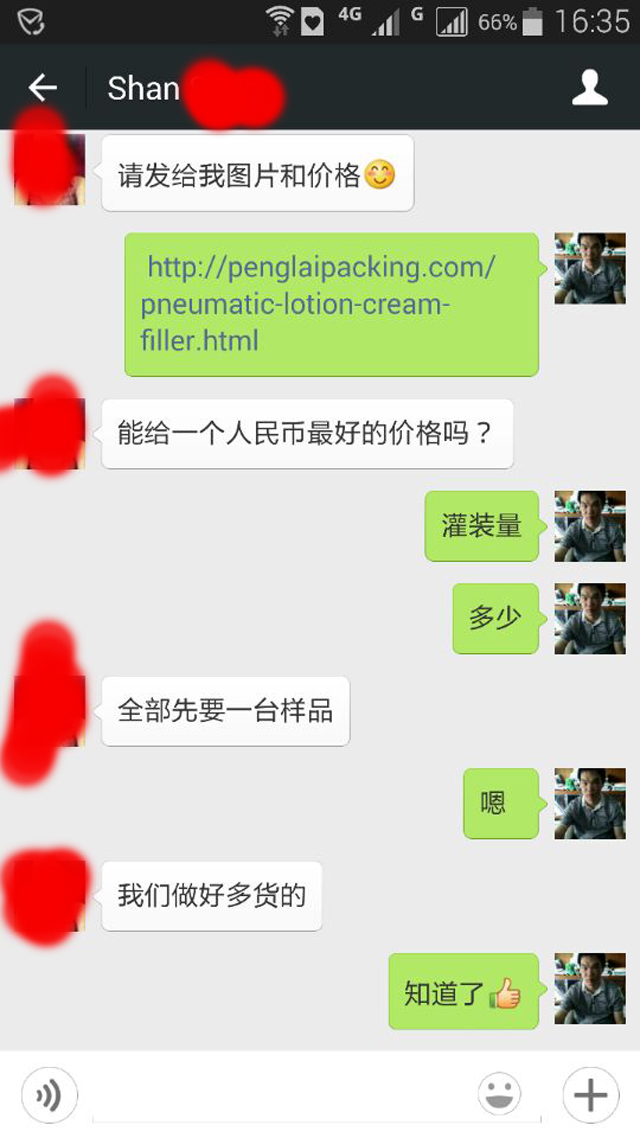 PO issued from customer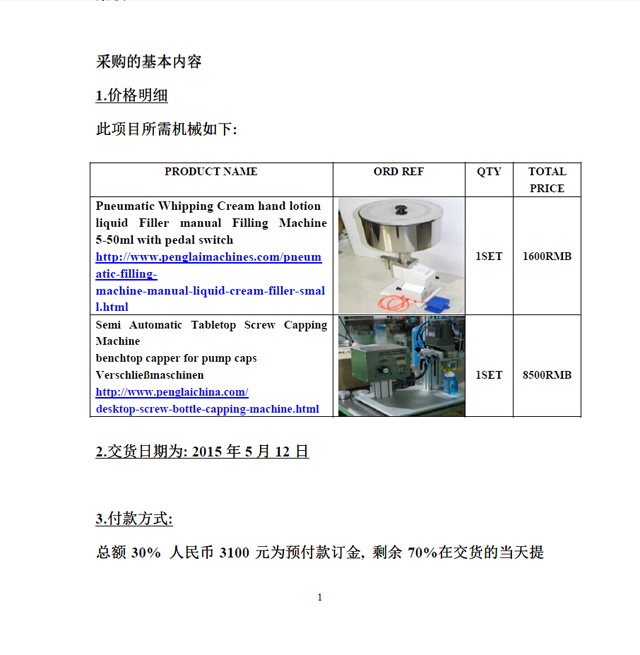 Testing run of video for filling+desktop capping machine:
Wooden case packing for filling capping machine before shipping
As below there are basic information for both machine respectively:
►Model YX-A manual filling machine pneumatic filler:
A02 series manual filling machine adopts a piston type structure, the liquid, paste and other materials for 5-50g quantitative filling.
Filling of liquid, liquid food, oil, shampoo, shampoo cream liquid substance,
with paste liquid filling machine function.
Applicable to the pharmaceutical, cosmetic, food, pesticides and special industries,
and also can be used for sealing the hose has the quantitative filling, is the ideal paste liquid filling equipment.
The A02 manual filling machine is specially designed by our factory for mrdium or small size enterprises,
laboratory,hospital pr beauty parlor in daily use chemical section.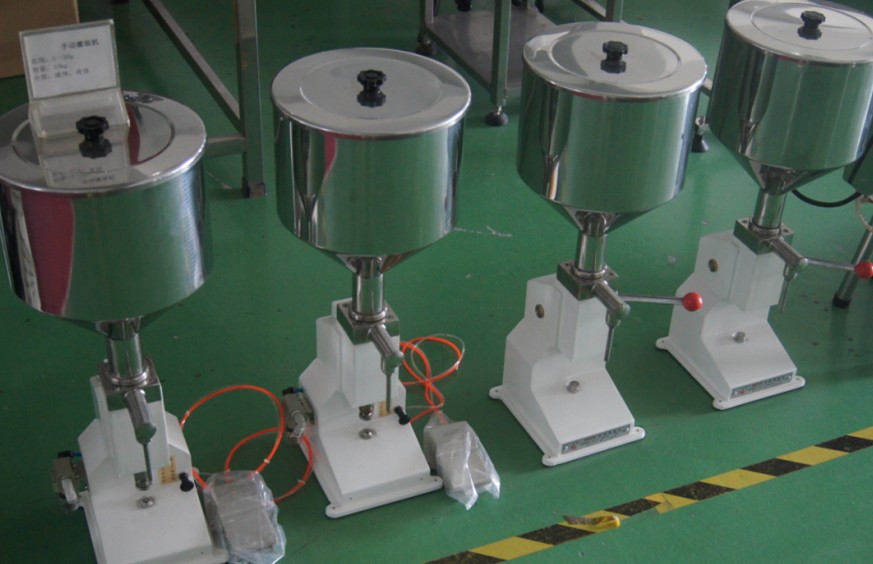 Its configuration is compact,acts agility and easy to use,all the parts which dip in the materiel are made of
stainless steel and polytertrafluorprthylene.
The machine has simple and reasonable structure, convenient manual operation, without any energy.
With the filling volume regulator knob,
quantitative discharging, filling rate and filling speed can be controlled manually.
The material contact part uses stainless steel, suitable for use under acidic medium,
to meet the food, pharmaceutical production and health requirements.
The machine hopper capacity of 10 kg, the user can be set on the filling capacity.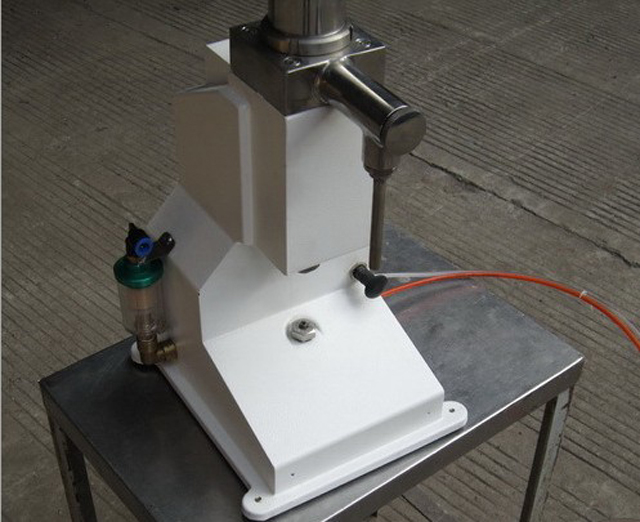 Technical parameters of pneumatic filling machine manual model YX-A02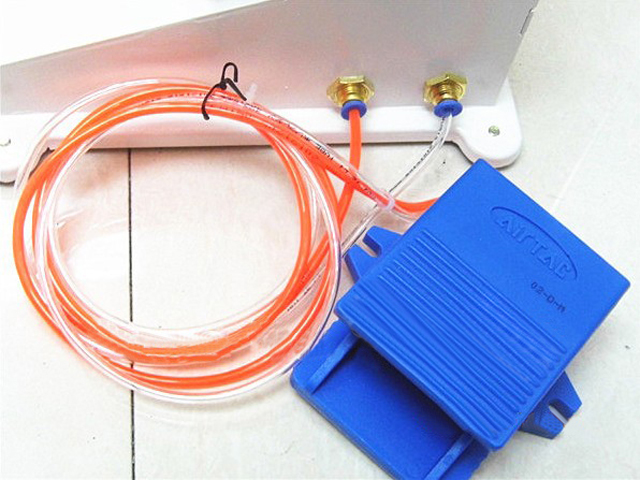 Filling range:5-50g
Measurement accuracy: ± 0.2-1ml
Filling speed:20-60 times / minute
Working pressure: 0.4-0.6Mpa
Hopper capacity:10 liters Weight:28kg (after packaging)
Dimensions:L × W × H: 340 × 340 × 780 (mm)
►model YX-SCM001 desktop screw capping machine
The model YX-SCM001 desktop screw cappin machine is uitable for the cap screwing of different shapes of bottles in the industries of foodstuff, pharmaceuticals,
daily chemical, pesticide and cosmetics etc. Its four adjustable speed motors are used respectively for cap supplying, bottle clamping, delivering and cap screwing.
It is characterized by high level of automation, outstanding stability, easy adjustment, no need of spare parts for replacing bottle types or caps, which can be done only by adjusting.
Ⅰ. Desktop Screw Capping Machine Function:
1.Control panel 2.Power switch 3.Torque regulator 4.up and down adjustment 5.capping motor 6.cylinder 7.capping head 8.position withstand
Ⅱ:Main technical parameters:
1. Power Voltage:AC220/50Hz
2. Cap Diameter:¢16-¢45MM
3. Capping speed:20-50PCS/min
4. Applied bottle height:40-330MM
5. Air compressure:0.2-0.6Kgf/cm
6. Weight:25Kg
7. Size:48(L)X40(W)X60(H)CM
Ⅲ:Operation Precautions:
1. Before using, add ISOVG32 pneumatic gas oil or equivalent oil on the gas source processor.
2. To adjust the capping head according to the bottle height.
3. To adjust the cap size, according to the bottle cap, two sides adjust at the same time.
4. To adjust the position withstand, let the bottle mouth under the center of the capping head.
5. To adjust the Torque regulator meet capping strength.
6. Switch on the power, open the hand sliding switch for gas.
7. Control valve operation, first to pull up the adjustment switch can adjust the air pressure.
8. Manual operation, to connect the food stamp switch under the electric box. Note: To be sure the manual/ automatic button on the red light position.
Ⅳ:Trouble treatment method
1. Machine cannot open, check if it is supply AC220V power or power is damage, transformer burn off, change a new one.
2. Cannot work automatic, manual/automatic doesn't switch, or not open start button, or the wire board in trouble, electromagnetic valve cause it.
3. Motor does not move, torque adjustment switch broken or transformer, capping motor, capping motor start button in trouble.
4. Capping lose or not tight, adjust the torque regulator.。
5. Capping motor does not move, check if the power, or electromagnetic valve, wire board in trouble.
6. Cap press cylinder does not move, check if the power, or electromagnetic valve, wire board in trouble.
After-sales service for filling capping machine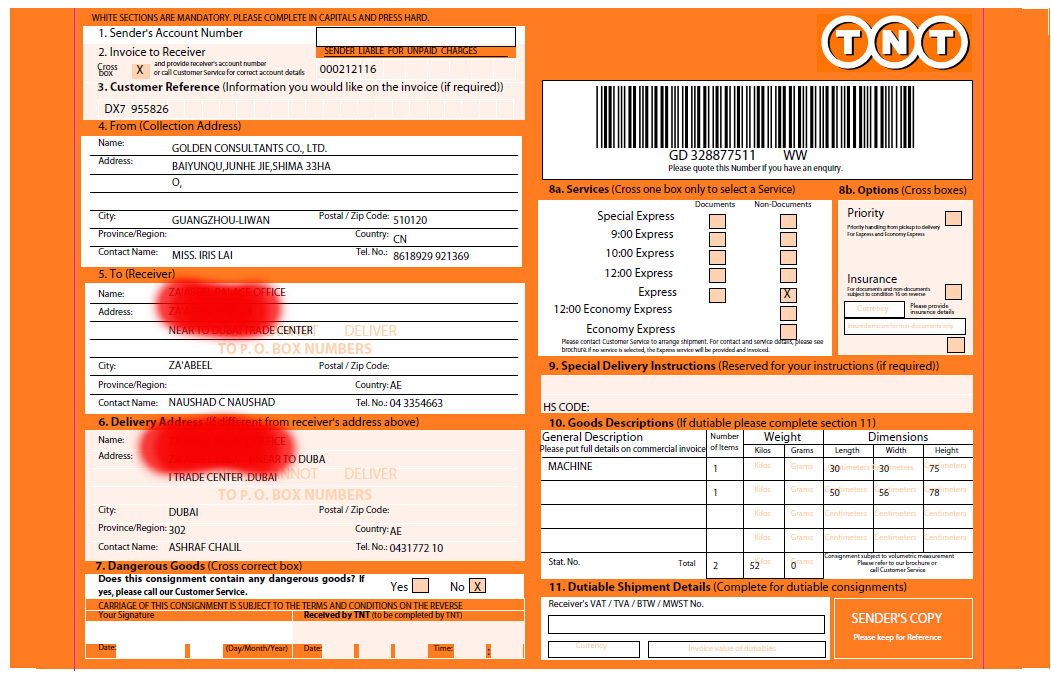 Guarantee: for all the machine, it claims three years for guarantee.(Excluded from the warranty are problems due to accidents, misuse , misapplication, storage damage, negligence, or modification to the Equipment or its components. ALSO THE EASY BROKEN SPARE PART IS NOT INCLUDED IN THE GUARANTEE)
Installation: after the machine arrive your factory,if you need,our technician will go to your place to install and test the machine and also training your worker to operating the machine (The time of train depend on you worker). The expenses (air ticket ,food , hotel,the travelling fee on your country) should be on your account and you need paid for the technician USD50 per day. also you can go to our factory to do training.
After sales service: If you get the problem on the machine ,our technician will go to your place to fixed the machine as soon as possible. The cost should be in your account.(as above)
PENGLAI INDUSTRIAL CORPORATION LIMITED
Previous: New Zealand Regular customer another order for model YX-006 plastic tubes ultrasonic sealing machine
Next: USA regular customer order for spare parts of powder packing machine vffs packaging equipment bought