semi automatic packing machines

Full Automatic Aluminum PVC Flat Plate Blister Packing Machine Medical Pharmaceutical Tabelt Packaging Equipment Horizontal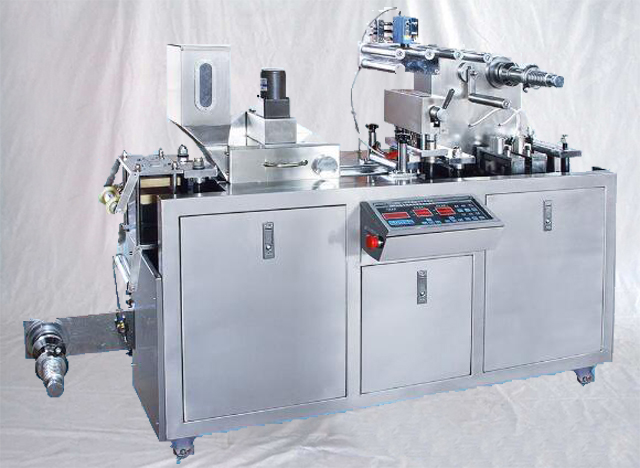 The blister packing machine Cutting Frequency:45cutting/min. 648000pills/each working shift(10pills/per board:8 hrs/each working shift, high productivity, low energy consumption, saves fund and decreases the packing cost)
Beautiful appearance overall, all are built and covered with stainless steal, fully sealed and conformed to the standards of GMP pharmaceutical production. The product is reliable in quality, smooth in operation. The shapes formation can be selected according to different production scales.
Applications on Aluminum blister packing machine:
YX-DPT250 blister packing machine is a new product designed for industry of hospital, medium-size and small-size pharmaceutical plant, health care product plant, such us capsules, tablets, penicillin bottle, ampoule, oral liquid, candy and so on. It has small size of body, easy operation, long durability and much performance. Its function has reached domestic leading level.
Characteristics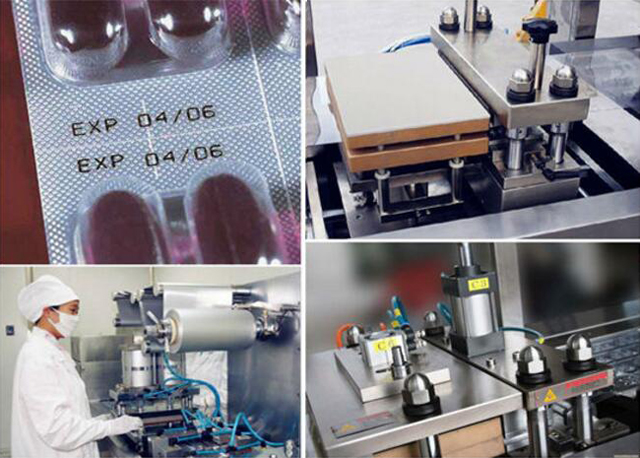 1 Adopt the interface of human-machine and PLC programmable controller.
2 Mould is located by locating groove, so that it's easy to change mould. Adopt cool-forming moulds.
3 The equipment of trace pressing, batch number printing and scarp-collecting is adjustable.
4 Stepping motor drive wheel to grip and tow wrapper. The process is synchronized, and accurate.
5 The heating moulds will automatically separate when the machine stops, which contributes to protect the material between them and extend the machine`s life.
6 The device of recycling waste materials.
7 We can design different mould and feeder according to customer's requirement.
Basic parameter of model YX-DPT250 automatic plate aluminum blister packing machine: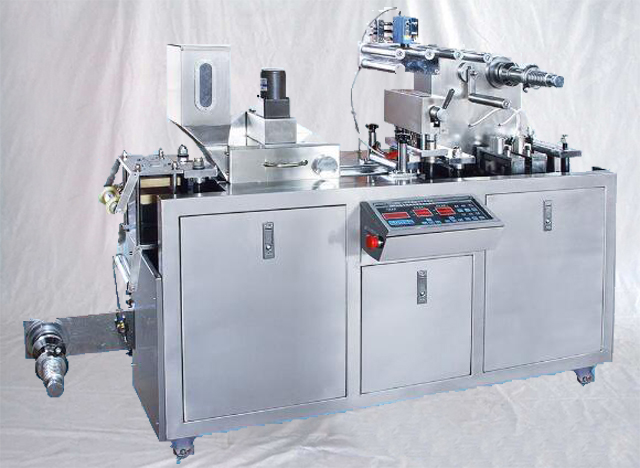 Item Model

YX-DPT250

Cutting Frequency(ideal sizes:80*57mm)

15-45 cutting/min

Max. Forming Area and Depth

70×110×26mm

Adjustable Scope of Travel(mm)

30-140mm

Packaging material(I.D.Φ75)

PVC(mm)

PTP(mm)

(0.02-0.15)×350×(Φ400)

Paper(mm)

(50-100)gsm×350×(Φ400)

Power

380V 50Hz 9.5kw

Air compression(self-prepared)

0.6-0.8Mpa≥0.6m³/min

Recycle water or circulating water consumption

60-100L/h

Overall Dimension(L*W*H)(including foundation)

3650×850×1700

Dimension of Each Part

1850×850×1700(front)

1800×850×1650(back)

Weight
about 600kg
Plate type blister packing working flow :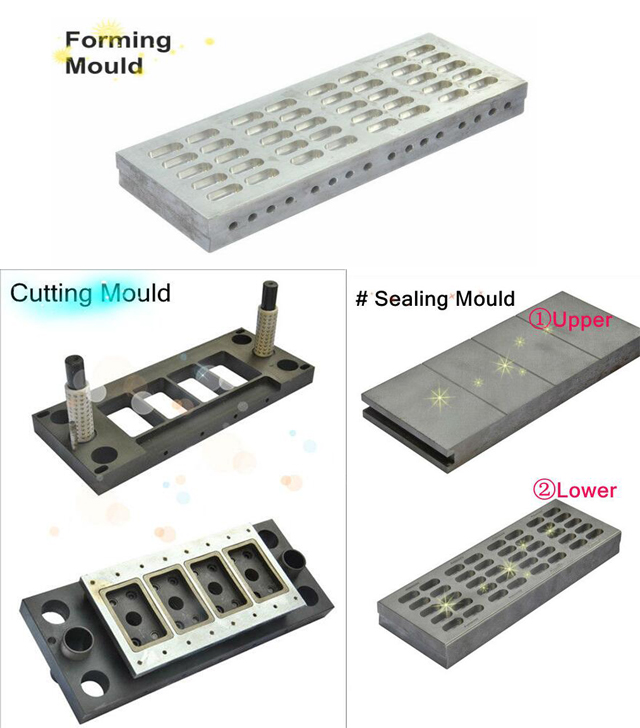 1、Forming(up-down Heating)
2、Heating sealing(upper heating)
3、Coding
4、Indentation(Slight heating allowable)
5、Cutting Knife
6、Final product out
COMPONENT LIST ON Blister packing machine: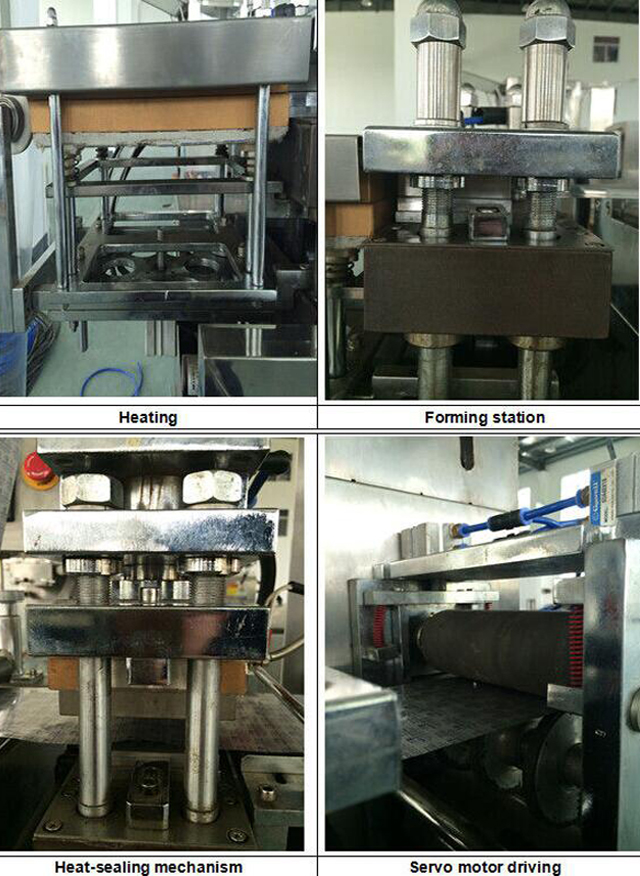 Item

Specification

Manufacturer

Qty

Traction pneumatic cylinder

Φ32 x stoke 15

Wenzhou Yida

2

Main motor

YS750W-4R

Taiwan Dongli

1

Heating part

AL100 x 130

Jiangsu Taixing

3

Frequency inverter

DVA-2S0007G

Drive

1

Feeding motor

70-CK-25-K

Maili Co.

1

Thermocouple

L1-2M

Zhejiang zhongpu

2

Air Breaker

DZ47-63/10A

Chint Group

1

Air Breaker

DZ47-63/6A

Chint Group

2

Air Breaker

DZ47-63/25A

Chint Group

1

Relay

HRS4H-S

Zhejiang Songle

5

SCM

Panel

China-foreign joint venture

1

Solid state relay

SSR-25DA

Chint Group

2

Control transformer

JBK3-63

Chint Group

1

Emergency stop

Y090/11

Chint Group

1
Samples of blister packing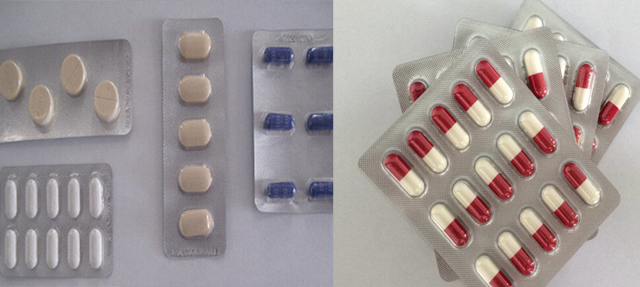 Wooden case packing of blister packing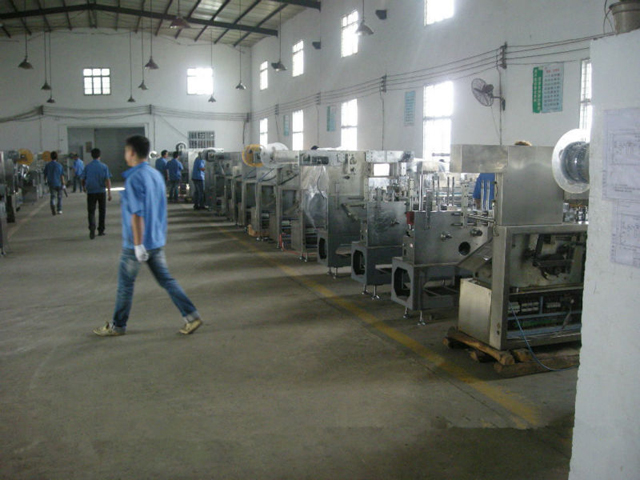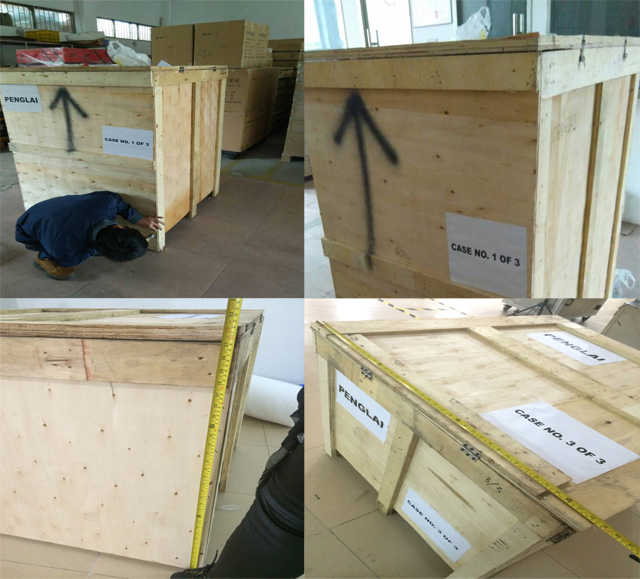 ALL RIGHTS RESERVED by ®PENGLAI INDUSTRIAL CORPORATION LIMITED
Previous: tea articles powder granules hardware packing machine large volume quantitive racking packaging equipment for rice salt coffee
Next: double chamber vertical type vacuum food packing machine semi automatic seafish rice cereal granules packer equipment