Vacuum emulsifiers

50L vacuum emulsifier homogenizer equipment with water oil tank cream manufacturing machinery for cosmetic processing line
The cream vacuum mixer is designed and used for heating, melting, and ointment emulsifying. It is the necessary equipment for production of medium and premium emulsifier pastes, such as: face cream, wash cream, cosmetic and material. The speed of both scraper mixing mode and ointment mixing mode can be adjusted sleeplessly. Driven by electricity or liquid, the machines performance and output is stable and credible.
Feature of 50L skin product cream vacuum mixer emulsifier equipment homogenizer lotion processing tank préparation de crème Machine:
a. The equipment includes oil boiler, water boiler, emulsification kettle, vacuum equipment, temperature system, cooling system and operation platform.
b. suitable for heating, melting, mixing, homogenizing and vacuum emulsification
c.easy to operate
d. .sready, efficient and automatic
YX-VEM50L vacuum emulsifying mixer is widly use for below products: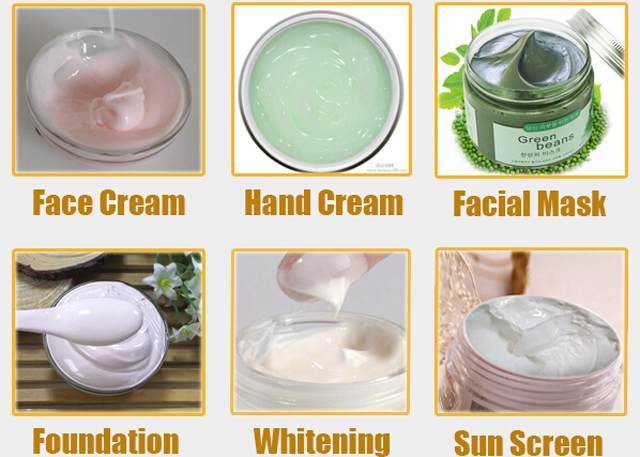 Cosmetic: face cream, hand cream, sunscreen cream, eyelash to cream, hair gel, lotion, bath shampoo,
hair gel, nail polish, hair conditioner etc.
Pharmaceutical industry: ointments, syrup, nutrition, bio-products, paste of pharmaceutical etc.
Daily use industry: toothpaste, detergents, shoes polish, soap, fragrance etc
Food industry: sauces, jam, chocolate, butter, vegetable proteins, animal proteins etc.
Chemical industry: Painting, pigment, dyes, paints, adhesives detergents etc.
the vacuum emulsifier can be adopted in one whole line for cosmetic making machine

Working Process: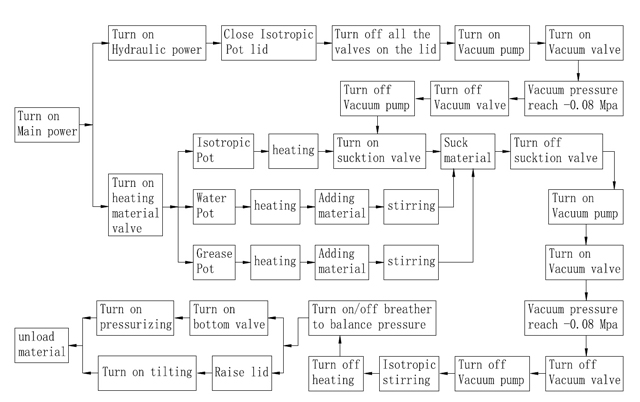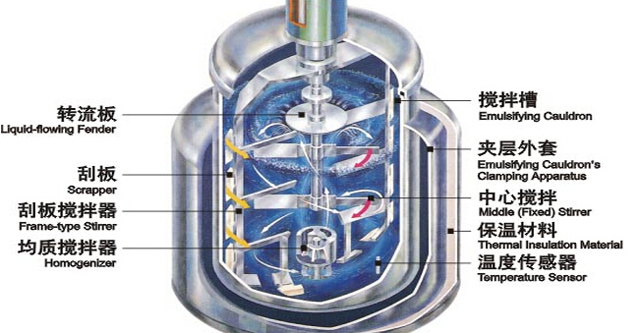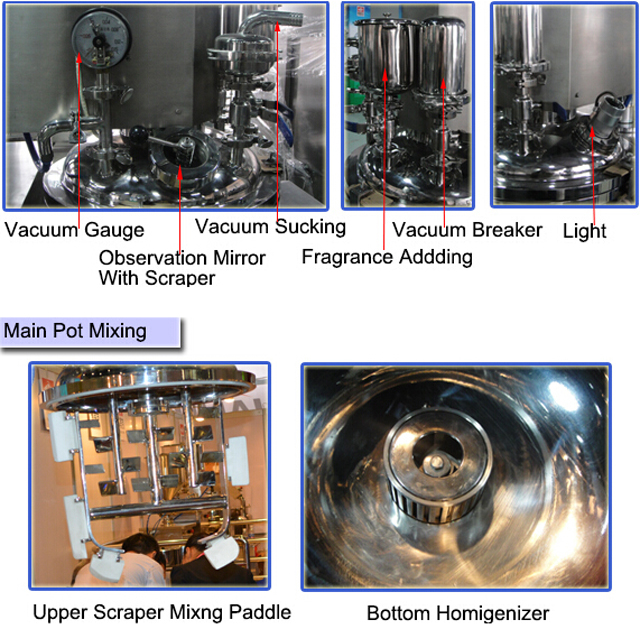 Put the materials into premix tank oil phase tank and water phase tank,after heated & mixed in water tank and oil tank, it can drawn the materials into emulsifying tank by vacuum pump. Adopting the middle stirrer & Teflon scrapers residues in emulsifying tank that sweep the residues on the wall of the tank to makes the materials wiped off become the new interface constantly. Then the materials will cut off, compressed and fold by the blades to stir, mix and run to the homogenizer. By the strong cutting off, impact and turbulent current from the high-speed shear wheel and fixed cutting case, the materials are cut off in interstices of stator and rotor and turn to particles of 200nm-2um promptly. Because the emulsifying tank is working under the vacuum state, the bubbles that produces in the process of mixing is taken away in time.
Technical parameters:VEM-50 Vacuum Emulsifying Mixer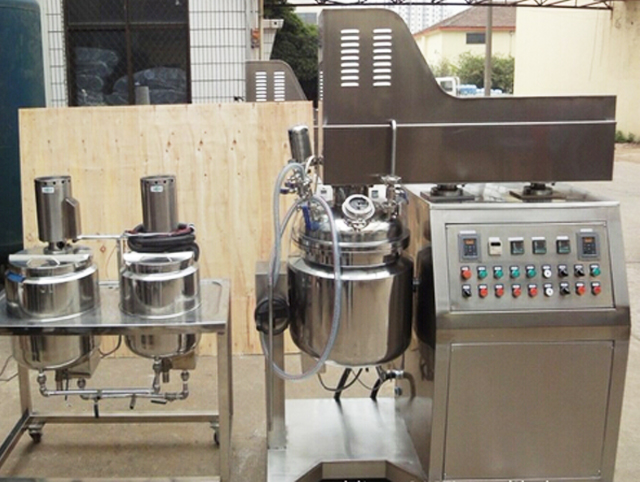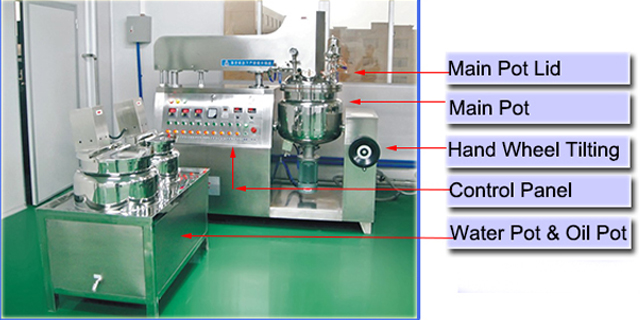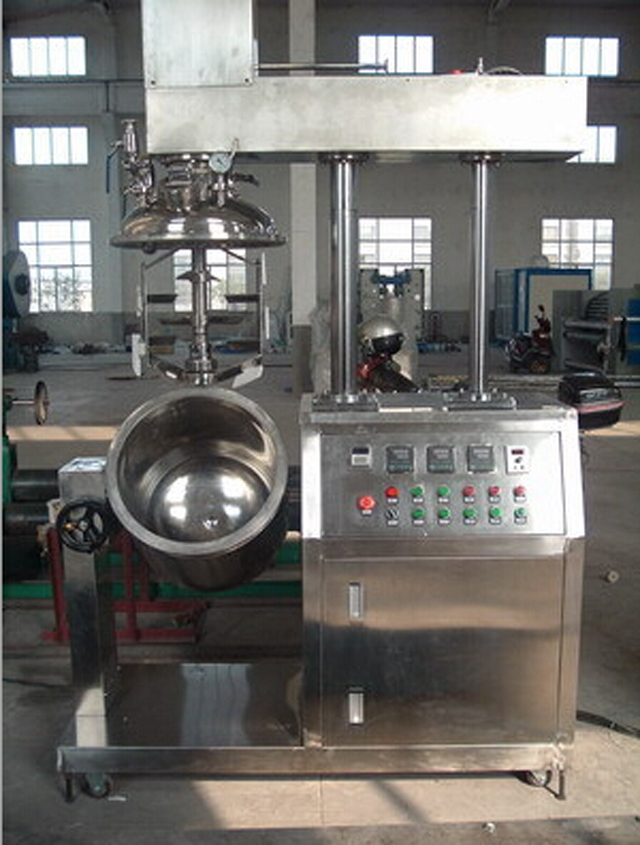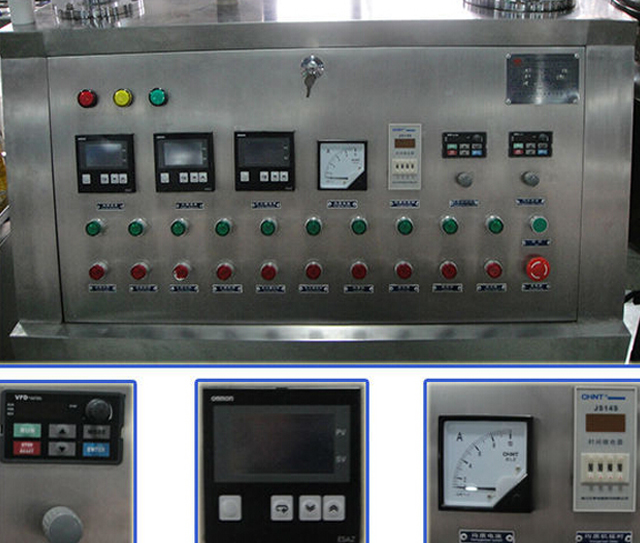 | | |
| --- | --- |
| VEM-50 vacuum emulsifying mixer | |
| Design Volume(L) | 50Liter |
| Working Capacity(L) | 40Liter |
| Scraper Stirring Power(kw) | 0.75kw |
| Scraper Stirring Speed(rpm) | 0-86rpm |
| Homogenizer Power(kw) | 1.5kw |
| Electrical Heating Power(kw) | 4kw |
| Homogenizer Speed (rpm) | 0~2800rpm |
| | |
| | |
| --- | --- |
| Oil pot | |
| Design Volume(L) | 25Liter |
| Capacity(L) | 20Liter |
| Power(kw) | 0.55kw |
| Speed(rpm) | 1400rpm |
| Electrical Heating Power(kw) | 2kw |
| | |
| | |
| --- | --- |
| Water pot | |
| Design Volume(L) | 38Liter |
| Capacity(L) | 30Liter |
| Power(kw) | 0.55kw |
| Speed(rpm) | 1400rpm |
| Electrical Heating Power(kw) | 2kw |
| | |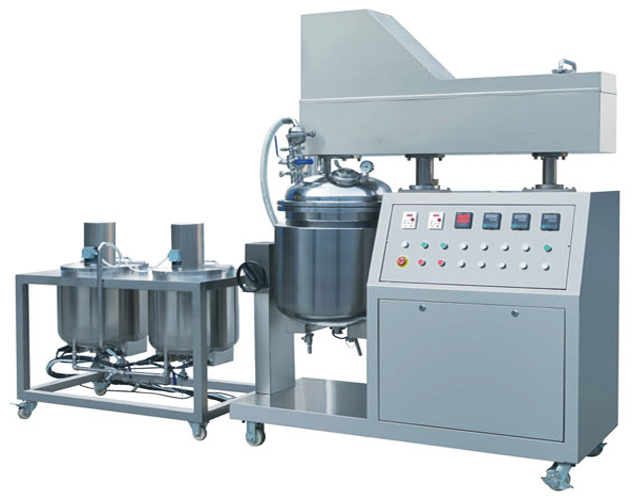 Dimension(Just for reference)
Emulsifying (Length×Width×Height) mm 1540×600×(1900-2400)
Water boiler and Oil boiler(Length×Width×Height) mm 925×550×1050
Final product samples for vacuum mixer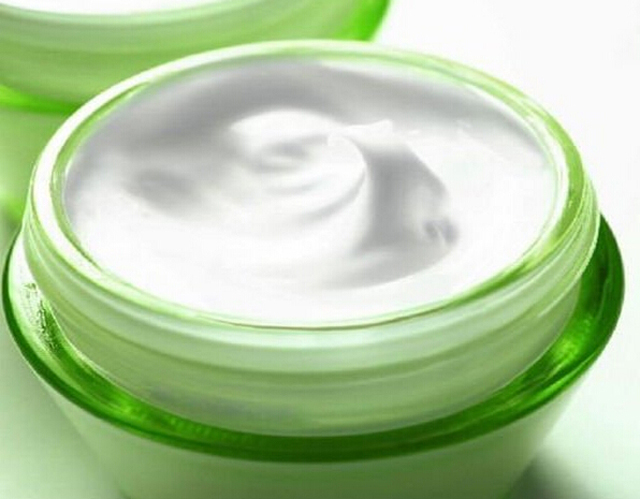 Packaging size &wooden case packing before shipping delivery
After sales service &guarantee for vacuum emulsifier machine with load cell weighing system electric heating

Guarantee: for all the machine, it claims one year for guarantee.
(Excluded from the warranty are problems due to accidents, misuse ,
misapplication, storage damage, negligence, or modification to the Equipment or its components. ALSO THE EASY BROKEN SPARE PART IS NOT INCLUDED IN THE GUARANTEE)
Installation: after the machine arrive your factory,if you need,our technician will go to your place to install and test the machine and also training your worker to operating the machine
(The time of train depend on you worker). The expenses (air ticket ,food , hotel,the travelling fee on your country) should be on your account and you need paid for the technician USD50 per day.
also you can go to our factory to do training.
After service: If you get the problem on the machine ,our technician will go to your place to fixed the machine as soon as possible. The cost should be in your account.(as above).
PENGLAI INDUSTRIAL CORPORATION LIMITED
Previous: Jewelry tools equipment wax injection system automatic intelligent digital vacuum wax injector desktop for hardware watch accessories with automatic delivery system
Next: Return